OK, we get that you may not be into ugly Christmas sweaters. But if you'd like to contribute some general holiday cheer to the world, while avoiding potential embarrassment, here are some frames to consider from our holiday collection: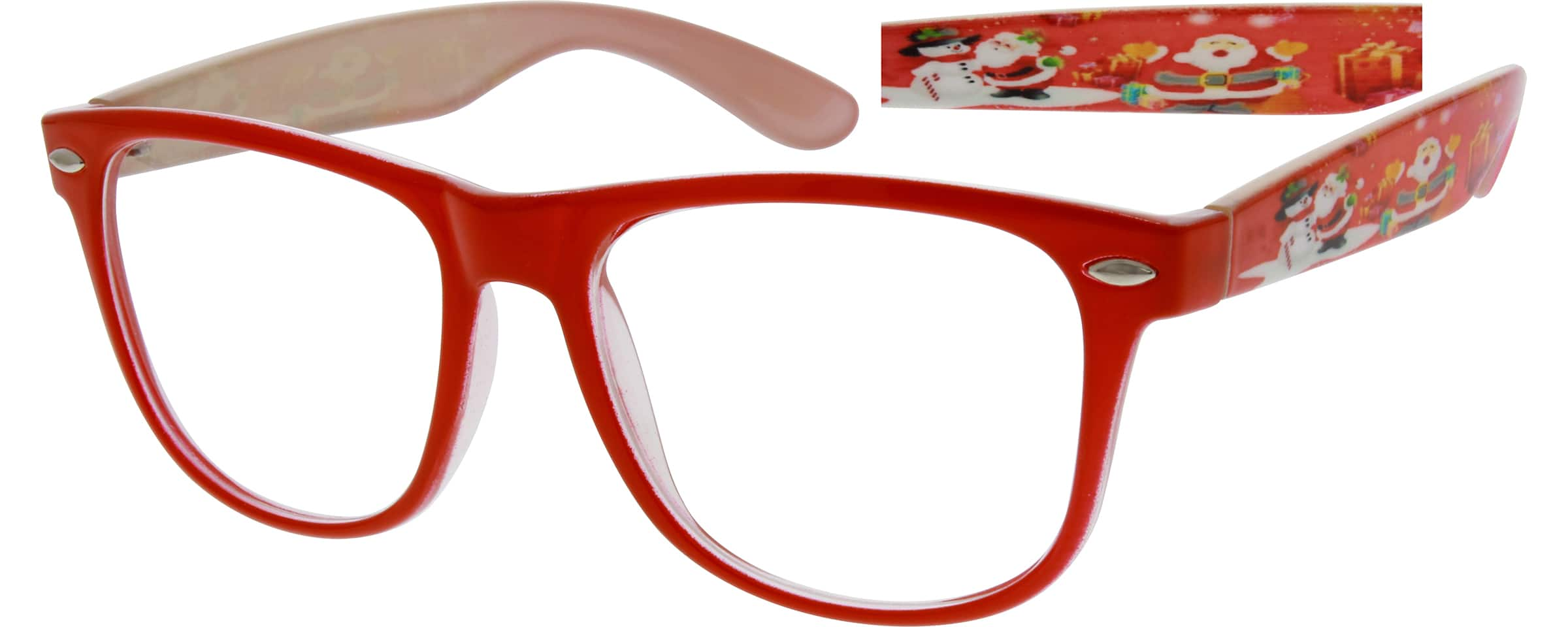 Frame #284718

The bright red color of these wayfarers is quite Christmas-y on its own, but wait…there's more! The temples incorporate a wonderful holiday motif of Santas, gifts and snowmen.




Frame #184424

If you look hard in the holiday candy section of most drug and grocery stores, you'll find an old-fashioned treat called ribbon candy. This is a hard candy in multiple colors that has been pulled thin and bent into what looks like ribbon art. These stripy frames remind me of the thin, elegant lines of color created by the pulling process. Subtle, beautiful but also very much a celebration of the holidays.




Frame #624617

As far as subtlety goes, this frame ranks somewhere between the first two on our list. The fine-line drawings of colorful Christmas symbols on black is probably safe for work, but also cheerful enough for family gatherings.




Frame #738218

If you are all about the luxe life, check out these frames. Plum frames accented with a carved design and a few rhinestones makes for a sophisticated look at evening parties.