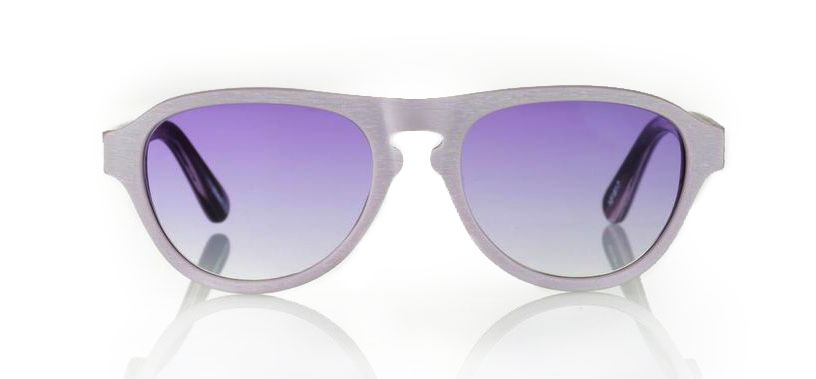 Recently, a customer asked our resident Optician what would it be like to gaze through eyeglasses with a 50% purple tint. (See the above picture to see what these tinted lenses look like from the outside!) This inspired us to make the following video, which travels along the entire spectrum to demonstrate each view. Hop over to 1:03 in the video to see what the world looks like through 50% purple:
Zenni eyeglasses are all about choice, which is why we offer thousands of frames to suit any personality and style. Whether you're strutting your stuff in a classic round or an updated cat-eye frame, you can express yourself while seeing the world around you clearly!  This customization also goes well beyond frame styles and colors to include different lens tints and prescriptions too.
As you can see from the video above, the majority of our lenses can be tinted in amber, blue, gray, purple, yellow, pink and green in increments of 10%, 50% and 80%. Give it a shot on your next order and if you have any other tint-related questions, feel free to drop us a line in the comments!