Zenni Kids
Zenni offers fun and stylish frames for kids of all ages. Zenni kids' glasses come in all shapes, sizes, and colors, at prices that won't break the bank.
Get Prepared
I'm buying new glasses for my kid online. Where do I start?
1
Get Your Kid an Eye Exam
Get your kid's current prescription by getting an eye exam from your local eye doctor.
2
Measure Your Kid's PD
PD (pupillary distance) indicates the space between the pupils of the eyes. If your prescription doesn't include a PD, you can measure it yourself.
3
Measure Your Kid's Current Glasses
Using a ruler, you can measure the distance across the front of your kid's current frames as a starting point.
Features & Add-Ons
You can customize any pair of Zenni eyeglasses with enhancements, including anti-reflective coating, polarized lenses, tints, and personalized frame engraving.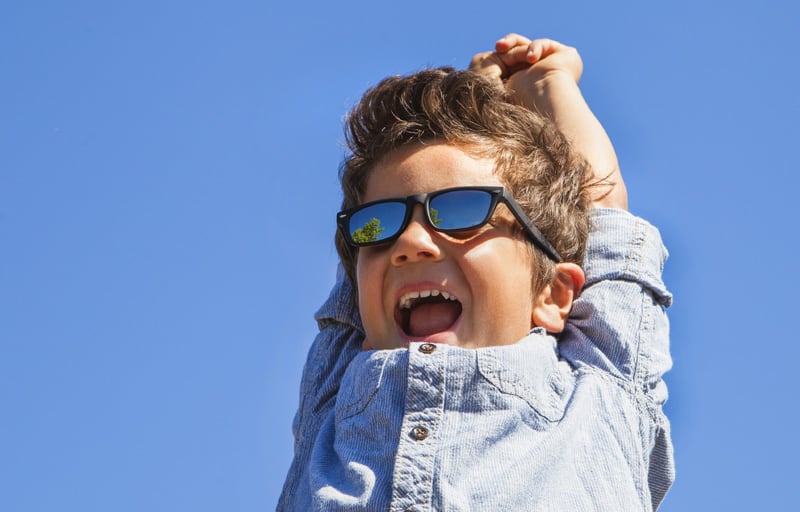 100% UV protection
UV radiation from the sun can damage the skin of your eyelids as well as the cornea, the lens, and the other parts of your eye. Long-term exposure can lead to vision-threatening conditions in the future. Kids' eyes are especially vulnerable to UV damage. All Zenni Optical glasses come with 100% UV protection to help protect your children's eyes.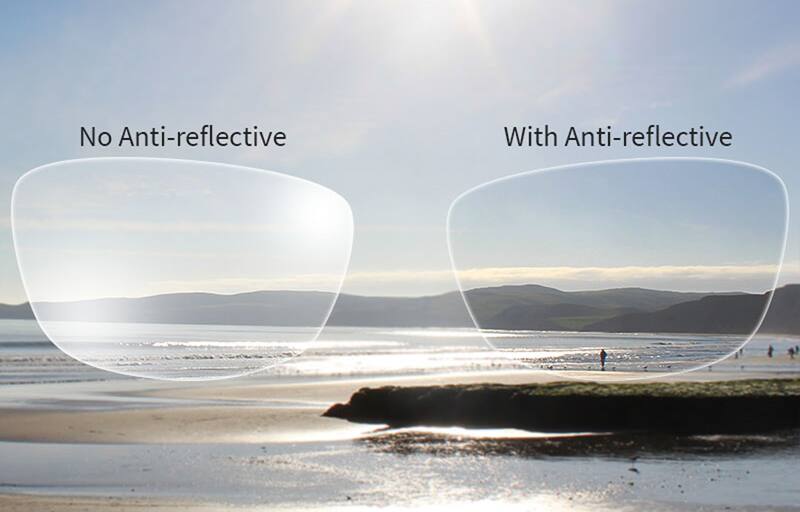 Anti-Reflective (AR) Coating
Also known as anti-glare coating, AR coating cuts down on stray light interfering with your vision. Having AR coating on your lenses allows others to admire your eyes instead of looking into windowpane reflections off your glasses. AR coating is designed to improve your visual comfort, and is recommended by eye doctors to decrease eyestrain while looking at tablets and computer monitors.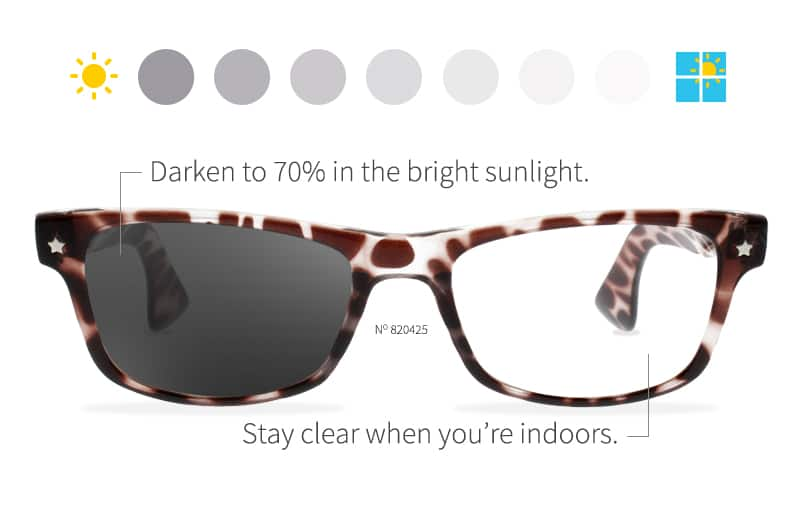 Photochromic Lenses
Photochromic lenses darken to 70-80% tint when exposed to sunlight, then fade back to clear when returning indoors. Starting at $19, they can turn any pair of clear lenses into kids' sunglasses.
Polycarbonate and Trivex Lenses for Kids
Impact-resistant lenses such as polycarbonate and Trivex are the #1 recommendation made by eye doctors and opticians for kids' glasses. Not only are they 100% UV protectant and have excellent optical clarity, these lightweight plastics are strong enough to be used in construction helmets and space shuttles. They are the safest materials available for protecting your kids' eyes.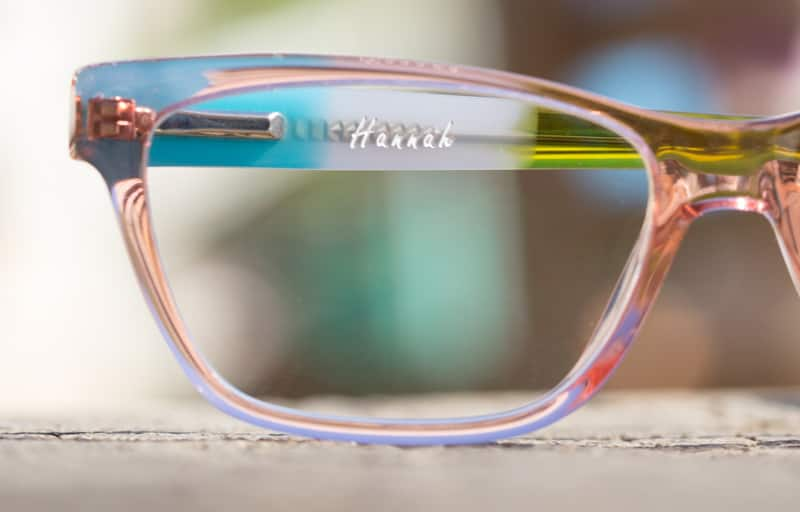 Custom Engraving
You can add text and numbers on the inside or outside of the temple arms of your Zenni eyeglasses. A popular option is to label your kids' eyeglasses so they can find their way back home if lost.
Zenni Kids Collections
Browse through our latest collections to find kids eyeglasses for any occasion.
Kids Outdoors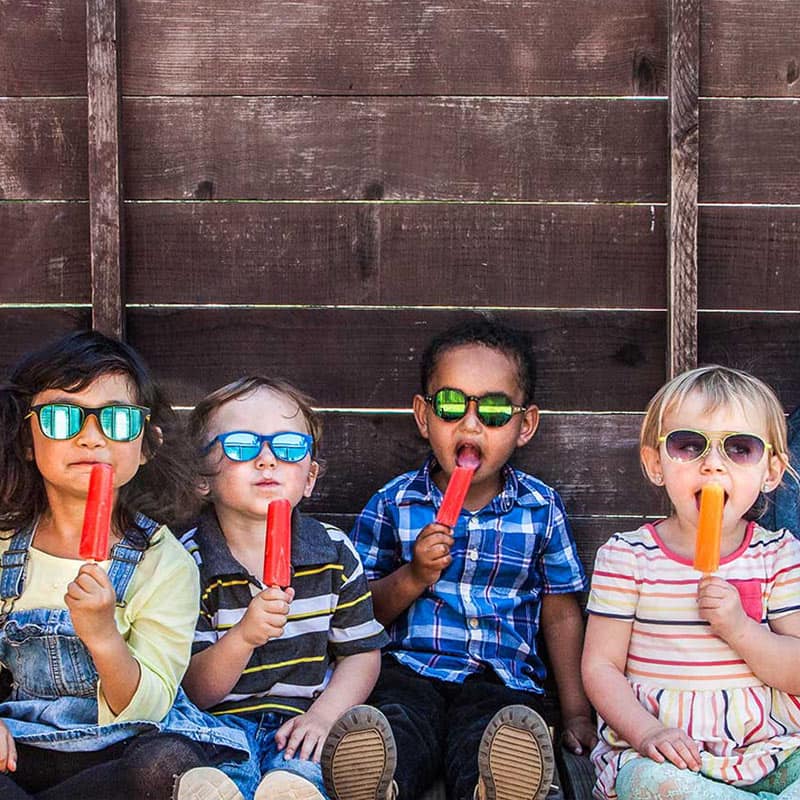 Research shows that playing outdoors is essential for kids' physical and mental development. However, children are especially vulnerable to sun damage because of their inability to filter ultraviolet light with their developing crystalline lenses. Just as you would apply sunscreen to your kids' sensitive skin, make sure their eyes are covered with UV protective glasses. All of Zenni's lenses are 100% UV protectant, whether or not they are tinted.
View the

Outdoor Collection
Featuring
Flexible & Durable Frames
[ Learn More ]
Zenni eyeglass frames are designed to be virtually kid-proof. With bendable temples and spring-hinges, these frames are lightweight, comfortable, and made to last. Look out for our frames made with TR90, a new flexible plastic that's completely chemical and sweat resistant!
View the

Outdoor Collection