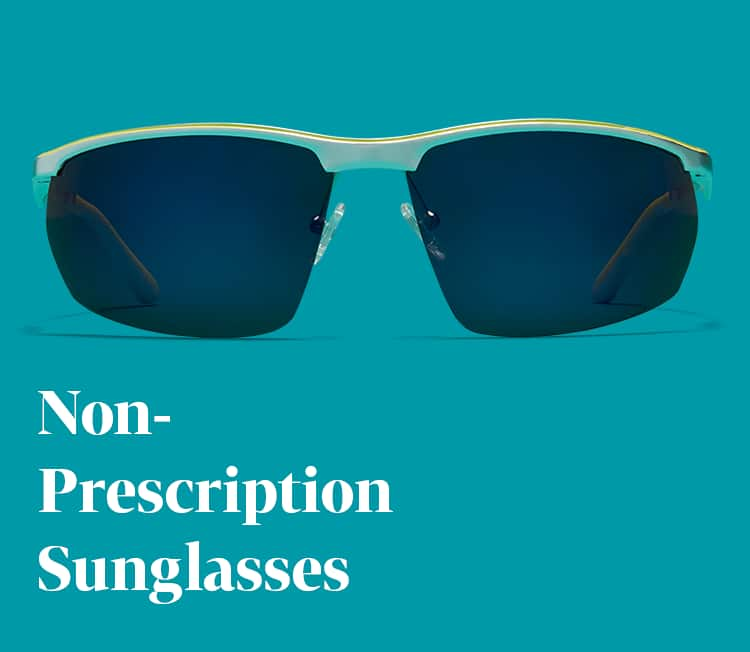 Non-Prescription Sunglasses
1-36 of 36 FRAMES

You have no favorites yet.
0 Item
You have no recently viewed yet.
0 Item
Non-Prescription Sunglasses
Non-prescription sunglasses from Zenni Optical serve two main purposes: First, they effectively block nearly all damaging UV-rays and help to keep your eyes protected from the effects of harsh sunlight. Second, they look really cool! No matter what style speaks to you, you're bound to find a pair that complements your attitude, your persona, and your budget. Speaking of budget, some of our sunglasses start as low as $6.95 per pair - and we have over 200 styles of cheap glasses to choose from!
If you're looking for a pair of classic "Square" shades to evoke that trendy, hipster look - we've got them! Maybe you need a pair of impact-resistant sport glasses to help you see better while you're playing baseball or any outdoor activity - you'll find those, too! With a wide range of styles and sizes to choose from, you're bound to find the exact pair of sunglasses that fits your style - at a price that is unbelievably low.
At Zenni Optical, we've found the perfect balance between durability and design - and low prices! Instead of buying one pair of non Rx sunglasses, you can now select several styles that will complement a host of outfits and venues. Sunglasses without a prescription are available to help you keep damaging UV-rays ay bay - you'll be amazed at the quality and selection that is available today, at Zenni Optical. Alternatively, you can check out our line of prescription sunglasses.