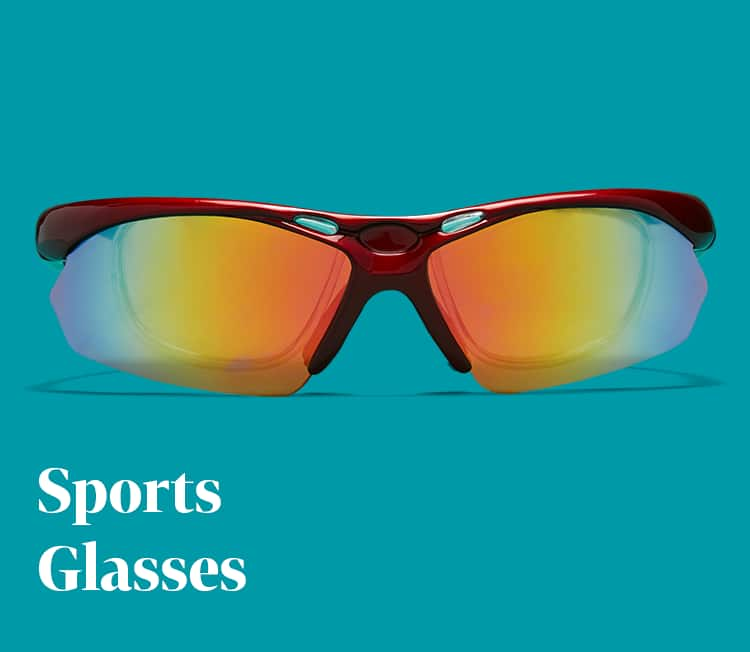 Sports Glasses
1-1 of 1 FRAMES
You've selected: Color > White Remove All
Refine Your Search
$0
$49+
{ "min": "0", "max": "49", "step": "1", "url": "/sports-glasses/_/N-677158391?view=all", "realMin": "0", "realMax": "49" }
PD Range:47-73

Progressive/Bifocal: No

Custom Engraving : No

You have no favorites yet.
0 Item
You have no recently viewed yet.
0 Item
Prescription Sports Eyeglasses
Sports eyeglasses for adults and kids are available today from Zenni Optical - at prices you won't believe! Prescription sports eyeglasses are designed for the active individual who needs corrective lenses. If you need prescription lenses to realize your full potential on the field, court or racetrack, consider a pair of sport glasses from Zenni Optical.
These frames start at less than $20, and are available in either standard eyeglasses configuration or in prescription sports goggles format. The goggles versions are ideal for team sports, like basketball, and provide complete coverage of the eye - and crystal clear vision for you. About all of these frames offer flexibility and have a non-slip feature, which is important for engaging sports.
Be on the top of your game with sports glasses from Zenni!