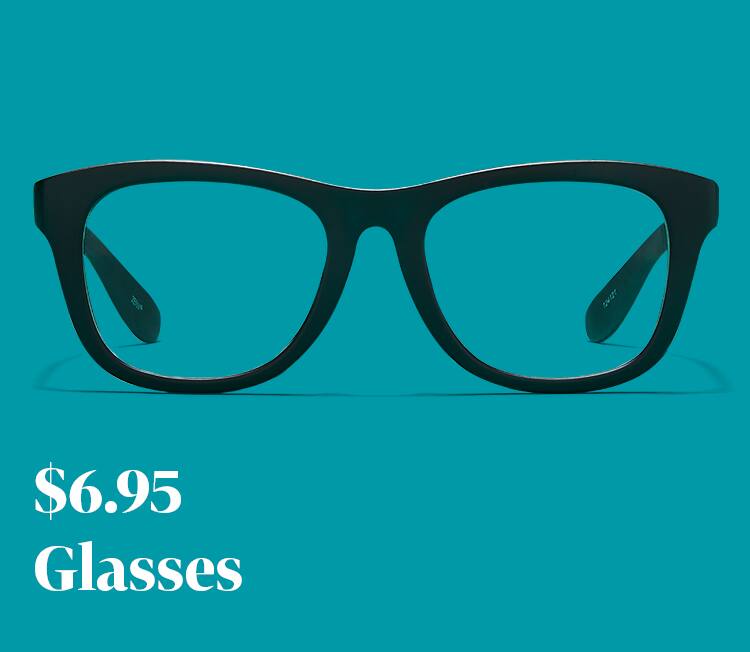 $6.95 Glasses
1-7 of 7 FRAMES

You have no favorites yet.
0 Item
You have no recently viewed yet.
0 Item
Discount Eyeglass Frames
Zenni Optical makes it easy to get the glasses you want – at a price that can't be beat. If you're searching for cheap glasses online, then you'll want to check out our dozens of fashionable, discounted frames all priced at $6.95 each. You simply can't find a better deal on prescription glasses! Plus, cheap eyeglasses don't have to be low quality. In fact, our eyeglass frames are well-designed and engineered to last.
If you have ever spent a day without your glasses, you know how inconvenient and dangerous it can be. With so many cheap prescription glasses to choose from, you can afford to purchase several pairs, and stash them around the house, in your car, at work, or as an emergency backup pair. You can even purchase several pairs of these discounted frames to pair with different outfits. Why not customize your glasses to what you're wearing, such as cat-eye frames for an outfit with attitude?
With dozens of options all priced at $6.95, you'll start looking for excuses to go out! Shop Zenni Optical today for your next pair of discounted eyeglasses.