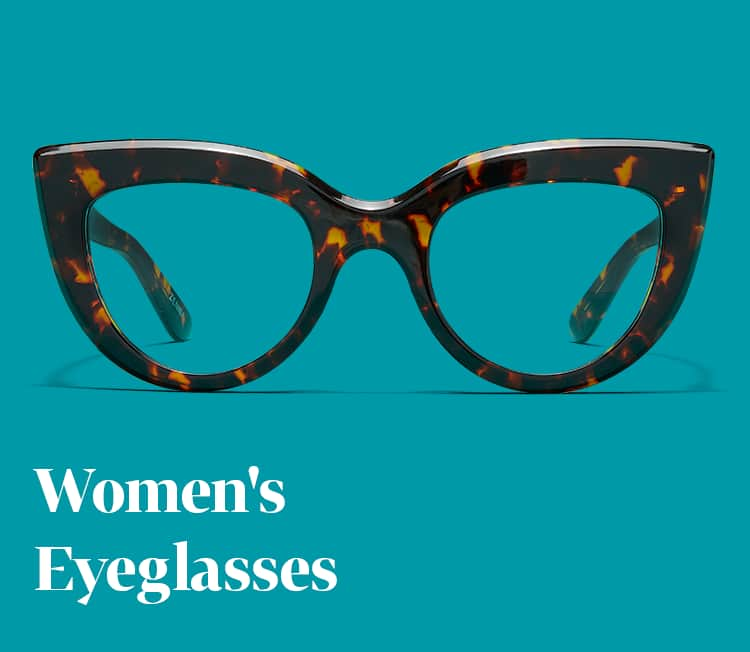 Women's Eyeglasses
1-12 of 98 FRAMES

You have no favorites yet.
0 Item
You have no recently viewed yet.
0 Item
Eyeglass Frames for Women
At Zenni Optical, we believe that you should choose your eyeglasses based on how they feel, how they conform to your face and how they integrate with your overall style. Unfortunately, most women limit themselves based on the price of the eyeglass frames, which can drive the wrong purchasing decision.
The good news is we are different than most eyeglass frame retailers. We sell direct, we don't have a brick and mortar retail store, and we don't inflate the prices on our eyeglass frames out of proportion to their cost. In fact, one of our founding tenets was to keep all of our eyeglasses within the price range of the majority. Many of our women's eyeglasses can be had for less than $20!
Our popular eyeglass frames for women include full-rim and half-rim glasses, as well as rimless frame styles. All of which are available in a variety of colors, finishes, sizes and designs. You can shop women's glasses by style, including geek and chic, sporty, classic and retro frames. You can also browse frames by shape, including cat-eye glasses.
Several material choices are available, including hypoallergenic frames that are perfect for women with sensitive skin. We also carry progressive lenses and reading glasses for women, all at a great value!
These aren't just cheap eyeglass frames for women – rather, they are classy, stylish and durable eyeglasses that are designed to fit any budget. So bring out the savvy shopper in you and browse our selection of over 1,000 eyeglasses today!