Burning Man Fashion Trends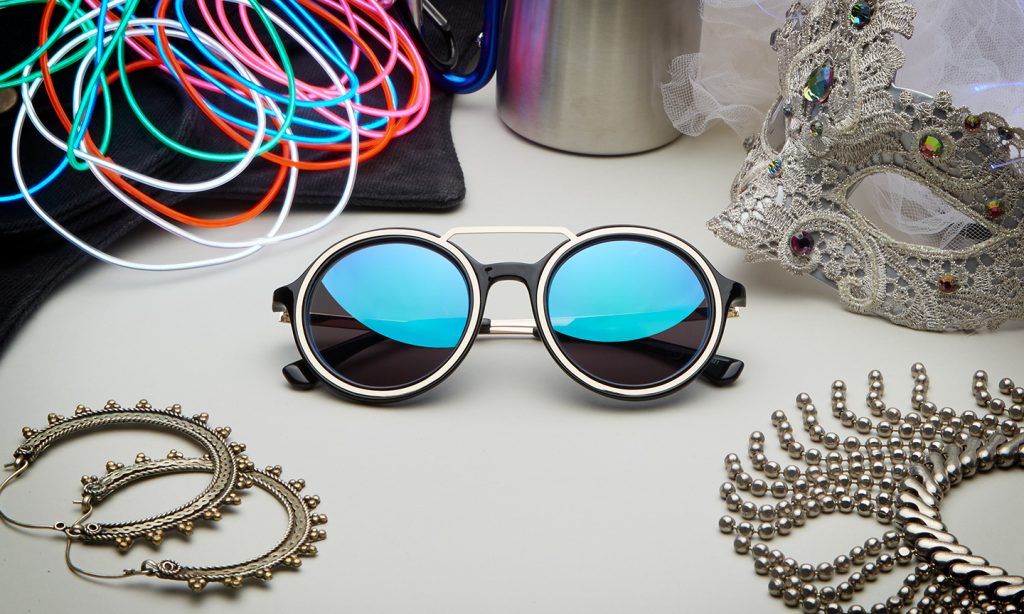 What better way to close out your summer than heading out to Black Rock City for this year's Burn? Pack up your gear and head out to the desert in Nevada for a week-long experience you'll never forget. Our favorite part about the festival? The fashion, of course! Known for its creative and out-of-this-world costumes, Burning Man is the perfect place for rocking a look as unique as you – and no look is complete without some sunglasses to protect you from the desert dust storms and blazing sun.
Accessorize your Burning Man costume with the trendiest summer eyewear from Zenni Optical. Whether you're going for something futuristic, post-apocalyptic, or even whimsical, there's always a pair (or pairs!) of sunglasses that'll add the perfect finishing touch.
GOLD ROUND
Metallic, rounded silhouette frames are iconic at Burning Man. Ideal for accessorizing that classic Steampunk look that Burners love, these frames are a sleek and trendy way to finish off your costume. Let your accessories do the talking with metallic accents, structured hats, fringe, and desert-approved combat boots.
TRY: Round Sunglasses #1132123
GREEN ROUND
Colored lenses add a bit of extra flair to your standard round frame. Try these metallic brow-bar frames with green tinted lenses to top off any crazy outfit. Need some help? Go for a layered look with a mix of accessories, swimwear, and deconstructed separates for a look that's a little bit Mad Max, a little bit Insta-celebrity, and definitely a head-turner.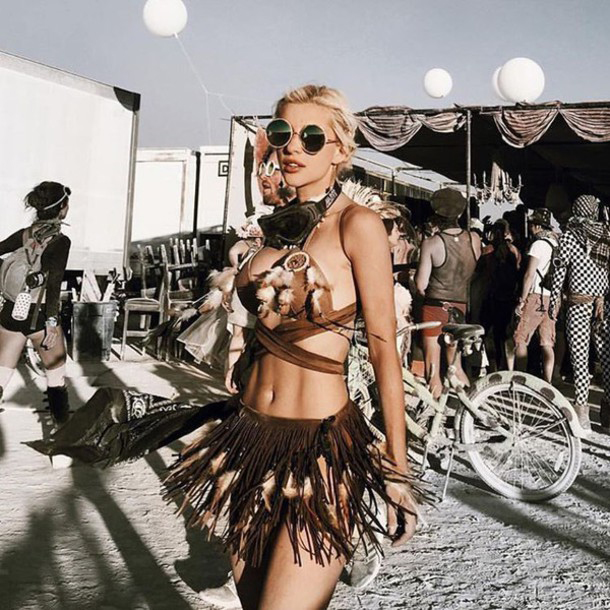 TRY: Round Sunglasses #1131921

BLUE ANGULAR
With a colorful frame, why not go all out? Take these blue-lens, blue-patterned angular frame sunnies to the next level with a fun blue look – hair included! Make a monochromatic statement at this year's burn and go for a cool contrast to the blazing Nevada heat. You'll be rocking some serious mermaid vibes and protecting your eyes with these geometric frames.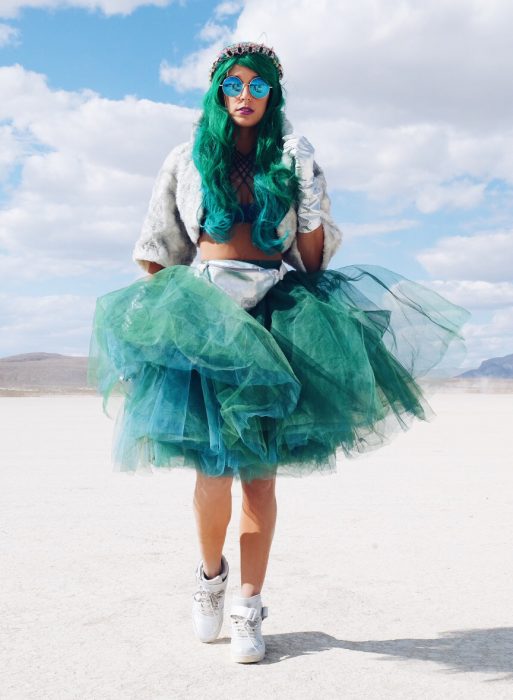 TRY: Angular Glasses #327616

COPPER AVIATOR
An iconic aviator goes with pretty much anything – even a post-apocalyptic ensemble. The metallic frame and lens tint adds a little warmth to any outfit, which makes them a versatile pick for even the boldest Burners. Rock these metallic shades with a demonic combat outfit for a combo that definitely makes a statement.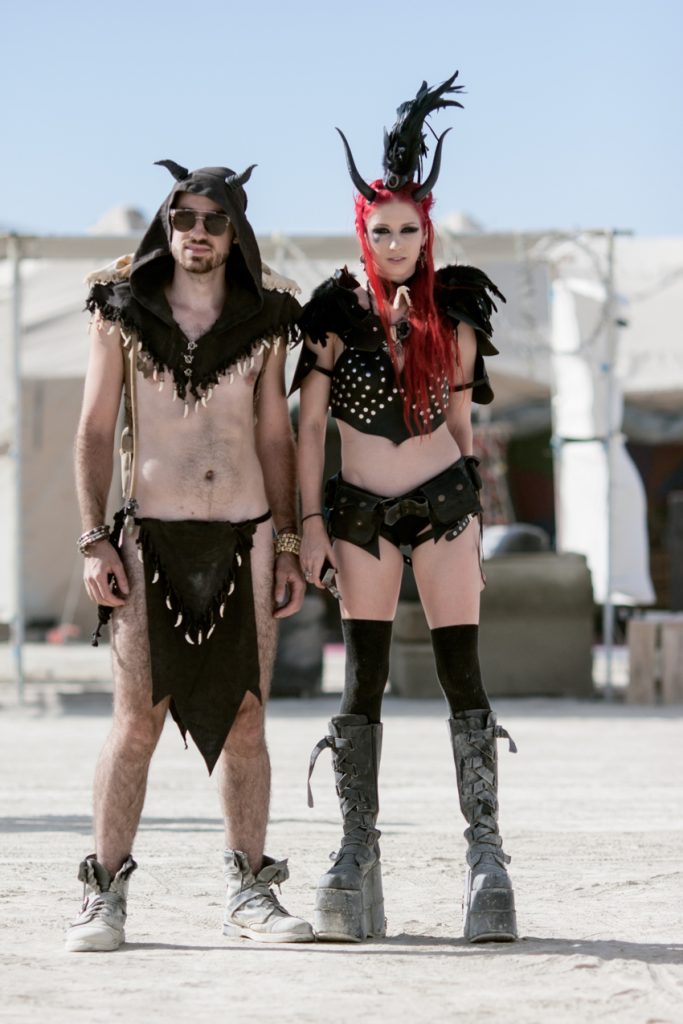 TRY: Aviator Sunglasses #1135515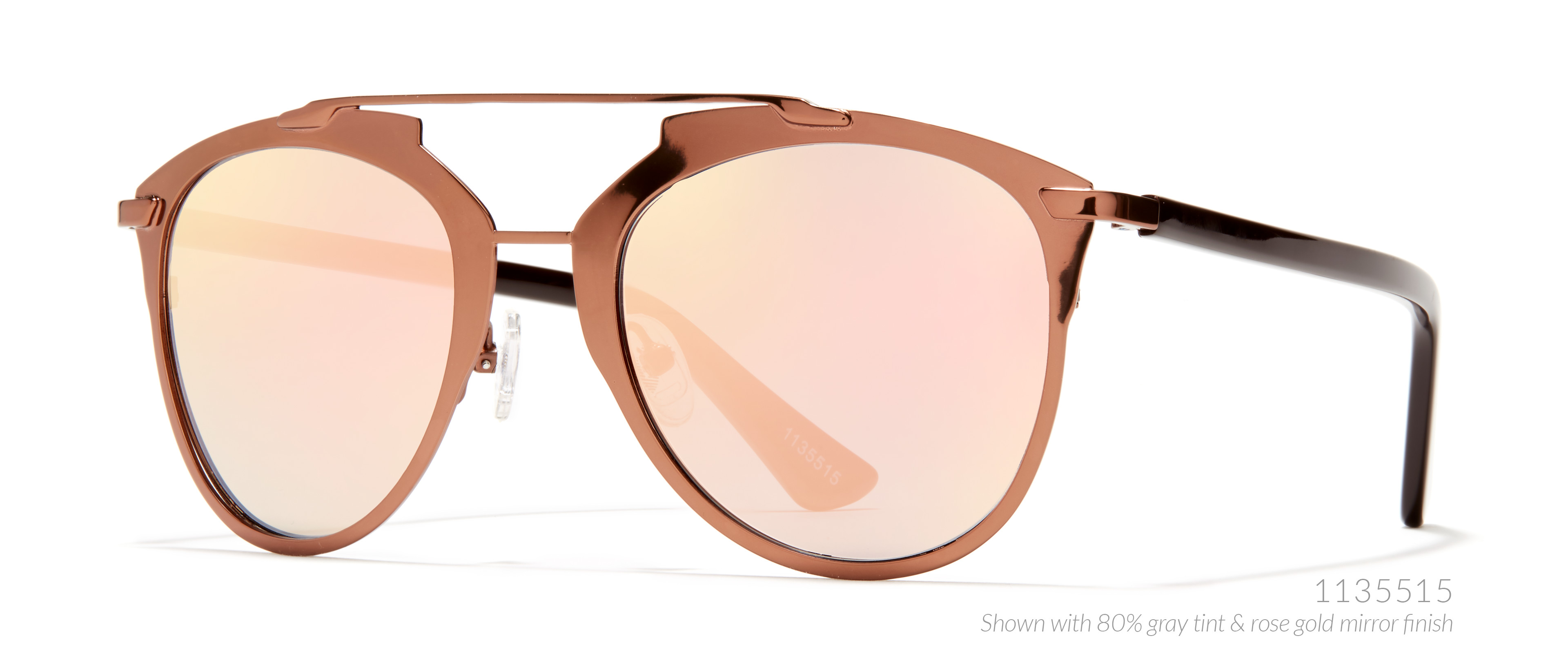 SILVER AVIATOR
Go for a shimmery futuristic look with all-silver sunnies (and all silver everything!) in a classic aviator shape. The old-school brow bar and chrome-like finish will will make an eye-catching addition to your costume while protecting your eyes from the sun.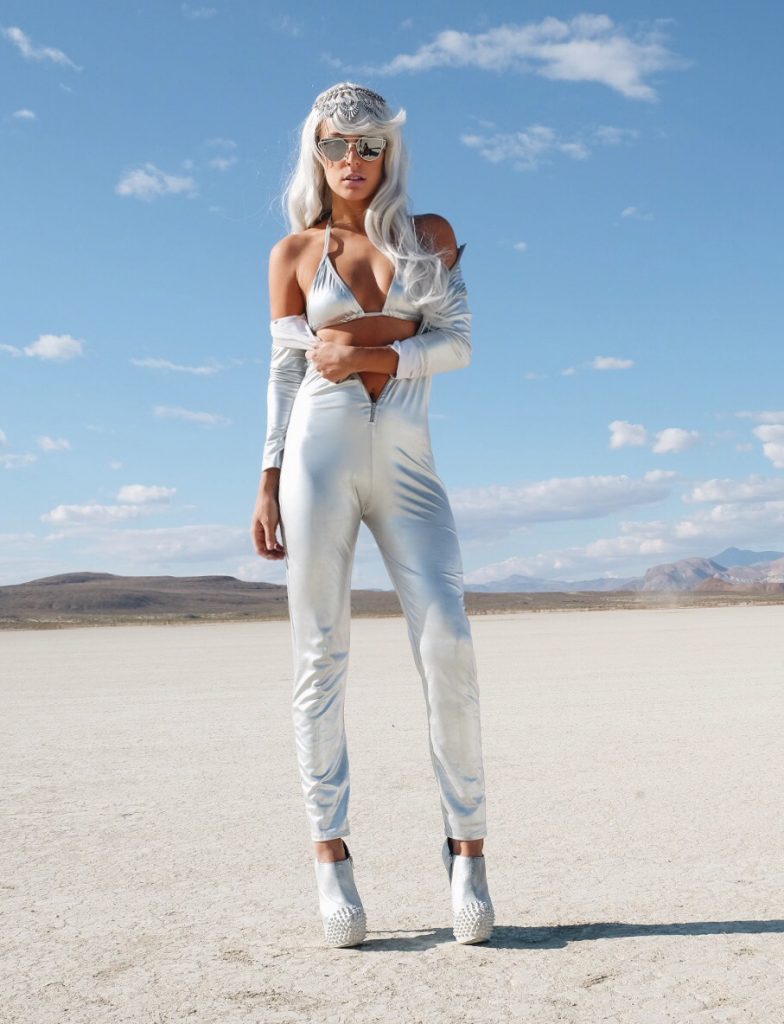 TRY: Aviator Sunglasses #1135511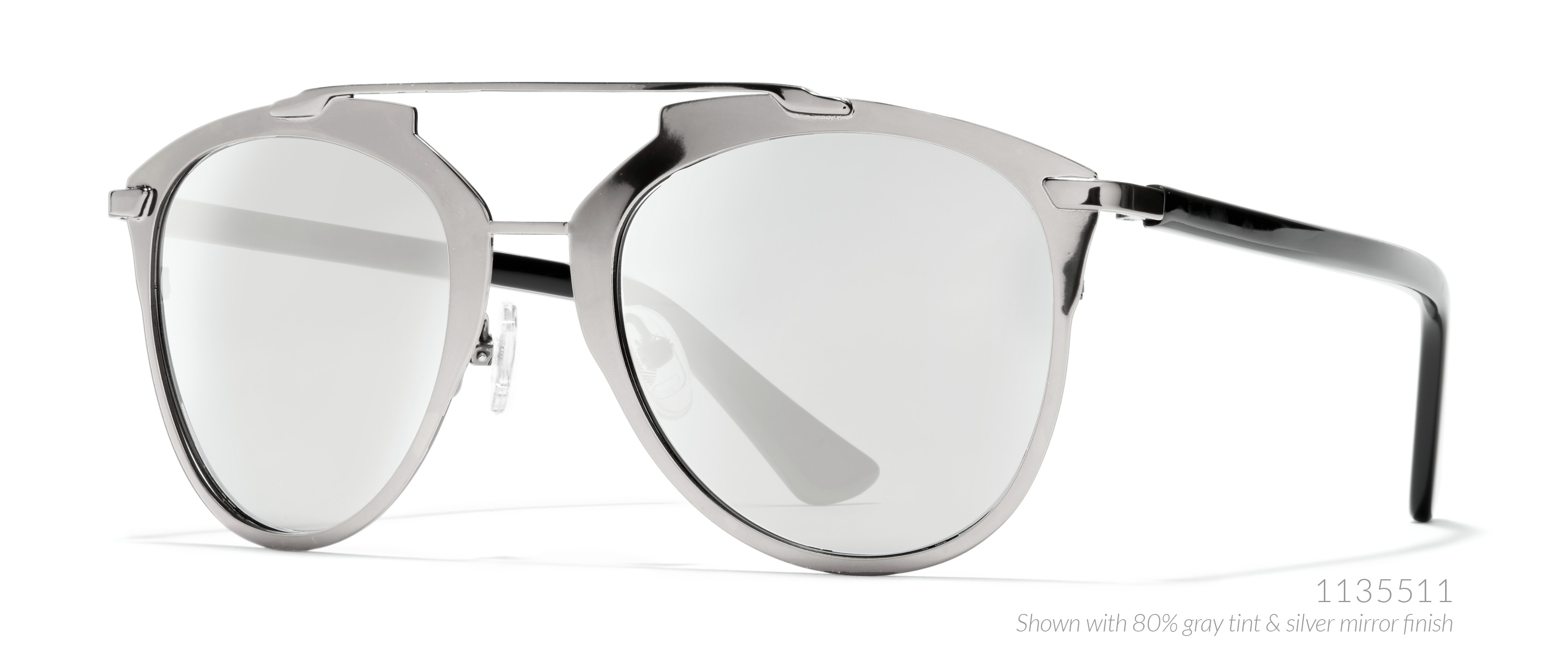 BLUE AND GOLD
Contrasting color is an easy way to make your look pop, so why not extend that to your sunglasses? These navy and gold frames with amber lenses add an extra flair to any look. Try these shades with a flower crown and matching two-piece outfit in a one-of-a-kind pattern like this watermelon-inspired outfit.
TRY: Round Sunglasses #1132016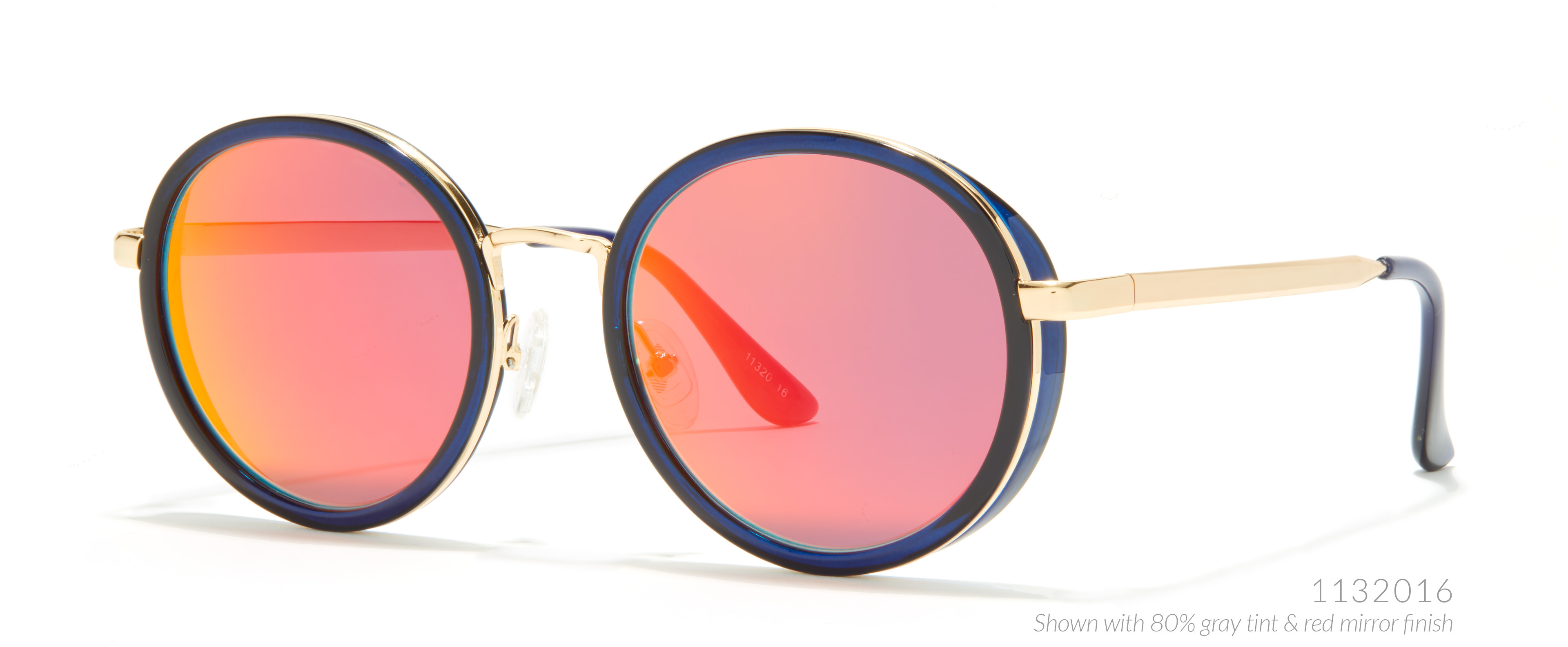 GOLD BROW BAR
A delicate, unique frame with a warm metallic finish adds a cool contrast to a moody, apocalyptic look. Try this mixed-material frame with amber tinted lenses, sky-high black boots, tattered accessories, and lots of layering for a mix of dark and light that's totally at home in Black Rock City, or pair with a silver monochrome outfit for an ethereal finish.
TRY: Brow-bar Sunglasses #197614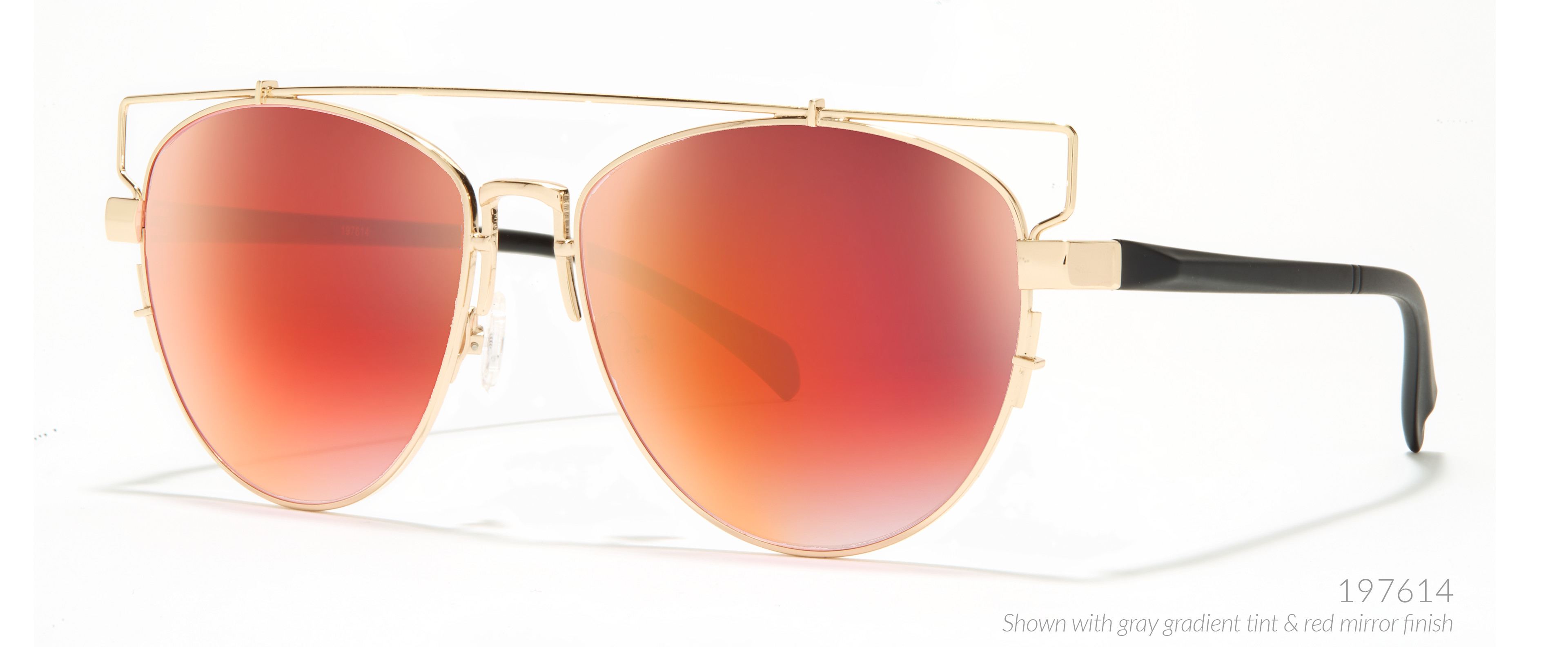 Just about every type of costume under the sun will be flaunted at this year's Burn. Don't show up unprepared: whether you're going to rock an iconic Steampunk look, a colorful head-to-toe ensemble, or make a post-apocalyptic style statement, you'll need a pair of sunglasses to finish it off. Protect your eyes from the dust storms and Nevada sun, and add a little extra flair to your Burner wear with stylish frames from Zenni. Which looks are your favorites? Let us know in the comments below!
Also, if you liked this post, be sure to check out our entire festival sunglasses selection.