How To Donate Old Or New Eyeglasses
At this time of year, many of us like to put an extra focus on giving to charity. Donating old glasses and/or money or gift cards for new eyeglasses to charities who help needy people is certainly going to change lives for the better. It can be difficult to fathom that these days, with so many quality, bargain priced glasses available on the internet, that anyone wouldn't be able to buy a pair of eyeglasses.  In actuality, many people in developing countries earn less than a $1 a day and, according to the World Health Organization, there are an estimated 246 million people worldwide who need, but cannot afford or access eyeglasses. At Zenni Optical, we donated 170,000 dollars in prescription eyeglasses in 2012 alone to help combat this growing problem. And here are some popular charitable organizations that help match needy people with donated eyewear as well as some food for thought about donating glasses: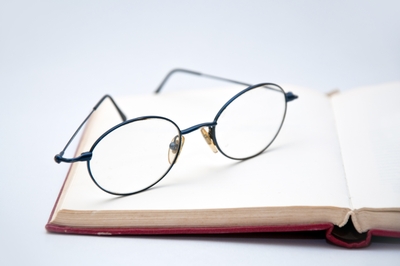 Lions Clubs International — have drop boxes to collect old eyeglasses in many schools, community centers, optometrist practices, cafes etc. Lions Club Eyeglass Recycling Centers are also located in Canada, France, Italy, South America and Spain, plus these 11 US states: Alaska, Arizona, California, Indiana, New Jersey, Minnesota, Oregon, Texas, Virginia, Washington and Wisconsin.)

One Sight — distributes donated, recycled glasses to needy people in poor countries such as Guyana. One Sight has donation centers located in Asia, Australia, Europe, New Zealand and North America.
New Eyes for the Needy — partner with charitable health organizations to provide eyewear for needy people worldwide. In addition to accepting donations of old glasses at their New Jersey headquarters, New Eyes for the Needy also accepts monetary donations used to purchase eyeglasses for exact prescriptions for people living in poverty.
Vision Aid Overseas — creates Vision Centers to provide eyecare in impoverished areas in Ghana, Ethiopia, Uganda and Zambia. Without this care, people here wouldn't even have access to basic eye exams. Vision Aid Oversees accepts monetary donates to provide prescription eyeglasses for the needy as well as donations of old glasses.
Old Vs. New
Since old prescription eyeglasses were first created for another person, sometimes it is difficult for charities to find an exact match to help a needy person. Yet, without even as close of a match as possible, many people who need vision correction will have no chance to improve their vision with eyewear, so donating old eyewear is still very important. There are cases in which people were nearly blind, but were then able to see much better thanks to someone donating an old back up pair of glasses that otherwise would have been thrown in the garbage. So, it is crucial for old eyewear to be recycled and distributed worldwide.
At the same time, donating money or gift cards to purchase new eyewear as well is also a great idea because if old glasses can't help a needy person requiring vision correction, then a custom made prescription can likely provide the solution. It's a good idea to contact charities you're interested in donating money or eyewear gift cards to first to find out the details about their needs. If a certain organization isn't located in your country or region, then consider contacting the location closest to you to find out donation details.
Other Ideas
In addition to donating eyeglasses internationally, regionally or statewide, you may want to consider helping people in your city if there is a need. Homeless shelters and groups who help the homeless can be a good start. For example, you could team up with a group who helps the needy to create a fundraising drive to purchase new glasses made to prescription for needy children, adults and seniors in your community.
Remember though, that even donating one pair of your old eyeglasses can change the life of one person somewhere in the world and that can be enough.