Men's Fashion Trends & Eyewear: The Looks You Need Right Now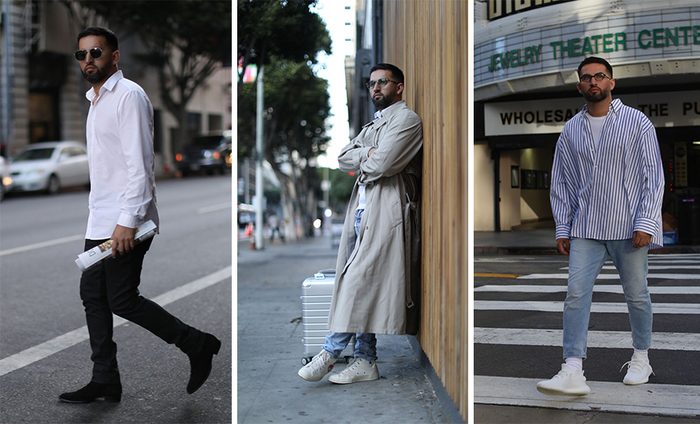 Our guest blogger this week is Eff Ulloa, founder and editor of Men's Fashion Post. Founded in 2012, Men's Fashion Post has evolved from a popular Instagram with more than three million followers to a notable menswear and lifestyle magazine that that can be found both online and in print.
I have partnered up with Zenni to talk about what's trending in men's eyewear and how to style these looks for fall. If you know me, you know I love a good pair of glasses, but I also know that glasses can be expensive. That's why I was excited to be introduced to Zenniand their great variety of affordable men's frames.
If you visit my Instagram page you might notice that my fashion style is always different. I like to try so many different styles and trends. But I do want to share some of my go-to fall looks for practically any day of the week.
For the first look, I went with a button down white shirt and a solid pair of black jeans.
This look was paired with black Chelsea boots and Zenni's premium aviator sunglasses in silver (product #1128811). I always like to keep things clean and simple. I have many—like 10 different—white button down shirts that get used quite often. This look is perfect for any occasion from an afternoon lunch date to an evening outing. The black jeans and black boots are better worn during the colder seasons.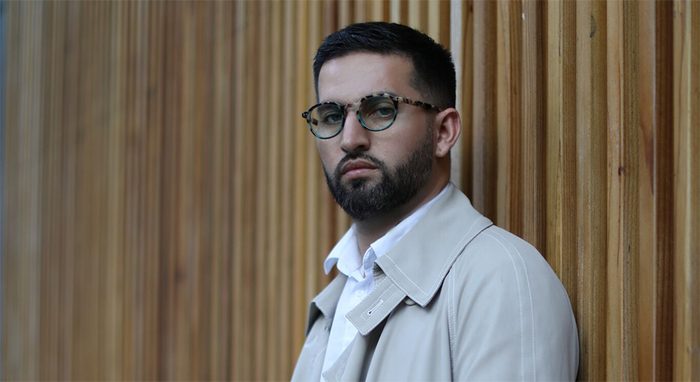 The next look features a fall staple, the camel coat. This camel coat is very light, which is perfect for LA since our fall season tends to still be quite warm. I added the white button down shirt, jeans, and some light-colored sneakers. Because this look has lighter tones, I chose these on-trend dark tortoiseshell geometric glasses (#4430339) from Zenni. The glasses have accents of Zenni teal and are currently my favorite pair of reading glasses. Truly a statement piece.
Zenni knows the importance of having options; I love that most of their frames come in multiple colorways. One of my favorite styles is the Retreatframe from the Zenni x Timo collection, a collaboration with Timo Weiland. I paired two different looks with Retreat.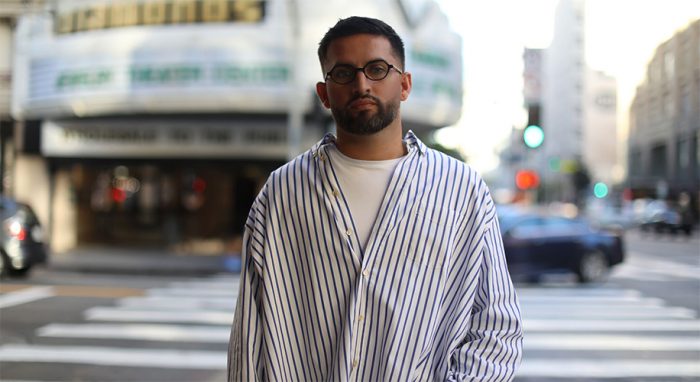 This casual outfit features my current favorite trend: oversized! Light-denim cropped jeans, basic white tee, white sneakers, and this oversized striped shirt has a relaxed vibe that's perfect for a weekend gathering. Be sure to let your friends know that you're on top of your glasses game with the Retreatframe in black. These glasses might just become the topic of conversation over brunch.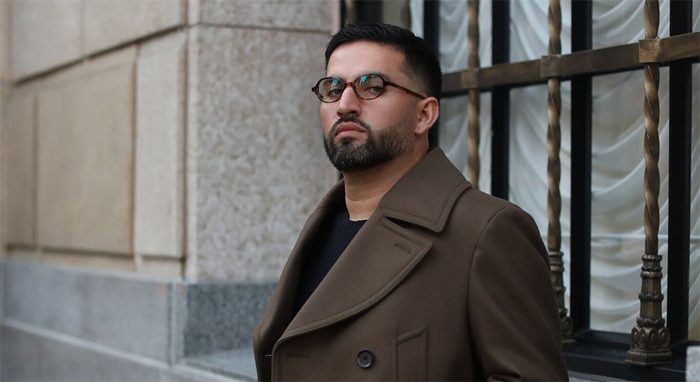 For a night out with that special someone, swap into a more elevated look like I did for this dinner date outfit. I went with darker colors to help set the mood for a fun evening. The large coat, black jeans, and suede boots all pair nicely with the Retreatframe in classic tortoiseshell. This is a fun autumn look that will wow anyone.
Now you have outfit inspo perfect for the fall, with an on-trend Zenni frame to elevate each look. For more menswear inspiration, be sure to visit us at mensfashionpost.com.
Be sure to continue the conversation in the comments below.