See Who Rocked Their Glasses Best at the 2014 Emmy Awards!
TV has the Emmys. We have the Zennis!
We're presenting our 2014 Zennis to the TV stars who rocked their glasses the best at Monday's Emmy Awards ceremony, as well as at the Creative Arts Emmys held one day earlier.
The first Zenni goes to Jim Rash (shown with Community co-star Joel McHale), who looks great in his black horn rims, which was the most popular style of the stars.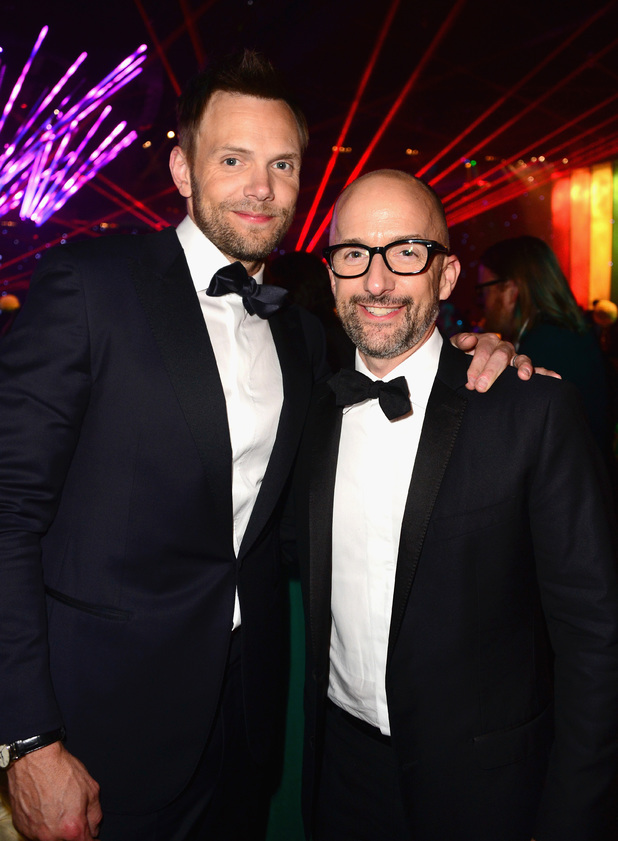 It's not unlike Zenni frame 635521:
In the variations-on-the-theme category, Al Roker gets the Zenni Award for his beautiful glasses featuring tortoiseshell front rims with solid brown ornamented temple arms. He's shown here with Sarah Silverman, who won a writing Emmy for her variety special Sarah Silverman: We Are Miracles.
Silverman made headlines for claiming to have a pot-vaporizing pen with her, so maybe that's why it looks like she's got the munchies for Roker's glasses.
If she was still hungry after devouring those, she could feast on a similar Zenni frame, 785725:
Stephen Colbert skipped his typical rimless glasses …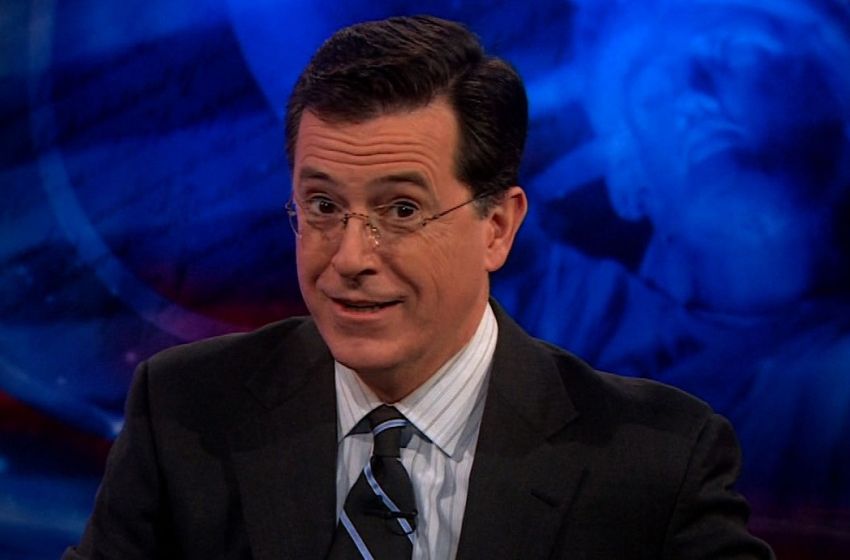 … choosing instead to go with the flow, in distinguished looking full-rim ombre glasses, with a black top, tortoiseshell bottom, and keyhole bridge.
Check out Zenni's ombre tortoiseshell frame 120625:

Maybe Colbert should have stuck to his rimless glasses, or at least skipped the routine about his imaginary friend, which got no laughs and must have had some people wondering if he is the right choice to replace glasses-wearer David Letterman.
All's right with the world in this shot, with both Colbert and Letterman in rimless glasses.
Either of them – and you! – would look great in Zenni frame 134711 (shown here with lens shape 238):

Host Seth Meyers had some fun donning rimless sunglasses …
… for a play on words involving the last names of two presenters, Debra Messing and Jim Parsons, calling them "Messing Parsons," and invoking CSI star David Caruso.
Give that host a Zenni! Perhaps Zenni frame 164714 (shown with lens shape 353), with an 80 percent amber or gray tint:
Maybe the key to killing at the Emmys is sticking to your usual eyeglasses.
Key and Peele were funnier than Colbert, with Jordan Peele rocking his familiar black front, tan temple arm glasses.
He gets the Zenni for looking consistently awesome in his glasses, and you can, too, in Zenni frame 185321:

Aside from black horn rims, another super trendy eyeglasses style, translucent square glasses, batted .500 when it came to winning Emmys. (Everybody wearing cool glasses won Zennis!)
Fred Armisen of Portlandia …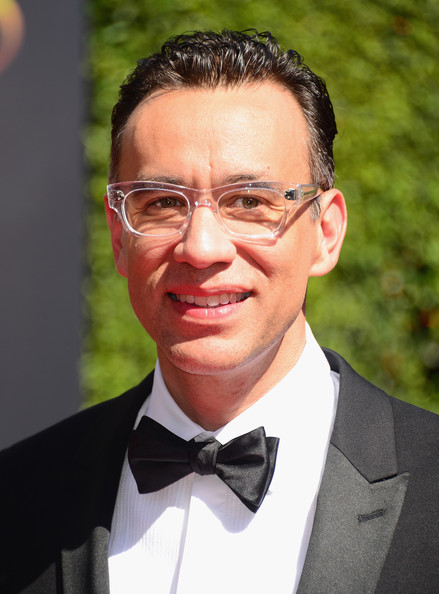 … lost the best supporting actor award in a comedy series Emmy to Modern Family star Ty Burrell, in square-style translucents.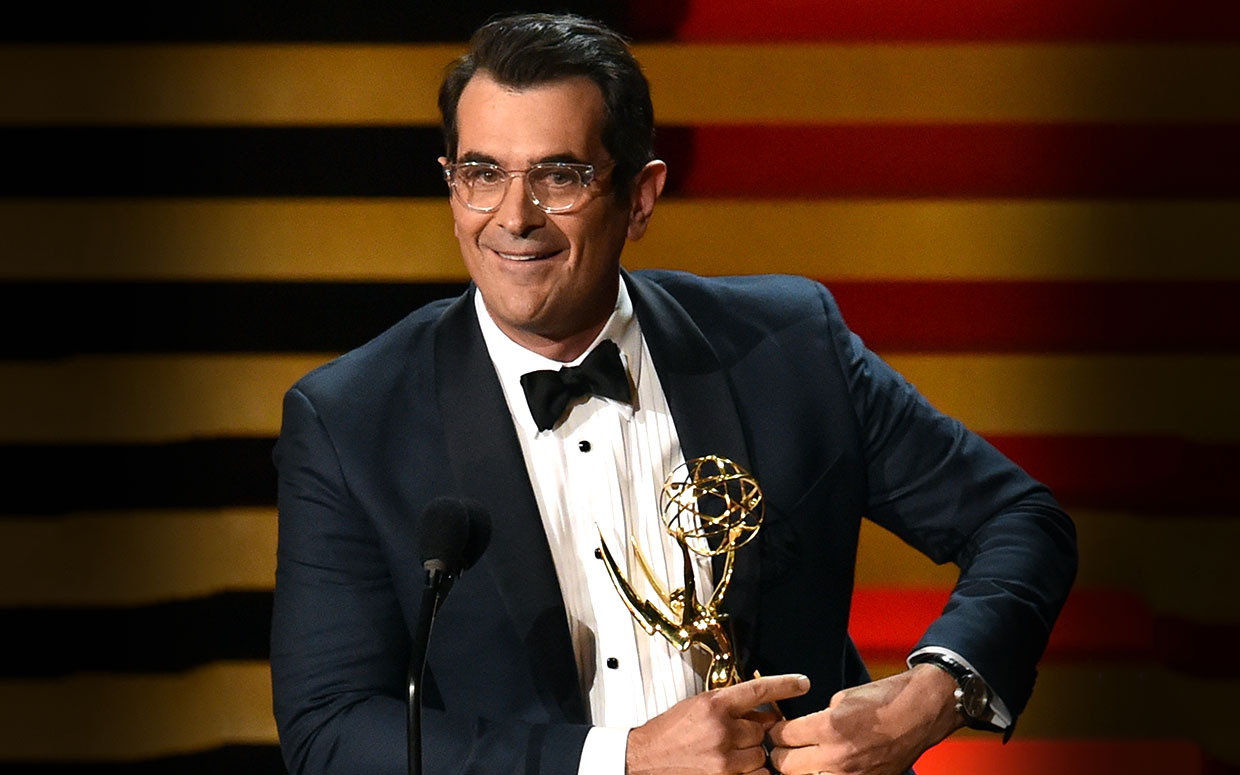 You'll look just as awesome in Zenni's translucent frame 307223.
Jon Voight of Ray Donovan was elegant in a white scarf and rectangular half-rims.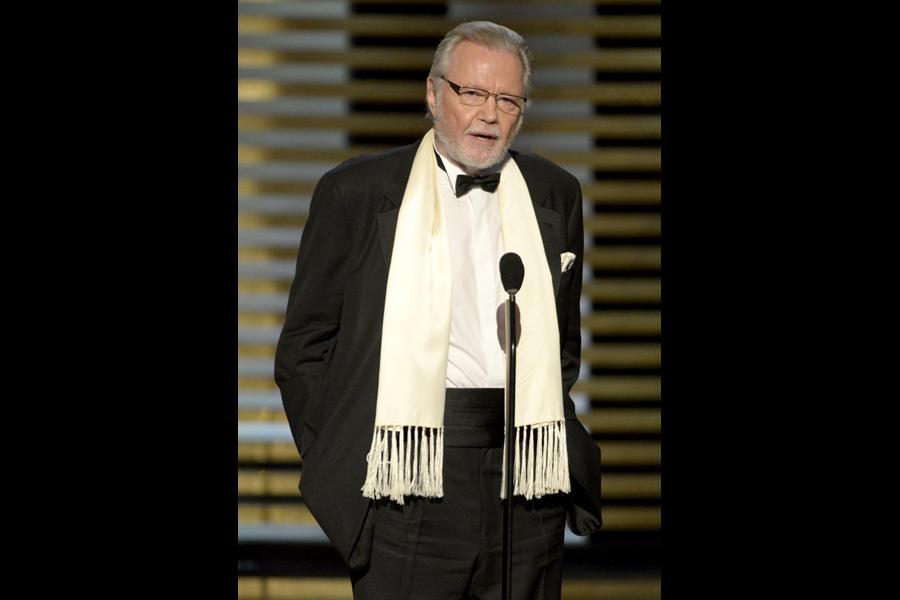 Zenni frame 777515 is just as cool, if not maybe a little cooler:
Don Was, who led the '80s band Was (Not Was), won for music direction for The Beatles: The Night That Changed America. He gets the Zenni for best blast-from-the-past, in his throwback round, silver-rimmed sunglasses.
Here's his award, Zenni frame A8450021, a pair of round, non-prescription sunglasses:

Unfortunately (if you like seeing people in glasses, like we do) most of the female presenters and winners skipped eyewear. But Kathy Bates, who won best supporting actress in a miniseries for American Horror Story: Coven, gets the Zenni for rocking her black oval cat-eye glasses.
Here's her Zenni Award – frame 628221:
Congratulations to all the Emmy and Zenni winners!