Show Off Your Tan in Style This Summer For Less Than $100!
If you plan to get some color this summer, show it off in a bare little summer dress and warm colors. We found some great pieces, plus an awesome pair of Zennis, that will keep you feeling cool and looking totally hot over the coming months. The best part? The whole outfit comes in at less than $100!
You won't need to weigh yourself down with any jewelry when you wear these cream-colored frames with a touch of bling at the temples. While you can choose traditional clear lenses for these glasses (UV coating included!), you also have the option of choosing tinted lenses for additional protection against glare. Frame #238815 sells for $19.00.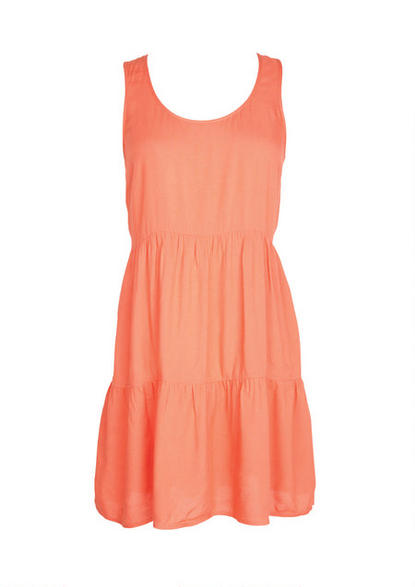 Solid Thick Strap Babydoll Dress
The look begins with this peachy-keen, flowy babydoll sundress. The look is casual and the shape of this dress allows for plenty of air circulation, keeping you comfortable. Even better, it's short enough that it could work over leggings or skinny jeans. It can also double as a beach coverup. You can find the dress at dELia*s for $28.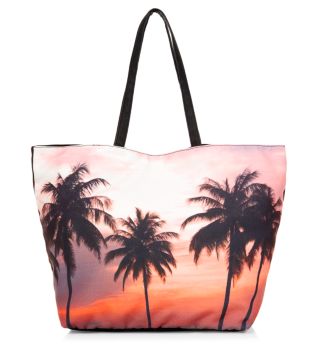 Pink Palm Tree Shopper Bag
OK, you may not have the cash to go somewhere fancy on your summer vacation, but you can still enjoy carrying this beautiful island sunset tote. Plenty of room for all your things and the sunset colors go great with your dress. Just $22 from New Look.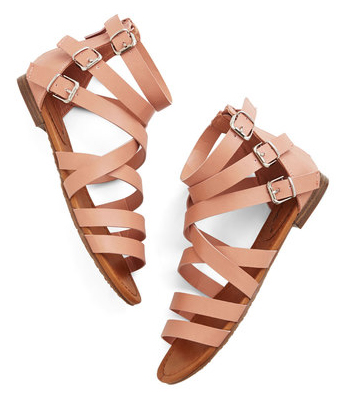 Sunset Sky Sandals
Flat, strappy sandals in a beautiful blush pink go great with this outfit and work well on both sand and pavement. They are also incredibly versatile and will perfectly complement many different style skirts, shorts, jeans and dresses. Just $30 from Mod Cloth.