Pride season is finally here—but before you find yourself taking part in all the colorful outdoor parades and festivals, let's talk about how you can protect your eyes from sun damage.
/" target="_blank" rel="noopener">Zenni offers a selection of over 15 styles of /b/rainbow-glasses" target="_blank" rel="noopener">rainbow glasses, and these don't just look great as glasses, they also slay as custom sunglasses.
Whatever your flair, Zenni has what you're looking for. Zenni's pride styles are unisex because they truly believe that these are glasses for everyone, no matter which part of the community you happen to represent.
I just received my first pair of rainbow glasses, and I must say that they do not disappoint. I have always been a fan of the classic aviator look, so I went with the /p/tr-aviator-eyeglass-frames/20359?skuId=2035929″ target="_blank" rel="noopener">Rainbow Aviator Glasses 2035929.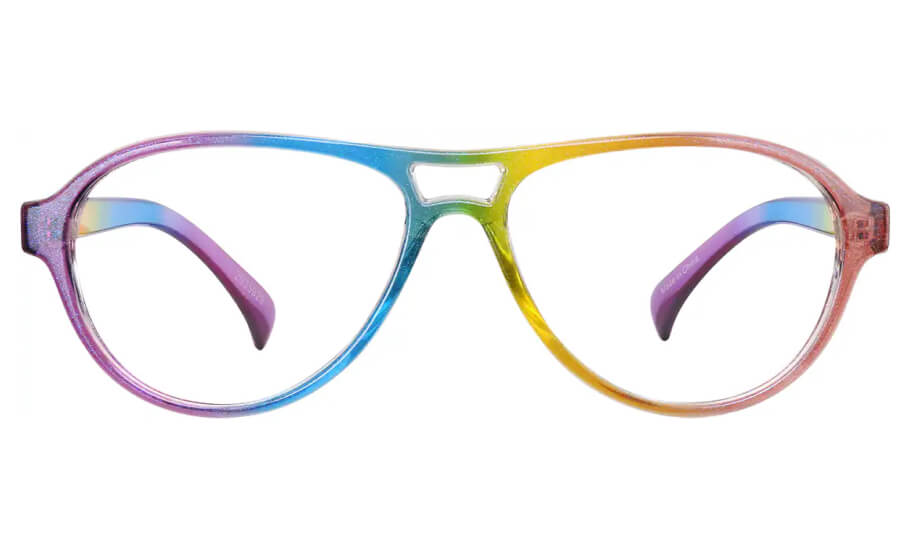 …and starting at only $19.95, this frame is easy on the pocketbook!
It was simple to add my own single vision prescription and I also decided to turn this frame into /sunglasses" target="_blank" rel="noopener">sunglasses. To reduce bright light glare and protect my eyes while celebrating under the sun, I chose the 1.50 Basic Polarized Lenses for $32.99 which include anti-scratch coating and UV protection. You can opt for the gray or amber classic lens tints, but why not turn these glasses into a mood and stand out with some of the gorgeous mirror lenses for an additional $19.95? With an impressive selection of eight mirror tints, I moved away from my typical go-to indigo blue or sky blue tint, and tried something new. For this Pride season, I went with rose gold for a versatile look that pairs well with anything and keeps me vibrant and fashionable.
Lastly, I was able to personalize my frame by adding unique engraving to the temple. For $3.95, I added prideinyoureyes for everyone to see. With all my add-ons, I spent less than $100 for a truly unique, customized rainbow pair after shipping and taxes.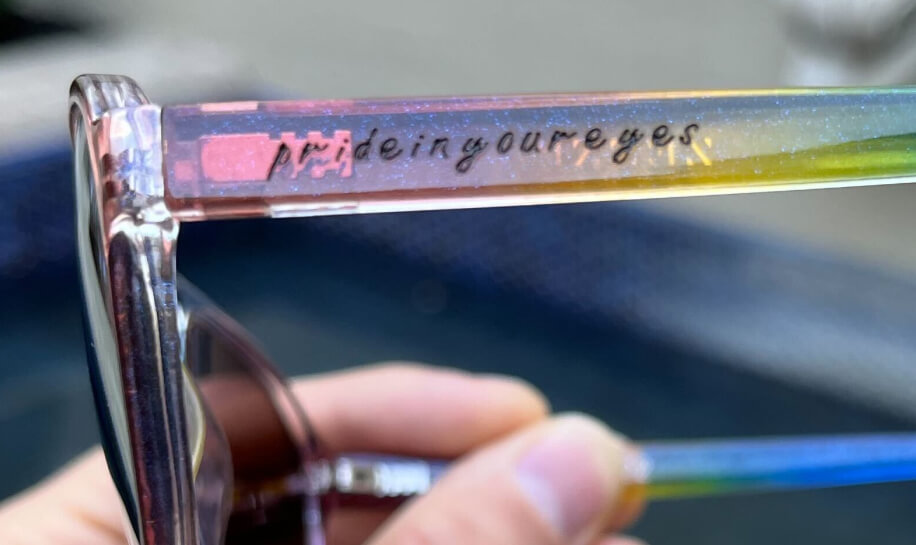 Now, what do you think? Do I look ready for Pride season?
Take pride in your eyes and protect them, especially when you are out having fun in the sun. Remember, you only get two eyes so please keep them healthy wherever you go and check out /" target="_blank" rel="noopener">Zenni to get your own stylish rainbow specs!
Happy Pride, everyone. And stay safe!
Baldemar Torres earned his undergraduate degree from Stanford University and is currently pursuing his optometry degree at the University of California Berkeley School of Optometry. He is a Trustee-Elect for the American Student Optometric Association, where he also serves as the lead for the Diversity, Equity and Inclusion interest group.