Zenni DIY with Polka Dots
Your Zennis should reflect the unique individual you are, which is why we offer so many frames and customization options. You may not realize once you receive your new eyeglasses, you can distinguish them even further, as long as you have at least one Sharpie. If you want to mix it up with multiple colors, by all means do! Remember customizing your glasses is about expressing who you are. So, grab your contrasting permanent markers and go to town!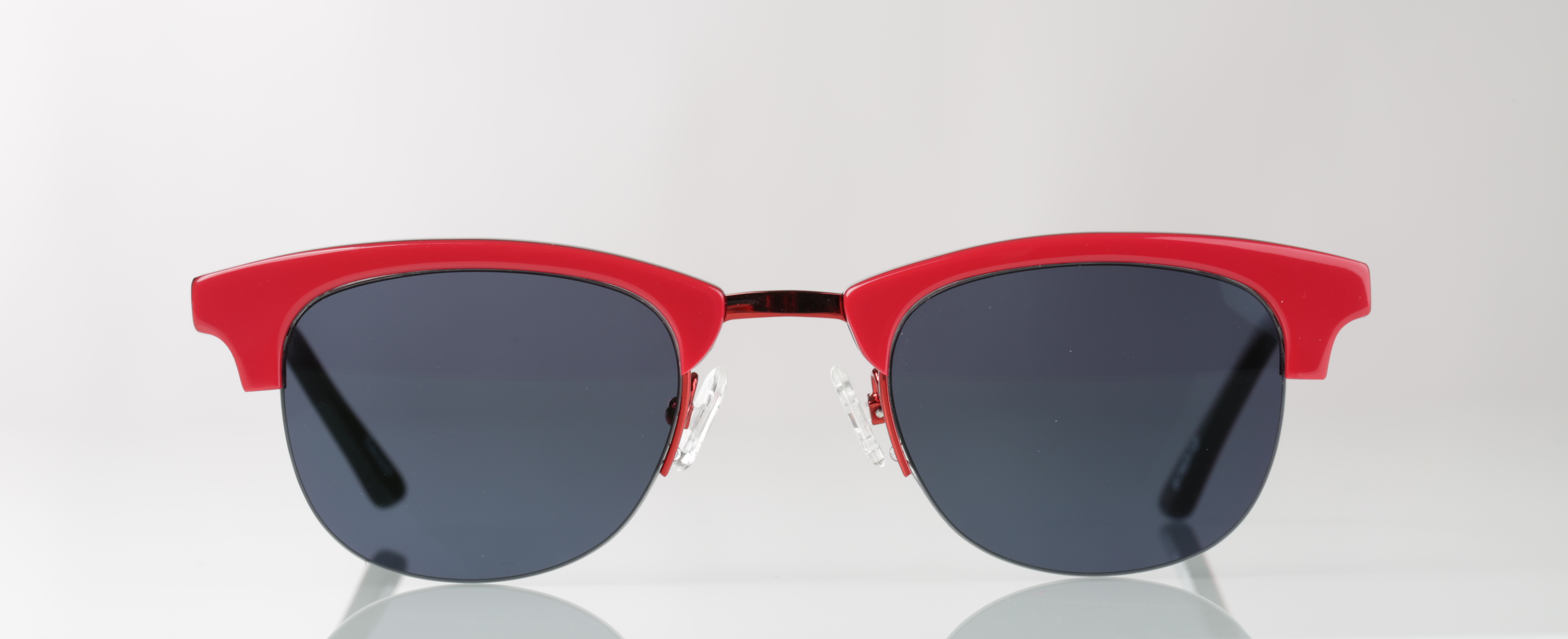 We decided to add black polka dots to these trendy browline frames. Playing off of the black underside and gray tint, they provide an extra dimension of flair to this dramatic contrast. In order to get this look, simply take a black permanent marker and begin drawing dots on your frame. We recommend starting on the temple arms for practice and not skimping on the circle size. More generously sized dots result in a bolder, more eye-catching design.

Here's our finished project, and we're pretty pleased with the results. Pretty snazzy, right?

We must confess, this isn't the first time that we've experimented with polka dots. For other ideas and a YouTube video, check out our original DIY guide. You'll also see other frames we picked out that are perfect for accenting your frames with polka dots. Of course, personalization doesn't stop there. As long as you have something in mind and the permanent markers to execute it, your Zennis can be as special as you are!
We realize that not all of us are DIY inclined, but that doesn't mean you have to be left out of the fun! We have polka dotted frames aplenty that are just as festive. A fabulous choice would be our Dottie eyeglasses, available not only in red, but also in classic black, navy blue, and olive green.
Whether your polka-dotted Zennis are your newest fashion project or a simple click away, there is no doubt your eyeglasses will showcase your whimsical but still stylish side, which maybe not everyone has seen before. It's just another reason why our Zennis are the best choice for eyeglasses that are not only fashionable but also uniquely you!