Elevate Your 49ers Game Day Style with Zenni: Faithful to the Bay and Kittles Collections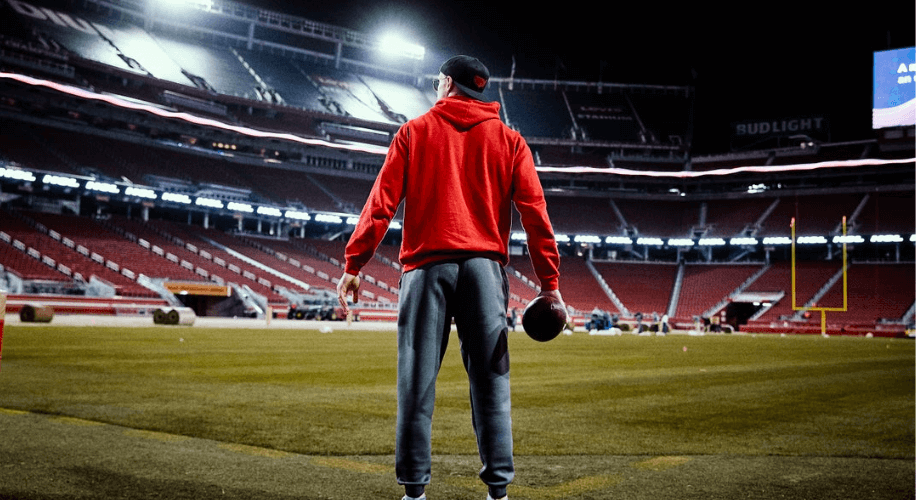 Are you ready to take your San Francisco 49ers fandom to a whole new level? Look no further! Zenni is here with two exciting eyewear collections that are sure to elevate your game day experience and show off your pride for the Bay Area's beloved team. Let's dive into the world of the "Faithful to the Bay" eyewear collection and the exclusive "Kittles x Zenni" collaboration.
Faithful to the Bay Eyewear Collection
If you bleed red and gold and live and breathe 49ers football, the "Faithful to the Bay" eyewear collection is tailor-made for you. Whether you're at the stadium, tailgating with fellow fans, or watching the game from the comfort of your home, these frames inspired by the vibrant spirit of San Francisco's football scene are the perfect addition to your game day attire.
I Love SF
Feel the love in these heart-shaped glasses—which are part of our collection honoring those who are Faithful to The Bay. Made from glossy hand-polished acetate, the frame features a bold shape and makes for both showstopping glasses and trendy sunglasses. Shop I Love SF
Treasure Island
These oversized frames demand attention, whether you use them as everyday eyeglasses or as sporty sunglasses. The full-rim square design is classically stylish for both men and women, and is available in either eye-catching red, beyond-basic chocolate brown, or stark white. Lens shown with a flame red mirror tint. Shop Treasure Island
Kittles x Zenni Collection

The Kittles x Zenni collaboration is a special treat for 49ers fans, as it brings together the star power of George Kittle and the quality craftsmanship of Zenni eyewear. George Kittle is not just a football icon but also a fashion-forward athlete, and his unique perspective has been poured into this exclusive collection. Frame style featured on George Kittle: Zero Fear.
Gear up in style with Zenni's "Faithful to the Bay" and Kittles x Zenni collections, offering diverse styles to suit every fan, whether you're at the game or going about your daily routine. Show your 49ers pride with these fashionable eyewear options. Don't wait; elevate your 49ers game day experience and make a statement on and off the field with iconic 49ers sunglasses, the Kittles x Zenni collection, or other fantastic choices. Showcase your San Francisco pride and make every day a game day in style!
Dr. Sophia Moh, OD is an optometrist located in Bay Area, California. She completed her undergraduate studies at UC San Diego and earned her doctorate at UC Berkeley School of Optometry. She has experience in a variety of eye care settings including primary care optometry, general ophthalmology, community health clinic, and Veterans Affairs. Her mission is to help the world see better by developing high-quality, affordable eyewear for everyone. She is also a certified American Board Optician (ABO) and provides training and lectures on optical education topics.