Affordable Halloween Costume Ideas
It's almost that time of year again, boys and ghouls! Here at Zenni, we've gone on a witch-hunt to find clever Halloween costumes that won't break the bank. After all, you deserve spectacular style at a non-terrifying price. Each ensemble is built around one of our favorite frames, but have no fear… these eyewear treats don't come with any tricks! You can still enjoy our glasses even if your eyesight is perfect. We give you the option of ordering non-prescriptive lenses solely for that purpose.
You can also check out the great pop culture costumes we did last year as well… But before you go a-haunting, let's do a little shopping!
Matt Murdock from Daredevil
Total Cost: $81.52 (or less)
Netflix's Daredevil series follows lawyer turned crime-fighter Matt Murdock as the Marvel superhero who lost his vision in a freak accident as a child. This costume is ideal because A.) Who doesn't want to be a superhero? and B. Several of these pieces make great additions to your work wardrobe. You'll need seven things to properly execute the iconic Daredevil look:
1. Zenni Tinted Round Frames (#550021)
Zenni Tinted Round Frames, $9.95
These circular glasses are Matt's signature accessory, but only when they're tinted. To achieve the right level of shade, opt for an 80% purple tint on the lenses.
2. Walking Stick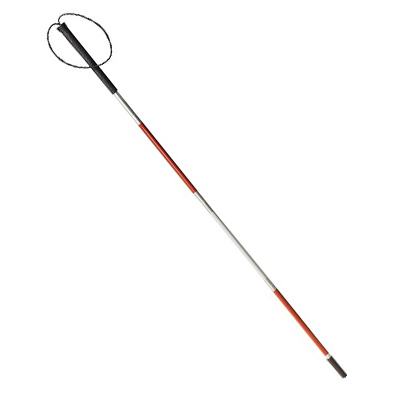 Walking Stick, $10.67
This stick is made for walking… and perhaps fighting the occasional bad guy!
3. Collared Shirt
Long Sleeve Shirt from GearBest, $17.03
The plaid detailing along the front gives this standard button-down shirt special powers.
4. Slacks
Sammy Dress Straight Leg Cotton Pants, $11.48
At such a great price, these khaki pants are a must-have. They'll help you look the part with or without a lawyer's salary.
5. Tie
Dark Gray Solid Color Necktie, $5.95
Every businessman/superhero needs a classic necktie, and a charcoal gray hue makes this one a solid choice.
6. Fake Blood
Pint of Fake Blood at Party City, $7.95
Fighting off evildoers is bound to get a little messy. This fake blood helps you look like you just won a brawl without needing to throw any punches.
7. Daredevil T-Shirt
Daredevil Costume T-Shirt, $18.49
Make it official by layering this basic t-shirt underneath your button-down shirt and tie for a hint of Daredevil's signature red costume.
Sadness from Inside Out
Total Cost: $122.22 (or less)
Sadness is one of the many voices inside little Riley's head in this heartwarming 2015 Pixar film. While she may let her tears flow freely, Sadness is wise enough to know a good deal when she sees one without suffering buyer's remorse.
1. Zenni Round Frame Glasses (#830021)
Zenni Acetate Full-Rim Frames, $19
Our large round frames are perfect for capturing Sadness' captivating but melancholy stare.
2. Blue Shoes
Keds Champion Eyelet Sneaker, $35
These comfy sneakers are ideal for trick-or-treating, and they basically go with everything in your closet.
3. Blue Face Paint
Jet Blue Face Paint, $6.24
Sadness is a true-blue friend, so paint your face accordingly.
4. Blue Wig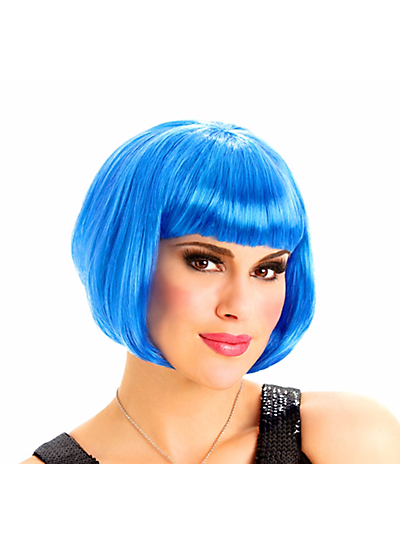 Party City Blue Bob Wig, $16.99
Mimic Sadness' chic blue bob with this eye-catching (and affordable) wig!
5. Blue Sweater
L.L.Bean Double L® Cable Turtleneck Sweater, $44.99
If you're going to buy a cozy turtleneck, choose one that you'll wear all winter long. This versatile cable knit sweater by L.L.Bean will keep you toasty even when the cold weather has you blue.
Supergirl from CBS's Supergirl
Total Cost: $49.02 (or less)
You'll look and feel super in this adorable ensemble. The CBS series takes a look at the blonde-haired Kryptonian with the classic eyeglasses disguise.
1. Zenni Black Square Glasses (#126221)
Tortoiseshell Square Eyeglasses, $6.95
Move over, Clark Kent. These cute square glasses aren't just for the boys.
2. Superwoman T-Shirt
Supergirl Costume Baby Tee, $19.88
Without that iconic "S", you're just another super woman.
3. White Blouse
Ali Express Chiffon White Blouse, $15.86
A "boo-tiful" top to discreetly conceal your superhero costume? Great. A versatile blouse to add to any fashionable wardrobe rotation? Super.
4. Black Skirt
This slimming design is one-size-fits-all with a price that fits every budget.
Rose Gal Skirt, $6.33
Walter from The Big Lebowski
Total Cost: $74.20 (or less)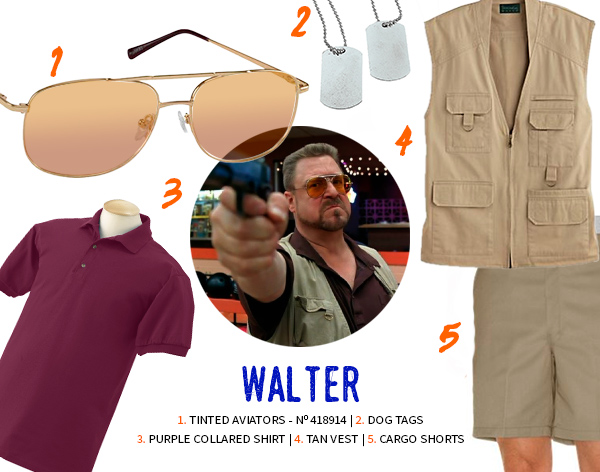 The Big Lebowski is one of those cult classic films that people adore, so showing up to the costume party dressed as John Goodman's bowling-loving, temperamental Walter Sobchak is sure to make you "The Dude" of the hour.
1. Zenni Tinted Aviators (#418914)

Zenni Gold Full Rim Aviators, $9.95
Walter's yellow-tinted aviators are just the right finishing touch for this funny costume. "Am I wrong?"
2. Dog Tags
Oriental Trading Dog Tag Necklaces, $5.25
To fully capture Walter's look, you'll either have to carry dog tags from 'Nam or a bowling ball. The dog tags are a little more lightweight.
3. Purple Collared Shirt
Gildan Cotton Jersey Short Sleeve Polo Shirt, $9.02
The rich hue of this basic polo gives it endless styling opportunities. The Dude abides.
4. Tan Vest
Blair Scandia Woods Explorer Vest, $29.99
Just like that famous rug, this tan vest really ties the look together.
5. Cargo Shorts
Dickies Relaxed Fit Flat Front Shorts, $19.99
These relaxed shorts definitely say, "Let's go bowling."
Let us know what you think!
So, scaredy cats… which of these ensembles thrills you the most? Let us know which costume you'll be wearing this year in the comments section below! Also, if you liked this post be sure to check out our post of affordable costumes from last year. And from all of us here at Zenni, we wish you a Happy Halloween!