Embrace Extravagance with Maximalist Glasses from Zenni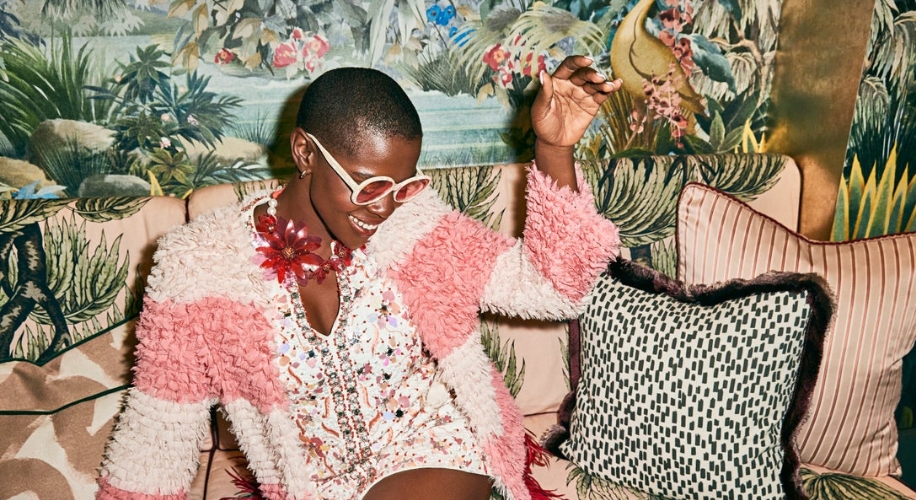 Are you tired of blending in and want to make a bold fashion statement? Look no further than Zenni's Maximalist Glasses collection, where flamboyance and extravagance take center stage. Our Maximalist Glasses are designed to turn heads, and we're here to introduce you to some of our most captivating frames. Get ready to express your unique style and exude confidence with these eyewear choices.
Purple and Green Edgy Cat Eye Glasses
If you're craving a daring look that blends elegance with edginess, our Purple and Green Edgy Cat Eye Glasses are perfect for you. These striking cat-eye glasses are designed to make a power statement. The wide frame is constructed from lightweight TR90 plastic with a glossy finish, ensuring both durability and comfort. Available in a range of bold colors, including black, tortoiseshell, translucent lavender with green accents, translucent red, or translucent green, you can choose the shade that complements your style and personality. These frames double as fun sunglasses, making them a versatile choice for any occasion. Stand out in the crowd with these captivating cat-eye glasses.
Strawberry Chocolate Geometric Sunglasses
For those who crave luxury and uniqueness in their eyewear, our Strawberry Chocolate Geometric Sunglasses are the perfect choice. Crafted using advanced edging technology, these premium sunglasses boast a luxurious feel with subtly curved lenses. The wide frame is made from high-quality acetate, and the frames feature spring hinges for a comfortable and secure fit. These geometric sunglasses are a bold fashion statement that adds flair to any outfit. Whether you're walking the city streets or attending a high-class event, these sunglasses will enhance your style and make you the center of attention.
Blue and Gold Premium Sunglasses
For an opulent and captivating look, our Blue and Gold Premium Sunglasses are an ideal choice. These sunglasses are designed using advanced edging technology, resulting in a luxurious feel and subtly curved lenses. The wide frame features a cool perforated metal design in gold with navy blue acetate accents, creating a harmonious blend of textures and colors. To ensure a comfortable fit, these sunglasses come with adjustable nose pads and acetate temple tips. Make a bold and unforgettable statement with these unique cat-eye frames. The Blue and Gold Premium Sunglasses are designed for those who want to stand out and express their individuality with style and flair.
When it comes to eyewear, Zenni Optical's Maximalist Glasses collection offers frames that embody flamboyance and extravagance. Express your unique style with these captivating and daring choices. Whether you prefer cat-eye glasses with a glossy finish, geometric sunglasses in luxurious acetate, or opulent blue and gold frames, you'll find something to make your fashion statement unforgettable.
Visit our Maximalist Glasses collection on Zenni Optical's website and explore these frames and more to embrace extravagance, turn heads, and let your individuality shine.
Explore the Maximalist Glasses Collection

Dr. Sophia Moh, OD, is an optometrist based in the Bay Area, California. She holds a doctorate from UC Berkeley School of Optometry and has worked in various eye care settings, including primary care optometry, general ophthalmology, community health clinics, and Veterans Affairs. Dr. Moh is dedicated to improving global vision health by making high-quality, affordable eyewear accessible to all. She is also a certified American Board Optician (ABO) and actively contributes to optical education through training and lectures.