Giving Tuesday: Zenni Scholarship to Advance Children's Vision
We're delighted to share an update on our Zenni Scholarship to Advance Children's Vision in partnership with Prevent Blindness, the nation's leading volunteer eye health and safety organization dedicated to fighting blindness and saving sight.
Zenni created this scholarship to provide educators, nurses, and community healthcare workers 100% tuition coverage to complete Prevent Blindness' vision screening certificate program. This program was established to improve children's vision health equity by providing vision screening training and certification in underserved populations to identify children's vision problems as early as possible.
According to the National Center for Children's Vision and Eye Health at Prevent Blindness (NCCVEH), vision plays a critical role in children's physical, cognitive, and social development. Yet, up to one in five young children has an undiagnosed vision disorder. Sadly, uncorrected vision disorders remain common, and can impair child development, interfere with learning, reduce quality of life, and even lead to permanent vision loss.
How the Zenni Scholarship to Advance Children's Vision Has Helped So Far
Since the scholarship's creation during the 2021 holiday season, 244 people across 44 states and Guam have received scholarships. The Zenni Scholarship recipients also continue to receive Zenni eyeglass vouchers to benefit the children who did not pass their vision screenings and/or were unable to obtain glasses by other means.
"One in five young children in the U.S. has an undiagnosed vision disorder"
To date, the new vision screeners have tested nearly 4000 children. Over 400 of these children were subsequently referred for comprehensive eye exams. The screenings provide a critical first step in addressing unmet vision needs for children from a range of communities including those who are unhoused, refugees, recent immigrants, migrants and live in remote rural locations. Many of these children live on reservations, representing over 47 different Native American tribes. Over the next two years, Prevent Blindness forecasts that scholarship recipients will provide vision screenings to 30,000 children across the United States.
Select testimonials from scholarship recipients:
"There are very few vision resources in the county. Often, we have people in between insurance or on Medi-Cal and only eligible [for a new pair of glasses] once every two years and unable to afford replacement glasses. [Krystal] was able to get these Zenni glasses to use until her next exam which is in March 2023. Kindergarten year is so important –she needed these to be able to do well until then."
-Christy Clark, School Nurse and Scholarship Recipient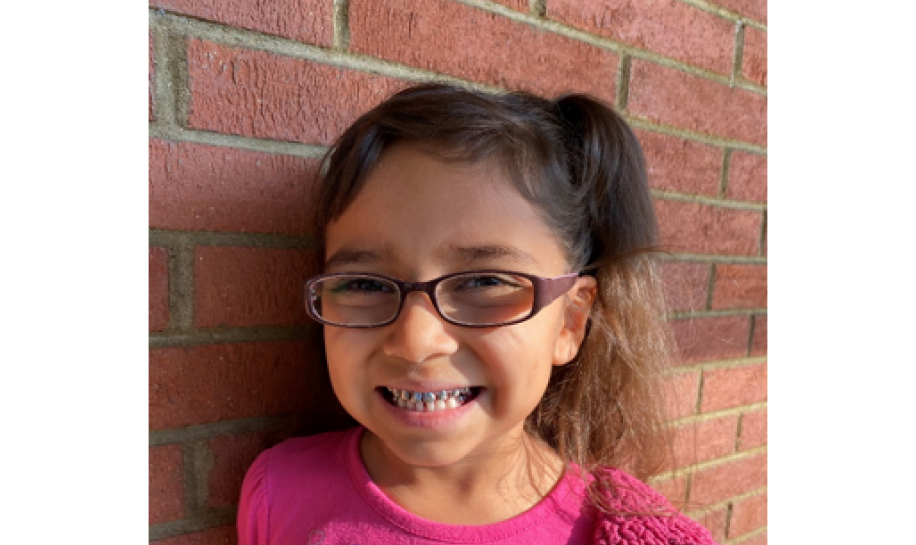 "I like my glasses because they are my favorite color and they help me see."
-Krystal Martinez (Grade K)
"When money is tight and [services] are far away, sometimes eyecare gets left behind. Receiving the Zenni scholarship has been a great opportunity to give me more credibility to provide vision screenings. The vouchers have also provided me the chance to give children the glasses that they need."
-Kelli Walker, Rural Community School Nurse
"By having this partnership, the children can receive the glasses that they need. After going through the certification program, I saw the necessity of getting young children screened."
-Renee Lehman, Native American Reservation School Nurse
Please join us in supporting Prevent Blindness in its sight saving mission.
Learn More about the Zenni Scholarship
Further Reading:
Mural and Vision Screenings at Boys and Girls Club Silicon Valley
Zenni Hosts Back-to-School Vision Screening with Community Goods