Unveiling the Rave Reviews: Zenni's VR Prescription Inserts for Meta Quest 3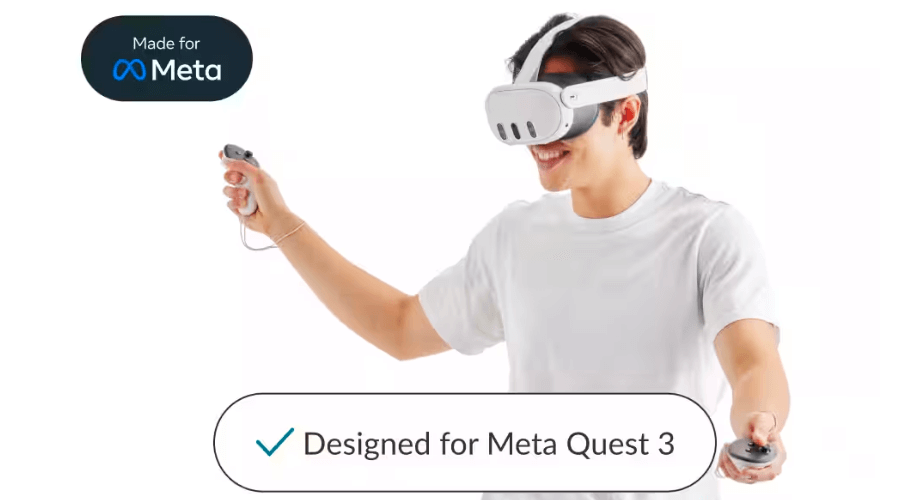 In the world of virtual reality (VR), clarity, comfort, and immersion are paramount. For prescription glasses wearers, achieving the perfect VR experience can be a challenge, as glasses under a headset can be cumbersome and compromise the immersive feel. Fortunately, Zenni's Prescription VR Inserts for Meta Quest 3 have taken the VR community by storm, earning a stellar reputation for their quality and functionality. In this blog post, we'll explore the five-star reviews from thrilled customers who have discovered a game-changing solution to enhance their VR adventures.
The Reviews Are In
VR enthusiasts across the globe have been raving about Zenni's VR Prescription Lens Inserts. Let's take a look at what makes these inserts stand out:
"★★★★★ Works perfectly" – by Greg
Image from Greg
Just got my Quest 3 lens inserts and I love them. Work great and install in seconds. It was kind of strange, when I held them up to your eye they didn't look like they were correcting appropriately, but I clicked them into my Quest 3, put it on, and bam, crystal clear text. Guess there's some lens interplay optical magic I don't understand. Anyway it's fantastic being able to pop my Quest on with no glasses and have everything be clear. Must have purchase, zero regrets. -Greg
"★★★★★ Makes a HUGE difference!" – by Chibadiba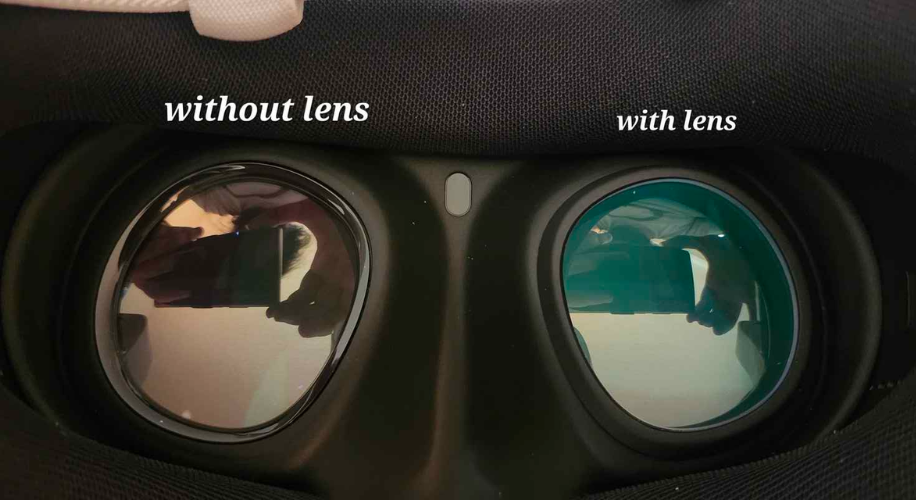 Image from Chibadiba
When using the quest 3 with my glasses it was very uncomfortable and would leave large marks on my face and cause the lenses to get smudges on them when putting on the headset making my vision blurred so these lenses were a must have. The view I get is better and more clear than using my normal glasses and are very easy to install. Taking them out is a little harder than putting them in, but not that hard.. The quality of the lenses are also very nice and don't feel cheap in any way. I'd definitely recommend these to anyone that needs to wear their glasses while using the quest 3. -Chibadiba
If you're ready to step into the world of immersive, comfortable, and crystal-clear VR experiences, don't hesitate to visit Zenni's VR Lens Insert page. Join the ranks of satisfied customers who have discovered the joy of VR gaming without glasses, and unlock a new level of visual perfection. Your prescription for superior VR adventures is just a click away.
Dr. Sophia Moh, OD is an optometrist located in Bay Area, California. She completed her undergraduate studies at UC San Diego and earned her doctorate at UC Berkeley School of Optometry. She has experience in a variety of eye care settings including primary care optometry, general ophthalmology, community health clinic, and Veterans Affairs. Her mission is to help the world see better by developing high-quality, affordable eyewear for everyone. She is also a certified American Board Optician (ABO) and provides training and lectures on optical education topics.