Zenni's Prescription VR Lens Inserts for Meta Quest 3 Shine in MyNavi Review
Image Source: MyNavi
Hello, tech-savvy people who love eyewear! We have some exciting news to share. Zenni has created prescription lenses for the Meta Quest 3 VR headset. They were recently reviewed by Atsushi Yamamoto on Japan's MyNavi News. If you love virtual reality and need prescription glasses, this is great for you! Let's look at the important parts of the review.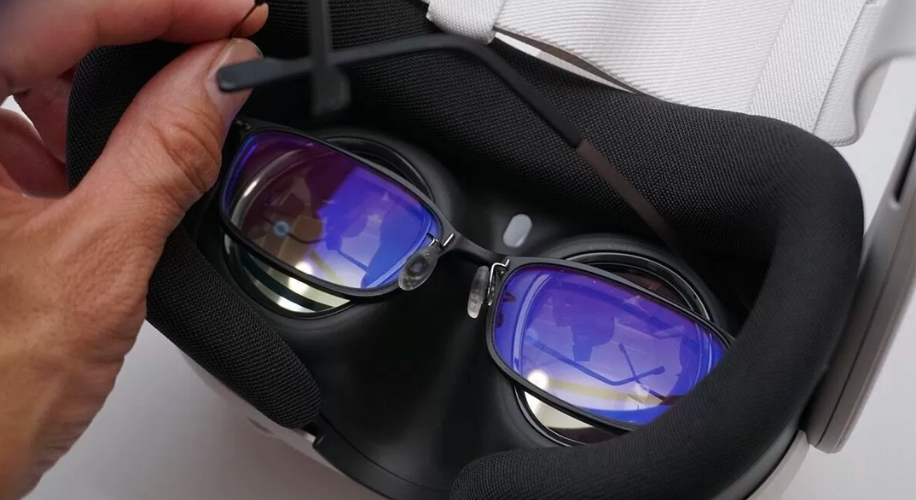 Image Source: MyNavi
Virtual reality lets us have exciting adventures and be creative. But if you wear glasses, using a VR headset can be difficult. Zenni Optical has solved this problem with prescription lens inserts for VR headsets. It's a game-changer!
Here's a closer look at the key takeaways from the MyNavi review:
Unparalleled Visual Clarity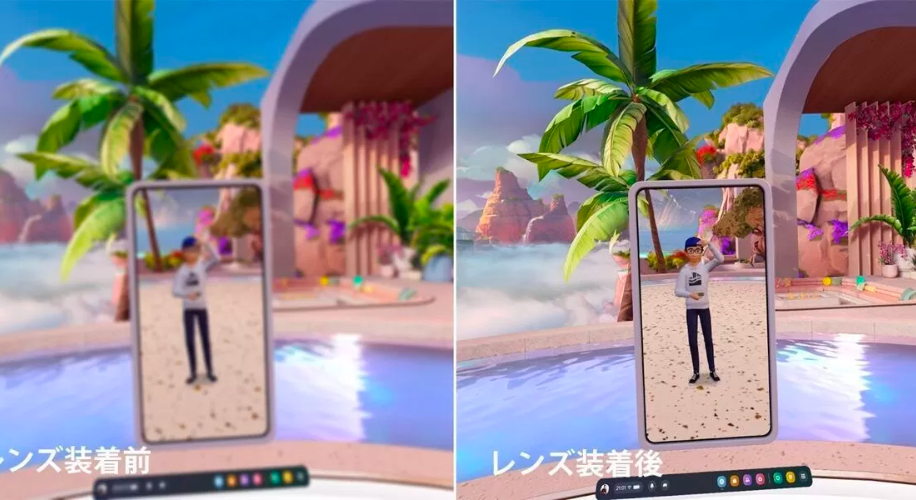 Left side shows blurry VR view without lens insert, Right side shows clear view with prescription lens insert. Image Source: MyNavi
The review prominently showcases how Zenni's prescription VR lens inserts transform your VR experience by providing crystal-clear visual acuity. These custom-made lenses are designed to fit seamlessly into your Meta Quest 3 headset, eliminating the need for glasses within the headset. The result? A remarkably immersive and enhanced gaming experience that every prescription eyeglass wearer dreams of.
Comfort Redefined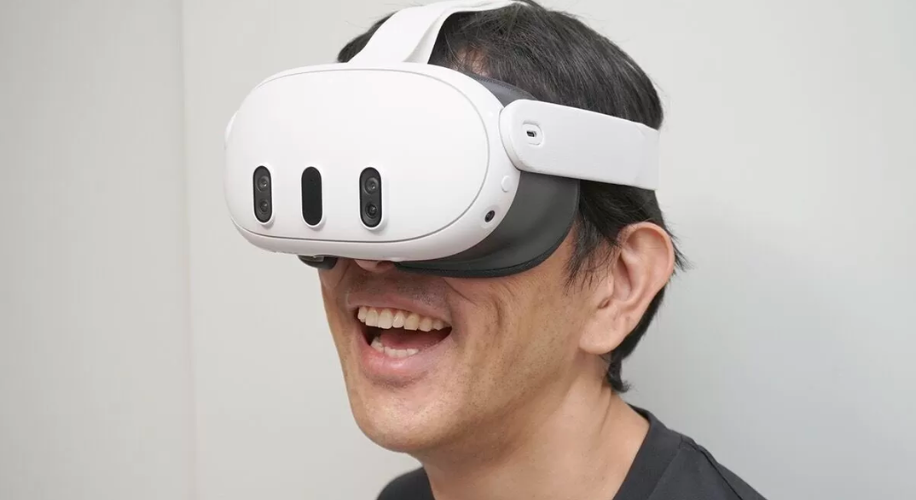 Image Source: MyNavi
One of the critical elements of the review was the sheer comfort these VR lens inserts offer. Wearing glasses inside a VR headset can be awkward and distracting, but Zenni's inserts are tailored for a perfect fit. The result is a snug, comfortable feel even during extended VR gaming sessions. Moreover, this custom fit reduces light leakage, maintaining your immersion in the virtual world.
Effortless Installation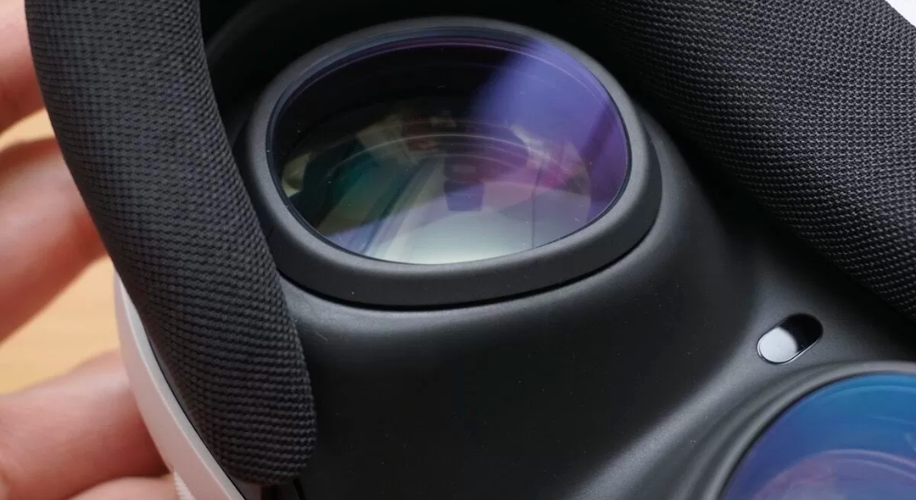 Image Source: MyNavi
The review commends the straightforward installation process of Zenni's prescription VR lens inserts. It's as easy as following a set of user-friendly instructions – no tools, no fuss. The concept is simple: "pop and play." This accessibility ensures that users of all backgrounds can enhance their VR experience hassle-free.
Budget-Friendly Brilliance
Compared to the cost of purchasing a dedicated pair of prescription VR lenses from other companies, Zenni's inserts offer an economical alternative without compromising quality, priced at $49.99. This means you can take your VR experience to the next level without breaking the bank.
Fully Customized for You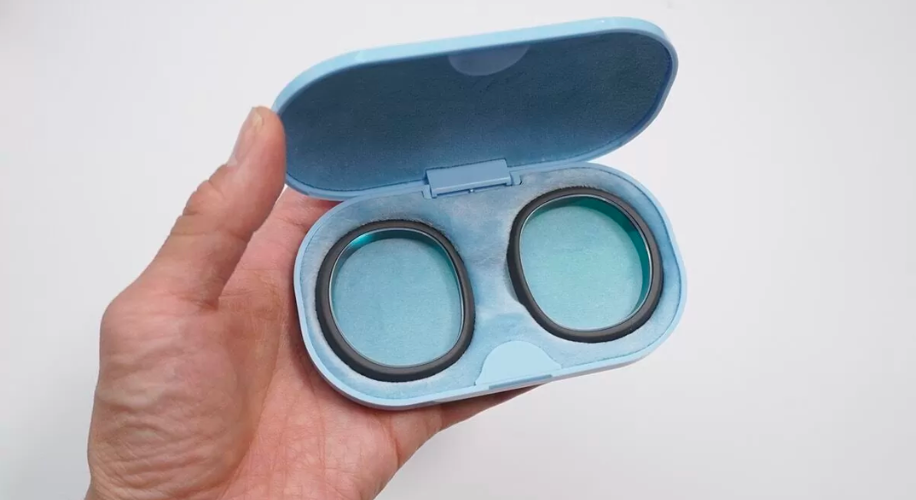 Image Source: MyNavi
What sets Zenni Optical apart is its commitment to customization. The review highlights that these VR lens inserts can be tailored to suit your unique prescription needs, whether you're nearsighted, farsighted, or have astigmatism. We're all different, and Zenni's VR lens inserts are designed to cater to your specific vision requirements.
In short, the MyNavi review says that Zenni's prescription VR lens inserts are a must-have for VR enthusiasts who wear glasses. They provide a great experience with clear vision, comfort, and easy installation. They are also affordable and customizable. With Zenni, you can enjoy virtual reality without any problems with your vision. If you want to improve your VR game, try our prescription VR lens inserts for the Meta Quest 3. You can explore virtual worlds confidently with Zenni Optical. Your VR adventure is waiting, and Zenni will make it a clear reality!
Dr. Sophia Moh, OD is an optometrist located in Bay Area, California. She completed her undergraduate studies at UC San Diego and earned her doctorate at UC Berkeley School of Optometry. She has experience in a variety of eye care settings including primary care optometry, general ophthalmology, community health clinic, and Veterans Affairs. Her mission is to help the world see better by developing high-quality, affordable eyewear for everyone. She is also a certified American Board Optician (ABO) and provides training and lectures on optical education topics.