A Review of the Best Online Prescription Glasses
In today's world, finding the perfect pair of prescription glasses that match your style, offer excellent quality, and fit your budget has never been easier. We understand the importance of making the right choice when it comes to your eyewear, so we're here to guide you through your options. In this article, we'll review some of the best online prescription glasses, focusing on style, quality, and affordability.
Classic Styles with a Twist
Classic eyewear never goes out of style. Whether you prefer round glasses for men or women's reading glasses, you can't go wrong with a timeless design. However, a slight twist on these classic designs can make your glasses stand out.
Cool glasses frames – These are not your average frames. They bring a unique twist to classic styles, with intricate designs and unusual shapes.
Rectangle sunglasses – The rectangular shape is a classic, and these glasses add a modern touch with sleek lines and contemporary colors.
Square sunglasses – Square sunglasses can be both trendy and timeless, and they are great for complementing a round or oval face.
Elegant and Premium
If you're looking for something a bit higher-end, there are plenty of options in the online glasses market. From designer frames to premium materials, these glasses are worth the investment.
Designer Sunglasses – These glasses offer premium materials, expert craftsmanship, and high-end style. They're a great way to make a fashion statement.
Thin frame glasses – These glasses offer a sleek and sophisticated look. They're also lightweight, making them comfortable for everyday wear.
Black and Gold Glasses – These glasses offer a touch of luxury and elegance with their color combination. The gold accents add a hint of glamor to any outfit.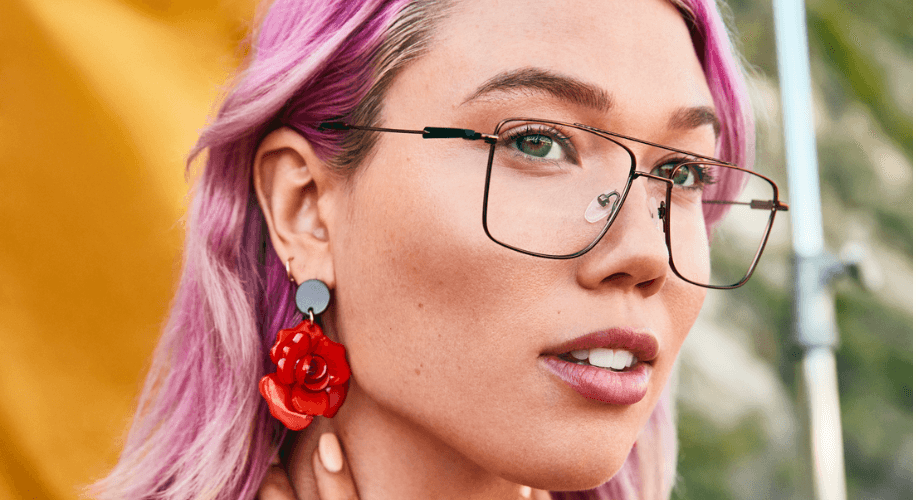 Affordable and High Quality
Buying eyewear shouldn't break your bank. Many online retailers offer high-quality glasses at affordable prices. These glasses combine style, quality, and affordability, making them a great choice for budget-conscious shoppers.
Cheap prescription sunglasses – These sunglasses are not only affordable but also offer high-quality lenses and stylish frames. They offer an excellent value for your money.
Best online prescription glasses – These glasses are highly rated by customers for their quality, style, and affordability. They're a great solution for those who need prescription lenses without the hefty price tag.
Clear frame glasses – These glasses are a budget-friendly and stylish option. They're versatile and can match any outfit, making them a great addition to any eyewear collection.
Choosing the right prescription glasses online doesn't have to be a daunting task. Whether you're after classic styles, premium luxury, or affordable quality, there's a pair that's perfect for you. Explore the options, consider your preferences, and find your ideal eyewear. Your vision, style, and budget are all within reach.