Stay Active and Protected with Zenni's Winter Sport Sunglasses
Image from Oziel Gomez 
When winter arrives, it's time to embrace the snowy wonderland and enjoy various outdoor activities. Whether you're hitting the slopes, snowshoeing, or simply taking a walk in a winter wonderland, protecting your eyes from the bright, reflective snow is essential. Zenni has you covered with our winter sport sunglasses, designed to keep your eyes safe and stylish during the cold season. Here's a closer look at two of our top picks and why wearing sunglasses in the snow is crucial.
Polarized Shield Sunglasses
For those engaging in sporting activities in the winter sun, our shield style aviator sunglasses are the perfect choice. These sunglasses provide full coverage, shielding your eyes from the sun's rays while keeping you in style. These glasses also come with removable prescription lenses inside. What sets these sunglasses apart are the multiple color options available, allowing you to express your personal style. Whether you prefer classic black, vibrant blue, energetic orange, pretty pink, or bold red, there's a shade to match your winter wardrobe and activities.
Explore our shield style aviator sunglasses here
Zero Fear from the Kittles x Zenni Collection
If you're looking for a versatile frame for athleisure wear, our Zero Fear sunglasses from the Kittles x Zenni Collection have you covered. Crafted from lightweight TR90 plastic, these sporty matte frames offer a sleek design and slip-resistant temple arms for added comfort and security. This frame is perfect for a winter hike. The key to protecting your eyes in snowy environments is polarized lenses, which help reduce glare from the bright, reflective surfaces. When paired with the Zero Fear frame, you'll experience a clarity and sharpness that enhances your overall winter sports experience. Say goodbye to squinting and discomfort and hello to a clearer, more enjoyable winter adventure.
Check out Zero Fear from the Kittles x Zenni Collection
Why Sunglasses are Essential in the Snow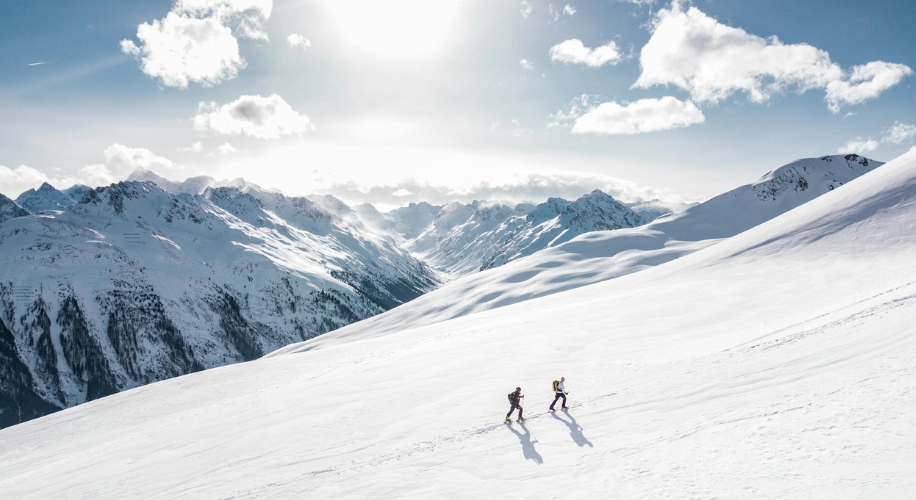 Image from Flo Maderebner
Protect your eyes this winter with Zenni's winter sport sunglasses. The snowy landscape can amplify UV rays and cause snow blindness, leading to temporary vision loss and discomfort. Our polarized lenses reduce glare and eye strain, making them a must-have for winter sports and snowy environments. Whether you opt for our fashionable shield style aviator sunglasses or the athleisure-ready Zero Fear frame with polarized lenses, ensure your eyes stay safe and enjoy winter to the fullest with Zenni Optical.

Dr. Sophia Moh, OD, is an optometrist based in the Bay Area, California. She holds a doctorate from UC Berkeley School of Optometry and has worked in various eye care settings, including primary care optometry, general ophthalmology, community health clinics, and Veterans Affairs. Dr. Moh is dedicated to improving global vision health by making high-quality, affordable eyewear accessible to all. She is also a certified American Board Optician (ABO) and actively contributes to optical education through training and lectures.