Zenni's Holiday Shopping Guide: Non-Prescription Sunglasses
The holiday season is upon us, and it's the perfect time to treat yourself or your loved ones to a stylish pair of non-prescription sunglasses from Zenni Optical. Whether you're headed to a sunny getaway or just looking to make a fashion statement, we've got you covered. Here are our top picks and newest arrivals, perfect for this holiday season.
Sunglasses for the Sporty One
If you're an adventure seeker or a sports enthusiast, you'll love our oversized aviator sunglasses. Crafted from flexible TR90 plastic, these sporty frames are not only durable but also lightweight. The slim and aerodynamic temple arms provide a sleek look, while slip-resistant temple tips and nose bridge ensure a secure fit, making them ideal for jet skiing, music festivals, and more. Get ready to turn heads with this sporty-chic style.
Explore these trendy sunglasses here
Sunglasses for the Trendy One
For those who love staying ahead of fashion trends, our bold white sunglasses are the perfect choice. Made from hand-polished acetate, these sunglasses feature a minimalist shape that makes a powerful style statement. The wider temple arms add a touch of luxury to your look, ensuring you stand out in any crowd. Embrace modernity with a dash of classic elegance by choosing these trendy sunglasses.
Explore these trendy sunglasses here
Sunglasses for the Y2K Trend Lover
If you're all about embracing the Y2K trend, we have just the sunglasses for you. Crafted from glossy TR90 plastic, these sleek and aerodynamic sunglasses are ready for action. The lightweight frame features a wraparound style and wide temple arms, making them versatile enough to accompany you to the beach, a music festival, or even the race track. With these shades, you're sure to capture the essence of the Y2K era.
Discover the Y2K-inspired sunglasses here
Sunglasses for the Barbiecore Fan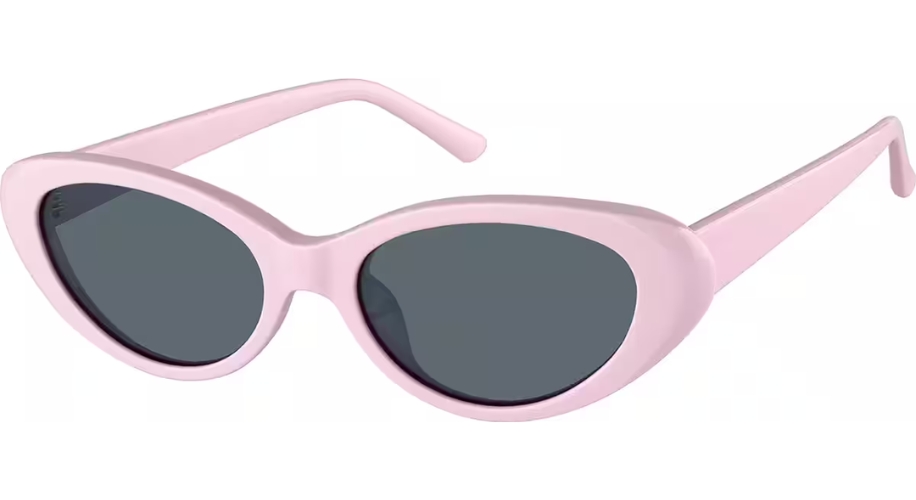 For those who adore the Barbiecore aesthetic, we've got something special for you. Our bold cat-eye sunglasses, made from hand-polished acetate, offer a minimalist shape with maximum impact. The wider temple arms complete this luxurious look, making them the perfect accessory for your Barbiecore-inspired outfits. Embrace the spirit of bold fashion with these chic sunglasses.
Don't miss out on these Barbiecore-inspired sunglasses
This holiday season, elevate your style with non-prescription sunglasses from Zenni Optical. With a wide range of designs, materials, and styles to choose from, you can find the perfect pair to express your unique personality. Whether you're into sports, staying trendy, rocking the Y2K vibe, or embracing the Barbiecore trend, we've got the ideal sunglasses to complement your holiday look. Get ready to shine and make a fashion statement as you celebrate this festive season with Zenni.

Dr. Sophia Moh, OD, is an optometrist based in the Bay Area, California. She holds a doctorate from UC Berkeley School of Optometry and has worked in various eye care settings, including primary care optometry, general ophthalmology, community health clinics, and Veterans Affairs. Dr. Moh is dedicated to improving global vision health by making high-quality, affordable eyewear accessible to all. She is also a certified American Board Optician (ABO) and actively contributes to optical education through training and lectures.