Blue Light Glasses
Protect your eyes by adding Blokz® blue-light-blocking lenses to any frame, starting at $16.95.
The Blokz® Difference
Not all blue light glasses are created equal.
Unlike other blue light lenses, Blokz® features an advanced blue-light-blocking polymer that is incorporated directly into the lens, so it won't scratch off or wear away.
Blokz®
Blokz® Plus
Blokz® Plus Anti-Fatigue
Blocks high-energy visible blue light and 100% of UV rays

Extra blue light protection from digital devices
—
Anti-fatigue lens technology featuring added magnification power to relieve eye strain
——
Anti-reflective coating: reduces glare and improves (visual) clarity

Available for progressive prescriptions
—
May help to improve sleep quality

Shop All Frames
There's a Blokz® for That
Our suite of affordable Blokz® lenses makes it easy to protect your eyes indoors and out.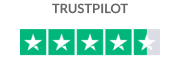 "The Blokz technology is a must. I don't get the headaches and eye strain like I did before."
Judy Robinett
"Another pair of great glasses. Good fit and clarity. Blokz lenses are a must for me."
Renee O'Brien
"My 11yr old gamer just received the Blokz glasses and LOVES them. So stylish, comfy and absolutely blocks the blue light. THANKS AGAIN ZENNI!!!!"
John Duplechain
"Love my purchase. Working from home during the pandemic required more computer screen time and it was killing my eyes. My eyes were fatigued at the end of the day. I bought a pair with Blokz and I absolutely love them."
Janet
"I spend many hours a day in front of monitors and under florescent lights...I purchased Blokz lenses. I immediately noticed my eyes feeling less tired and strained. I was so impressed, I ordered a second pair. These lenses have worked for me beyond what I ever expected."
Billy Rich
"I really like my Blokz blue light glasses. They feel comfortable, and they've helped me with my "screen" headaches since I primarily work in front of a computer."
OFER
Blokz® FAQ
Can I wear Blokz® all day?

Yes, Blokz® can be worn all day for maximum blue light protection. We offer a variety of lenses to cater to your specific activities, so whether you're outside in the sun or hard at work at your desk, there's a Blokz® for that.
Can I order Blokz® with my progressives or multifocal prescription?

All Blokz® lenses are available for your progressive prescription. The original Blokz lens is now available for bifocals.
Are Blokz® and computer glasses the same?

Yes and no. Blokz® are blue-light blocking lenses that are designed for all-day wear and protection from blue light. Whether you're a heavy computer user or not, Blokz® can be worn like regular glasses to protect your eyes from harmful blue light emitted from any digital device, as well as artificial fluorescent and LED light exposure. Blokz® Plus and Blokz® Plus Anti-Fatigue provide extra protection and symptom relief from heavy screen use, so they are great options for computer work or gaming.