Clear Vision for a Happy Holiday Season: Tips from Zenni Customers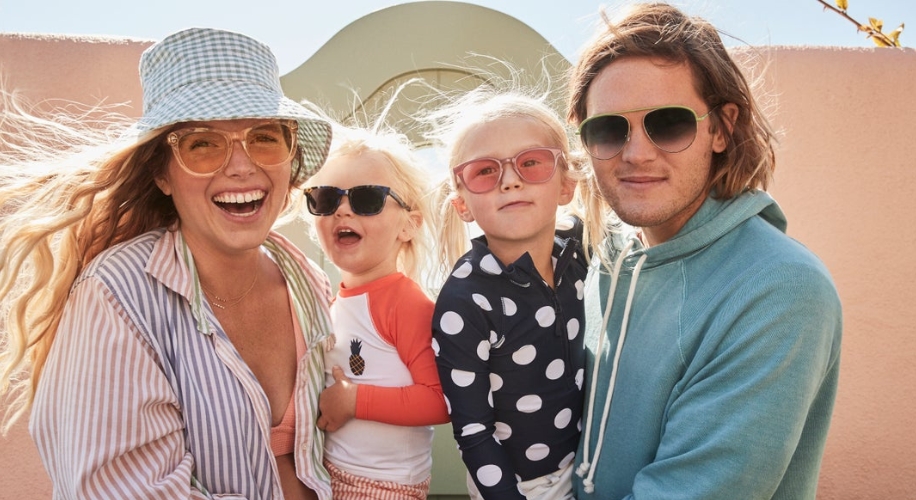 As we embrace the season of giving thanks, Zenni Optical extends our gratitude to our incredible community. The holiday season is a time for joy, laughter, and creating lasting memories with loved ones. At Zenni, we understand the importance of seeing the world clearly, especially during this magical time of year. To make your holidays even brighter, we reached out to our wonderful customers for their tried-and-true tips on enjoying a happy and stress-free holiday season, with a touch of Thanksgiving flair. From thoughtful gift-giving strategies to time-saving baking hacks, let's dive into the wisdom shared by our Zenni community.
Stock Up for Savings
Ashley, one of our savvy Zenni customers, emphasizes the importance of planning ahead by taking advantage of clearance sales throughout the year. "I like to buy items on clearance all through the year… I have a stockpile of gifts, and that makes my holidays easier," she shares. Like a bountiful Thanksgiving feast, Ashley's approach allows you to gather an abundance of gifts, creating a sense of abundance and gratitude during the holiday season.
Get Creative with Gifts
Jess, another Zenni enthusiast, encourages everyone to embrace creativity when it comes to gift-giving. "Doing a lot of baking or crafts is also fun and can double as gifts. It's important to remember that gifts can be anything—time, experiences, learning. Holidays are about love, not things," Jess wisely advises. This Thanksgiving, consider giving thanks through homemade treats or personalized crafts that showcase your creativity and thoughtfulness.
Plan Ahead for Stress-Free Celebrations
Brittany, a Zenni customer with a passion for efficiency, shares a practical tip for a stress-free holiday season. "To save time on baking cookies, make dough ahead of time, freeze if need be, and just focus on the baking! It's way less stressful," she recommends. As the leaves fall and the temperature drops, Brittany's approach brings the warmth of preparation to your holiday celebrations. This Thanksgiving, plan your festivities with the same care you put into a delicious turkey dinner, ensuring a seamless and enjoyable experience.
As we gather around the table to give thanks, Zenni Optical wants to express our gratitude to all our customers for being part of our community. We hope these valuable tips from our fellow Zenni enthusiasts help you create a holiday season filled with joy, love, and clear vision.
And speaking of clear vision, don't forget to check out our Black Friday Deals—feast your eyes on your favorite glasses with these sweet discounts:
For US Customers: 25% off orders $80+ and 30% off orders $135+. Use promo code BF23

For Canadian Customers: 25% off orders CAD 110+ and 30% off orders CAD 160+. Use promo code BFCA23
Wishing you a Thanksgiving filled with gratitude and a visually stunning holiday season from all of us at Zenni Optical!

Dr. Sophia Moh, OD, is an optometrist based in the Bay Area, California. She holds a doctorate from UC Berkeley School of Optometry and has worked in various eye care settings, including primary care optometry, general ophthalmology, community health clinics, and Veterans Affairs. Dr. Moh is dedicated to improving global vision health by making high-quality, affordable eyewear accessible to all. She is also a certified American Board Optician (ABO) and actively contributes to optical education through training and lectures.