EDC Outfits, Sunglasses, and Celebrity Style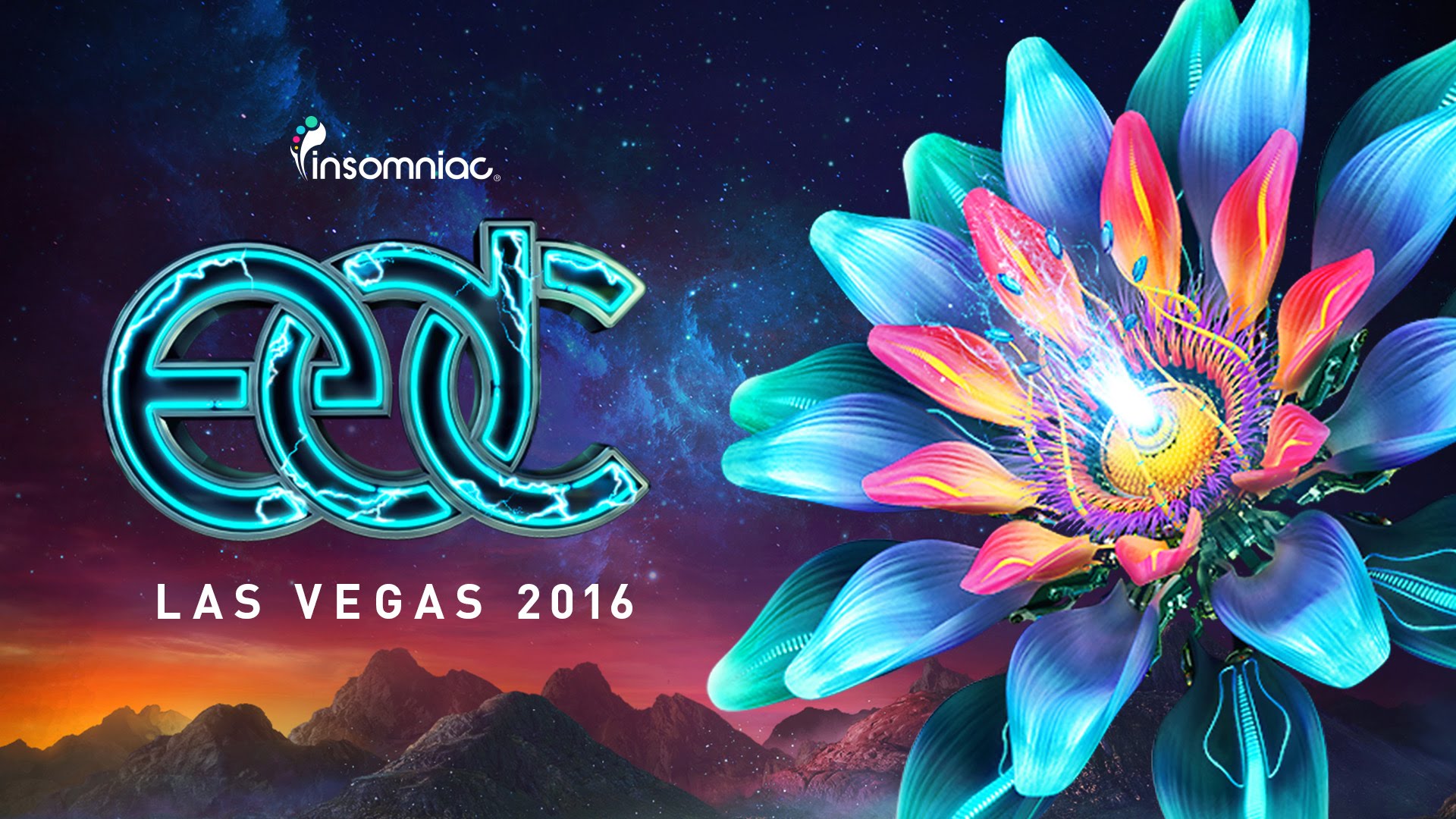 Music and fashion lovers, we're back with Zenni's festival fashion blog! In our latest installment, we're heading to Sin City for Electric Daisy Carnival (EDC). This three-day electronic dance music (EDM) extravaganza takes place every June at the Las Vegas Motor Speedway. Each year, hundreds of thousands of EDM fans, ravers, and revelers, from around the world, make their way to Las Vegas to partake in the over-the-top festivities. Crazy pyrotechnics, carnival rides, art installations, electrifying performances, and of course the outrageous costumes make EDC one of the biggest music festivals of the year.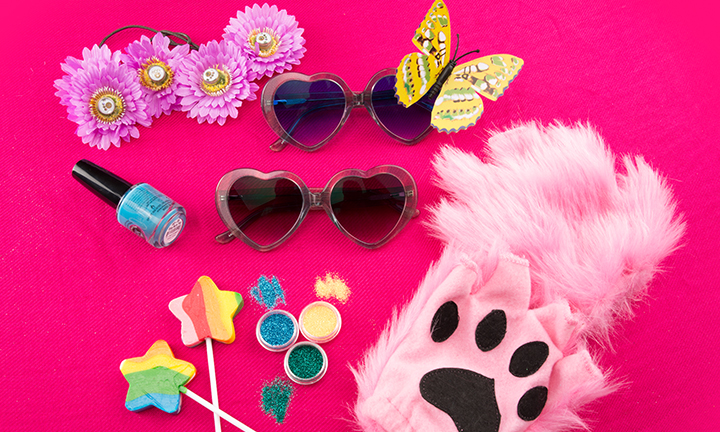 Spread the love at EDC with translucent heart-shaped glasses.
This year marks EDC's 20th anniversary. The all-star DJ lineup features the likes of Calvin Harris, Kaskade, Martin Garrix, Tiësto, Zedd, Avicii, Armin Van Buuren, Afrojack, and Steve Aoki. Leading up to the festival is an entire week of non-stop partying aptly called EDC week. Get ready for 7 full days of pool parties, nightclub events, special DJ performances, and all-night dance madness along the Las Vegas strip.
Whether you're heading to EDC or attending a music festival later this year, one thing is for sure, you're going to need a dope pair of shades to stay cool all summer long! Inspired by Zenni's festival eyewear collection, we've picked our favorite EDM glasses to keep you looking electric under the desert sky.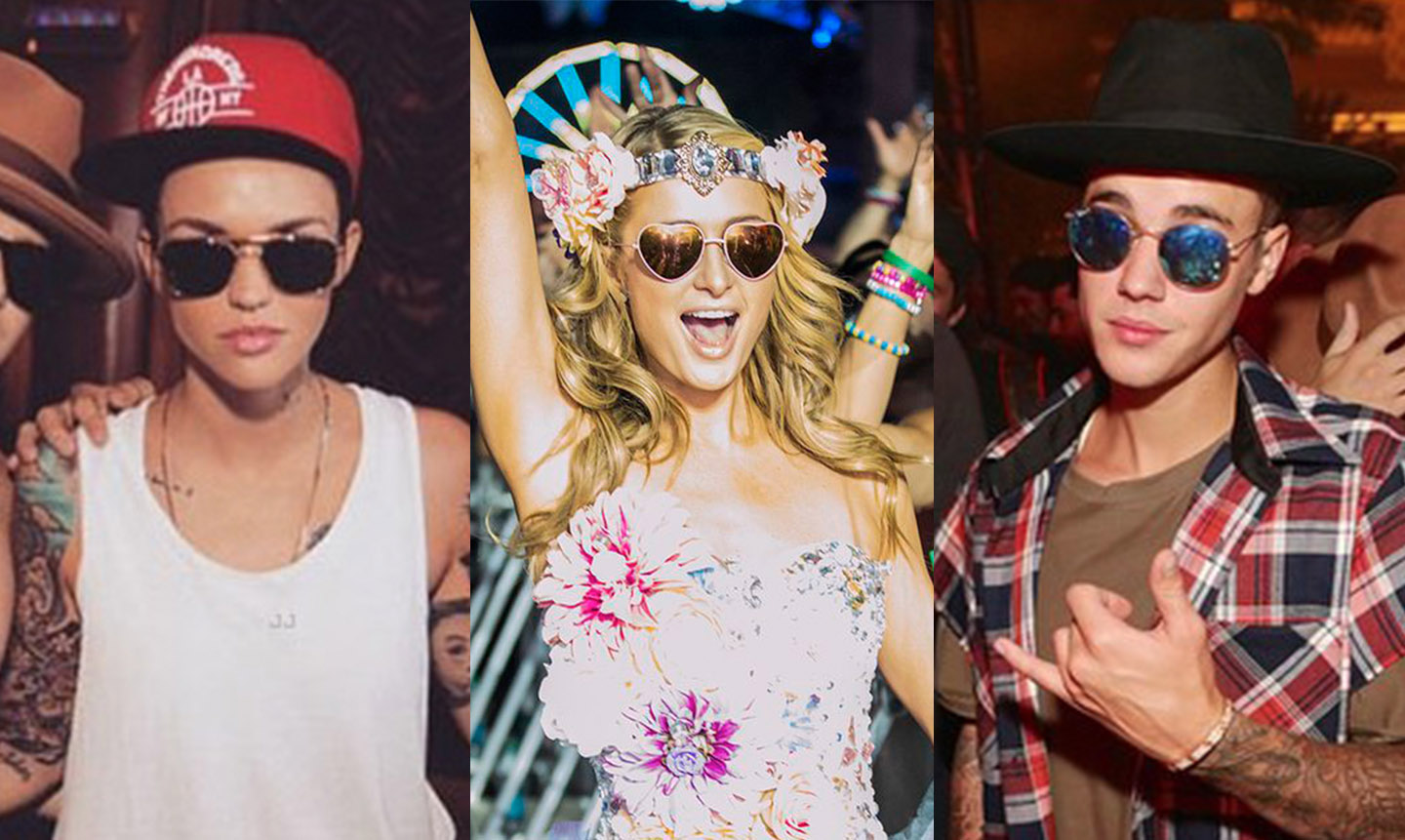 Aussie actress and DJ Ruby Rose, Paris Hilton, and Justin Bieber show off their EDC outfits and sunglasses in Las Vegas.
Image credit: Just Jared, Electric Laundry, EDM Chicago
WOMEN
EDC clothing, outfits, and fashion is all about self expression and personal style. From LED-lit ensembles and kandi jewelry to fluffy leg warmers and decorative bra tops, we can't get enough of the vibrant, beautiful creations that make EDC costumes both unique and interesting. And it's not just festivals where these looks have made a statement.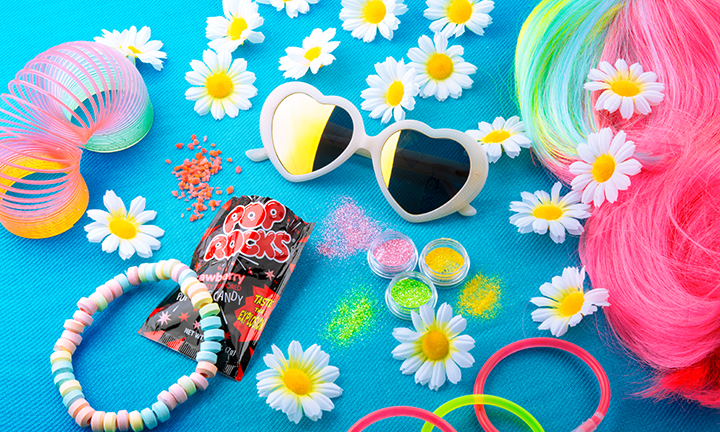 Be sure to incorporate vibrant colors into your EDC outfits this year!
It's undeniable that EDM festival clothing and rave culture have impacted mainstream fashion. Influences have been seen on fashion runways such as designer Jeremy Scott's 2015 NYFW show as well as with the young Hollywood set. Celebrities, especially those known to push artistic and creative boundaries, have taken to rave-inspired clothing like kandi jewelry and neon fluffies. Fun fact: 'kandi' is a term for bracelets and necklaces made out of colorful, plastic pony beads that ravers trade and collect at festivals. Talk about a fashion statement!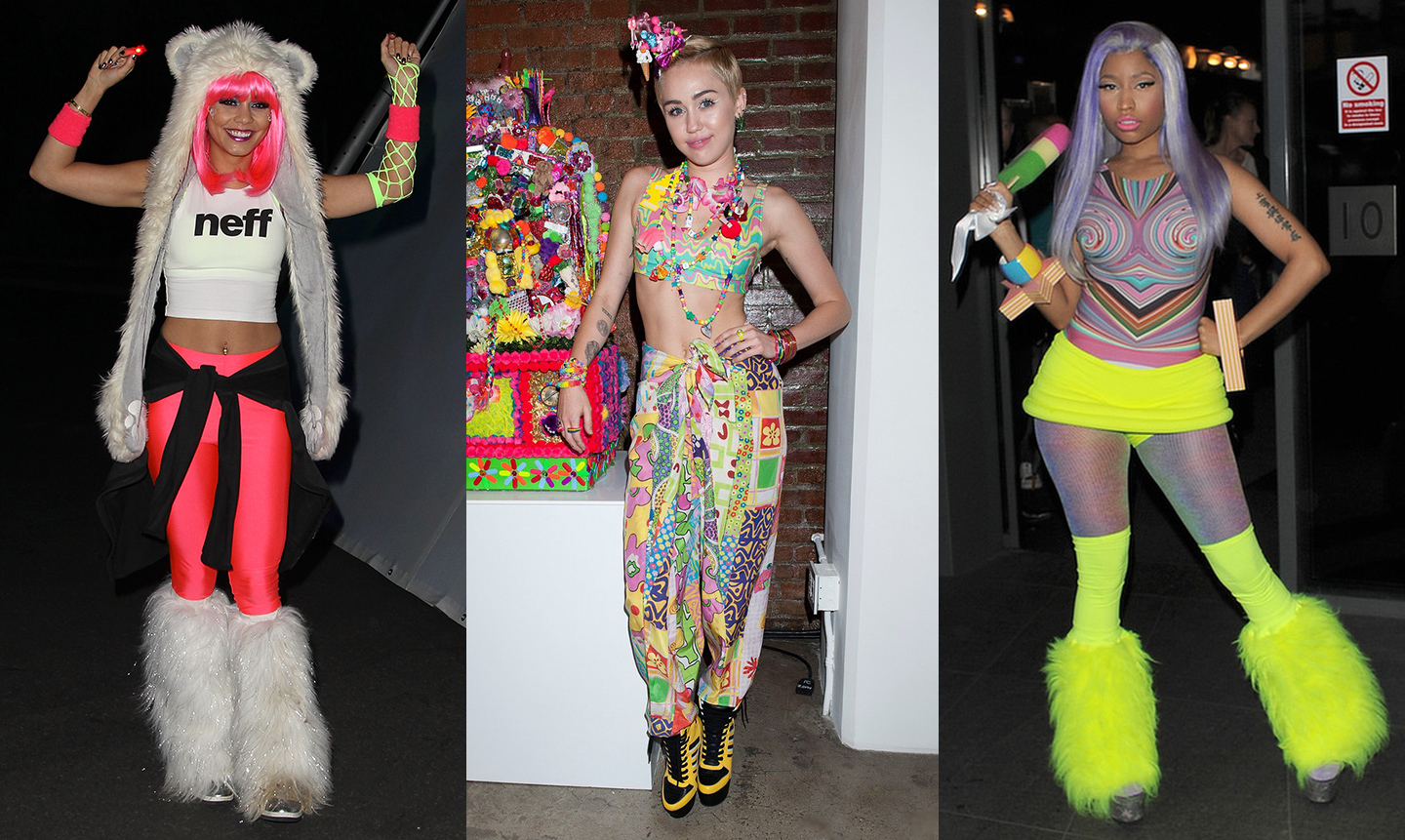 Celebrities Vanessa Hudgens, Miley Cyrus, and Nicki Minaj have embraced EDC fashion trends into their wardrobes at various events.
Image credit: Celeb Buzz, Just Jared, Style Blazer
TRANSLUCENT
One of the year's hottest trends in eyewear are translucent sunglasses. At Zenni, we have a variety of clear frames available in chic styles and color transparencies (aren't we lucky?!). So how does this trend translate to EDC fashion? We've injected a dose of color on color to make this look festival-worthy.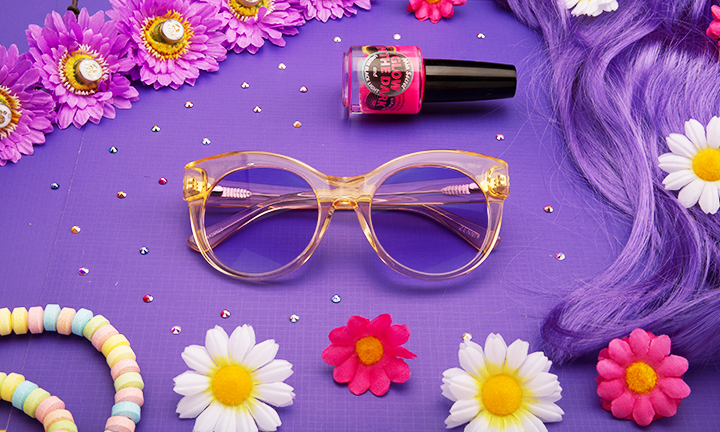 Translucent cat-eye glasses with lavender lenses are perfect for completing your EDM look.
By choosing a dramatic cat-eye frame in a bright yellow acetate and pairing it with an unlikely lavender lens, you've got a head-turning accessory that will make any EDC outfit pop. Fashion insider tip: these sweet sunnies look amazing with a lilac-hued wig. Zenni tested and approved!
TRY: An oversized cat-eye silhouette gets a rave makeover with the addition of a purple gradient lens.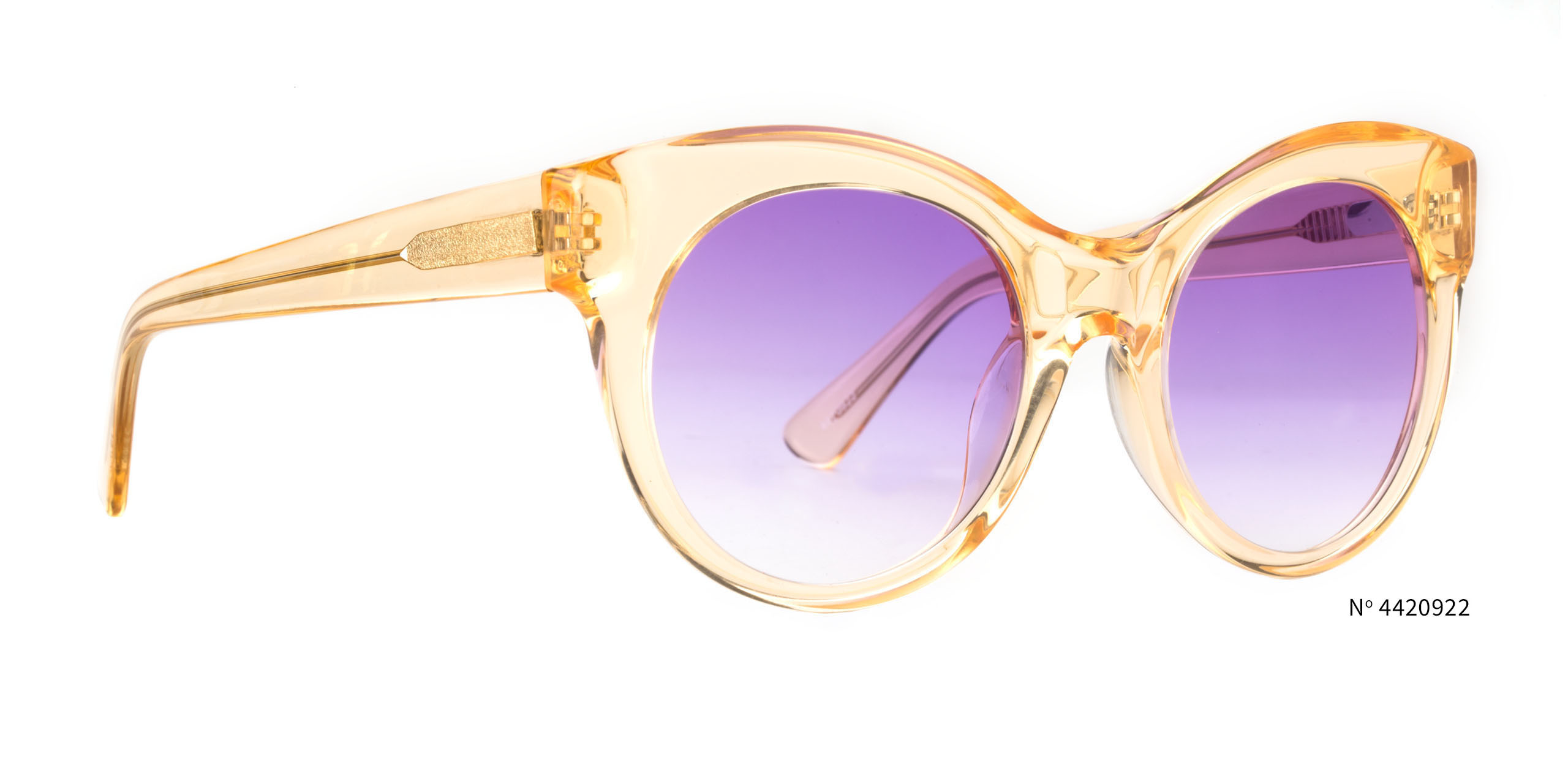 HEART SHAPED
Just in time for summer, we've taken our signature heart-shaped festival frames and come up with a brand new, fresh and fabulous, two-tone color pattern. The pink and blue pattern, made of translucent acetate, is simply irresistible. Not only will you want to show them off with your EDC outfit, you'll be wearing them all year long!
TRY: Retro sunglasses featuring a sky blue gradient lens are perfect for warm summer days and EDC pool parties.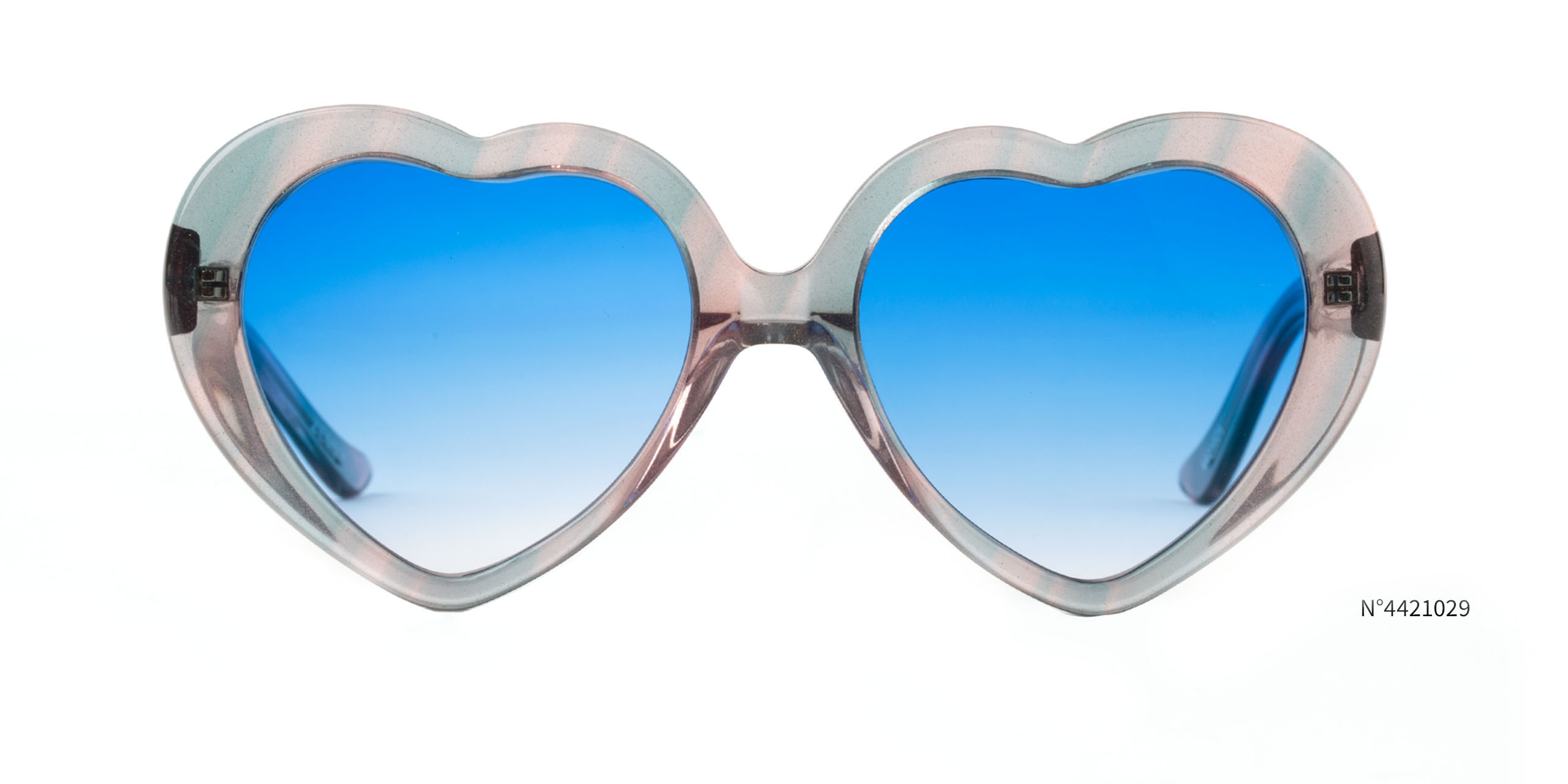 OR: Two-toned acetate frames are sweeter than rave kandi. Our super flirty, heart-shaped festival sunnies look fantastic paired with a floral crown or colorful wig.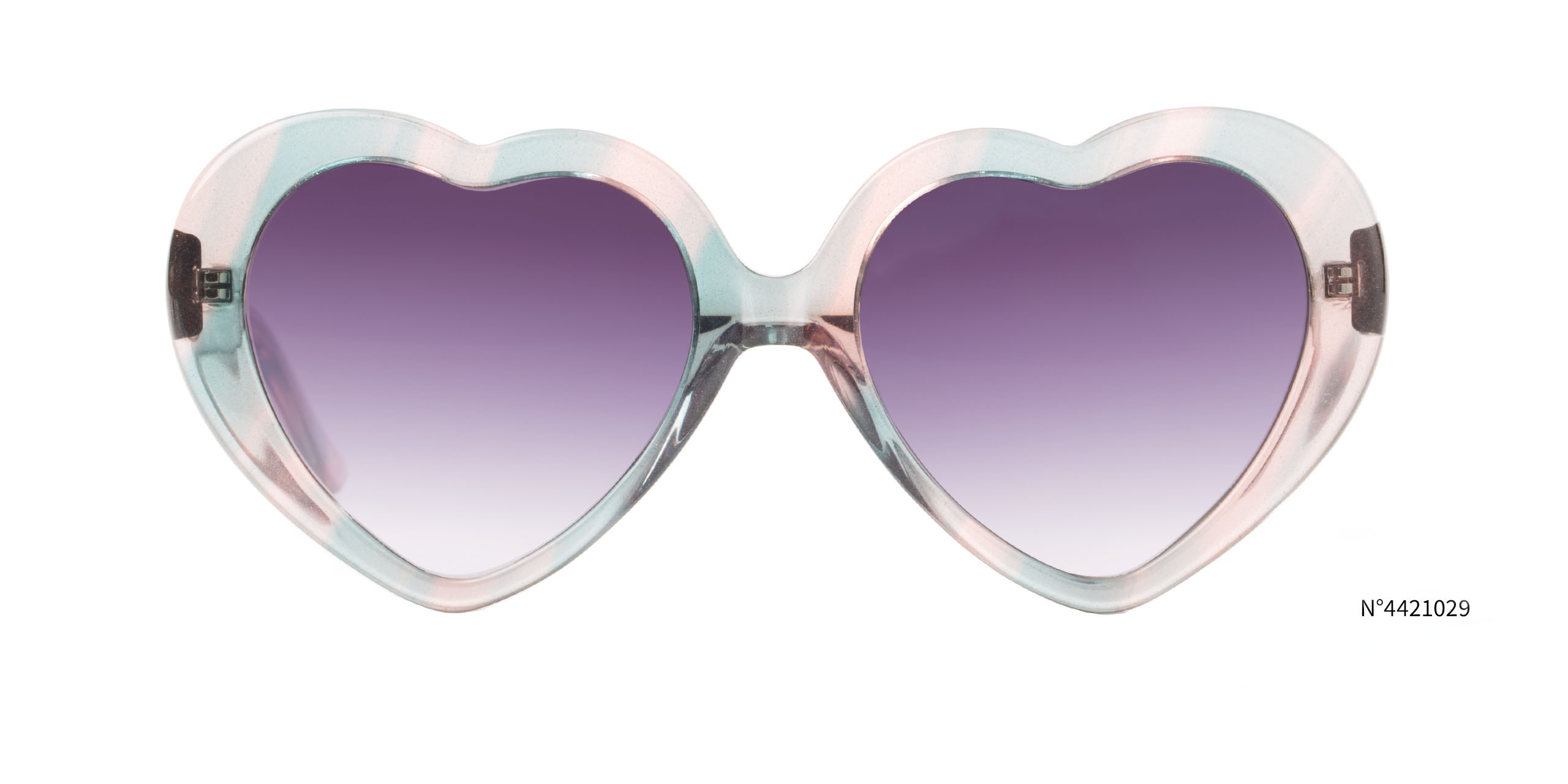 RETRO + DIY
A huge element of EDC fashion and style is the DIY movement. EDM fans, ravers, and festival goers create elaborate one-of-a-kind EDC costumes and accessories using their imagination and innovation. Our '50s-style, heart-shaped frames in a neutral, cream color make a great choice for DIY flower sunglasses. Decorate them with craft items like plastic daisies, fabric rosettes, and rhinestones to stand out from the crowd at EDC.
TRY: Vintage-inspired, heart-shaped frames are the perfect blank canvas for your creative vision. If DIY isn't your thing, not to worry. You'll still shine behind their reflective, gold mirrored lens!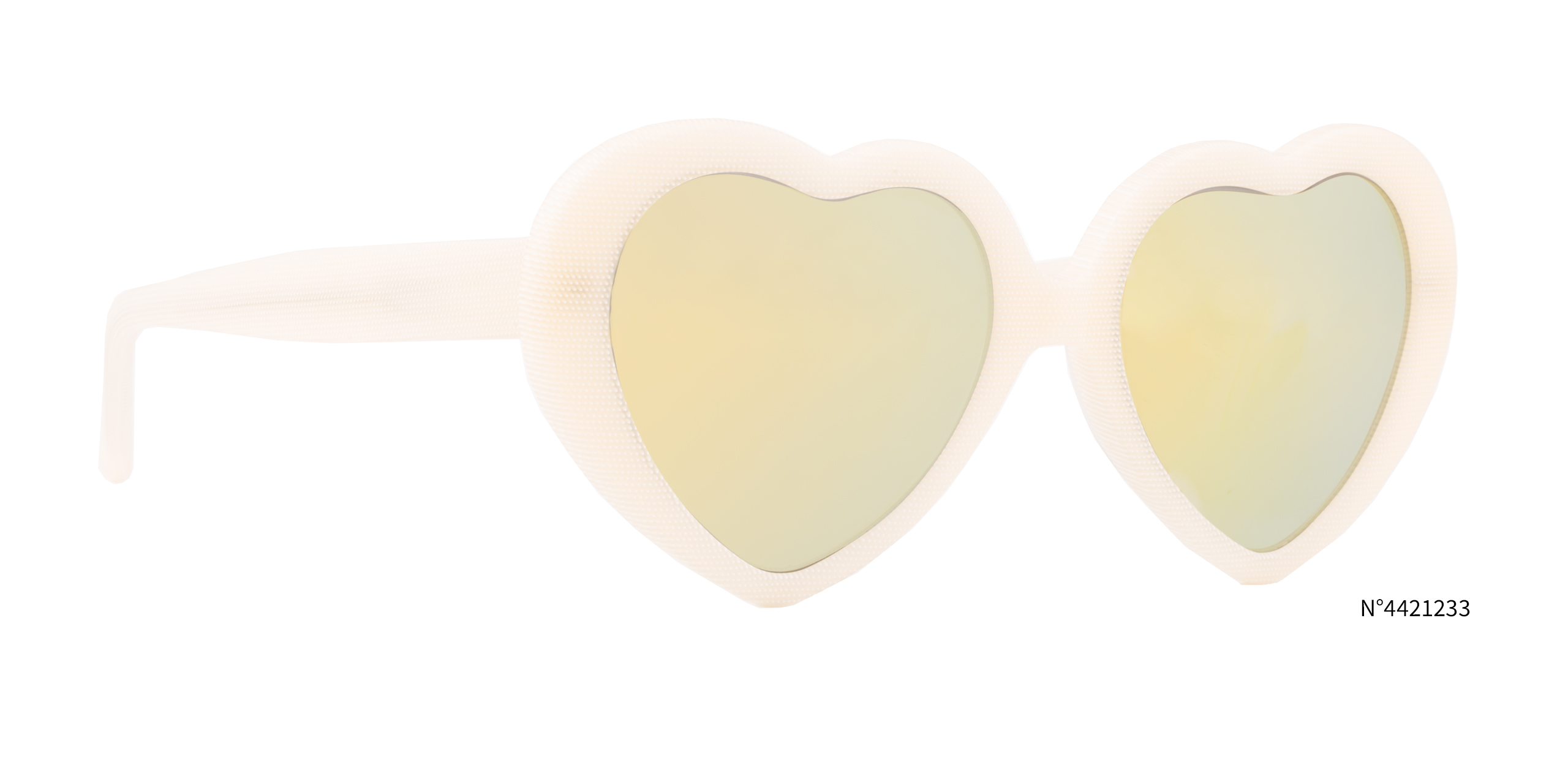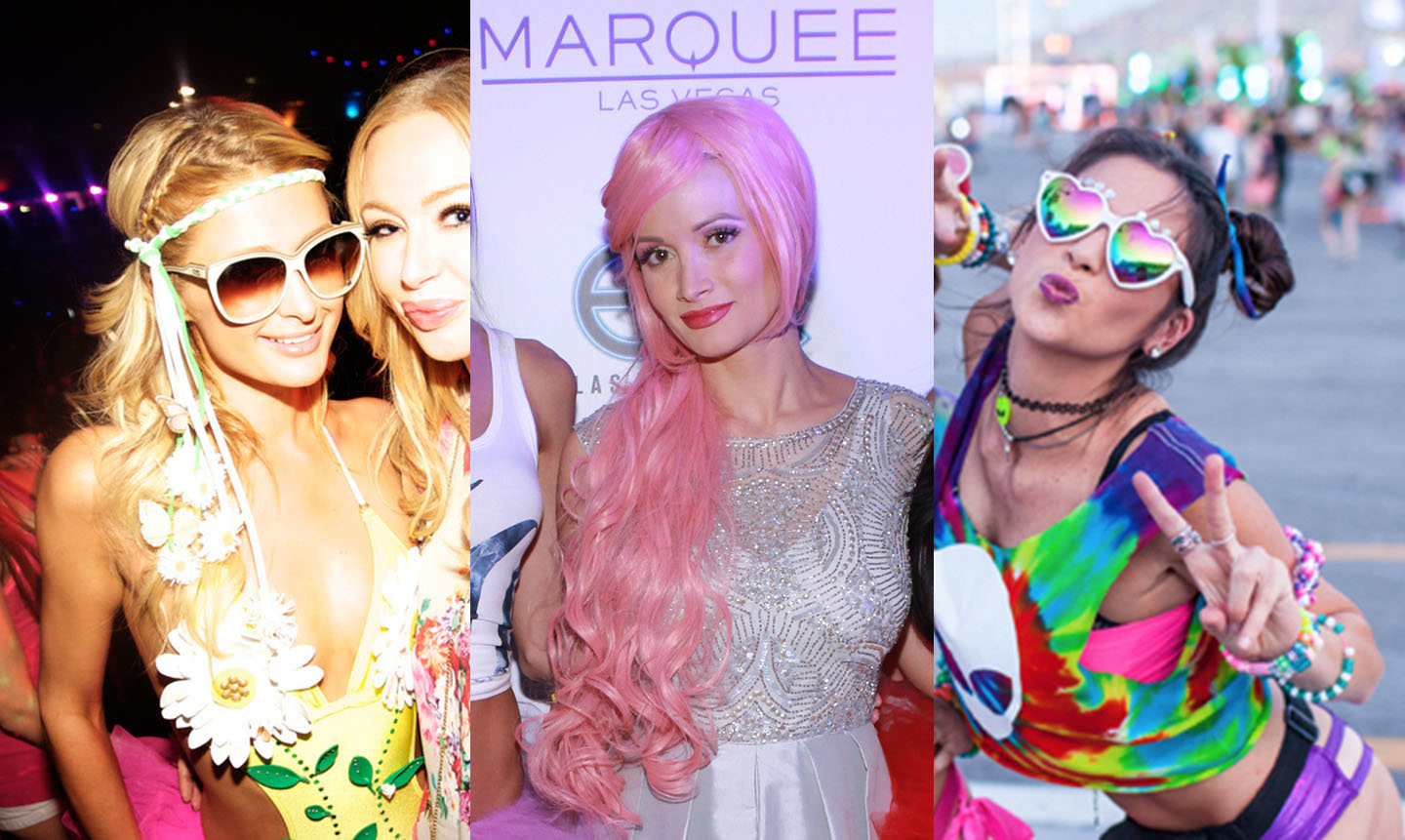 Festival attendees Paris Hilton, Holly Madison, and an EDM fan enjoy everything that EDC Las Vegas has to offer. We're digging the pink wig, colorful EDC outfits, and heart-shaped mirrored sunnies!
Image credit: Grady Brannan, FNOM, Insomniac
MEN
There's a wide variety of men's clothing options for raves and EDM festivals. At EDC Las Vegas, expect to see a range of costumes as well as typical summer festival attire such as sleeveless tanks and shorts. At Zenni, we've taken simple style tips from the EDM DJs that are headlining the festival. You can't go wrong with a t-shirt and great pair of sunglasses.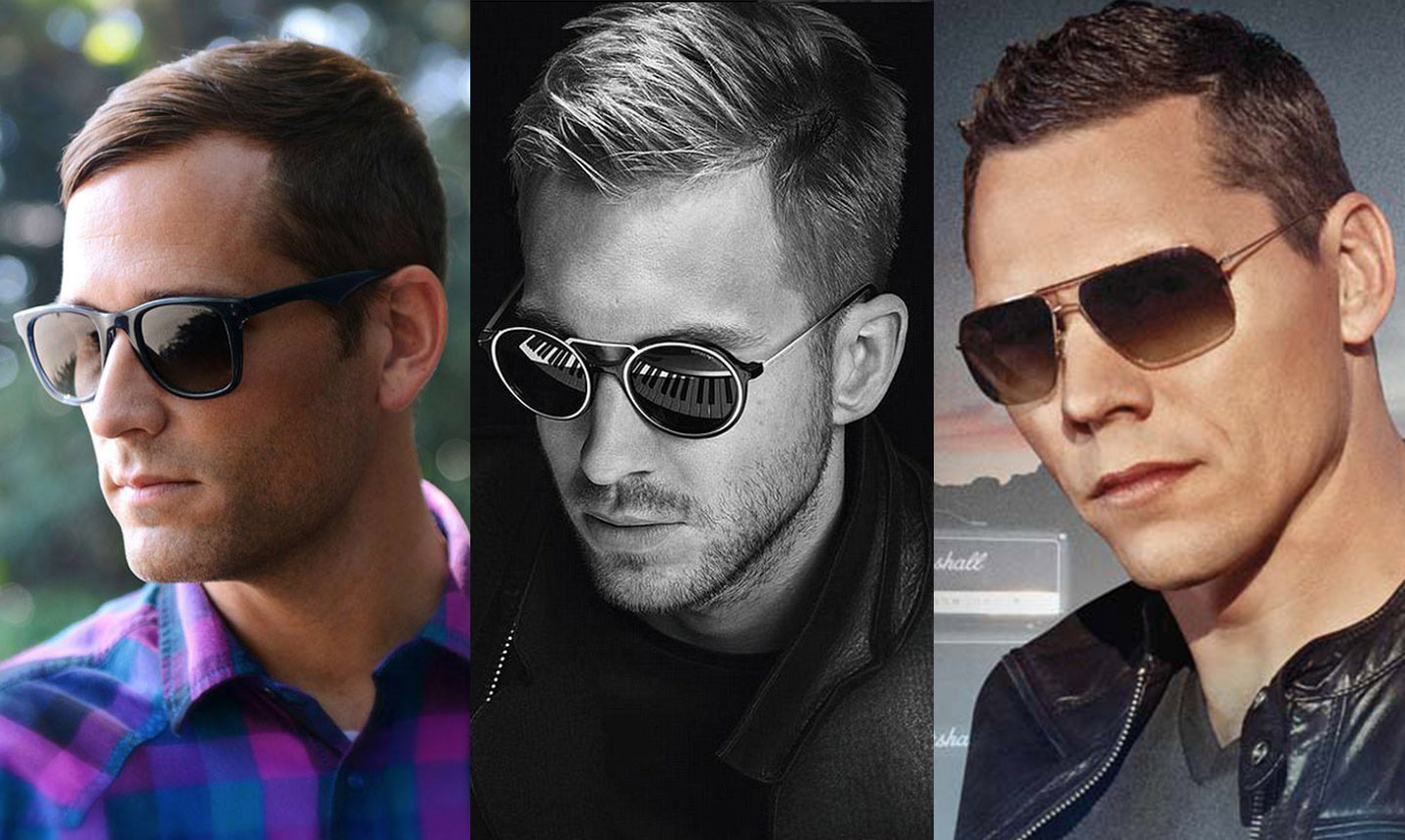 Superstar DJs Kaskade, Calvin Harris, and Tiësto will headline shows during EDC week in Las Vegas. We love the variety in their choices of EDM sunglasses!
Image credit: Daily Mail, EDM Life, Dutch Daily
AVIATORS
A must-have for DJs and festival goers alike, it's no surprise that aviators are still the coolest shades in the music business. Oversized aviator frames are both functional and fashionable, especially in Vegas where temperatures can reach well into the triple digits during EDC week. Fashion insider tip: while we've seen a variety of aviator styles, if you really want to look the part, our favorite EDM DJs Kaskade, Avicii, Afrojack, and Tiësto sport oversized, acetate aviators with a double brow-bar while performing their heart-pumping sets.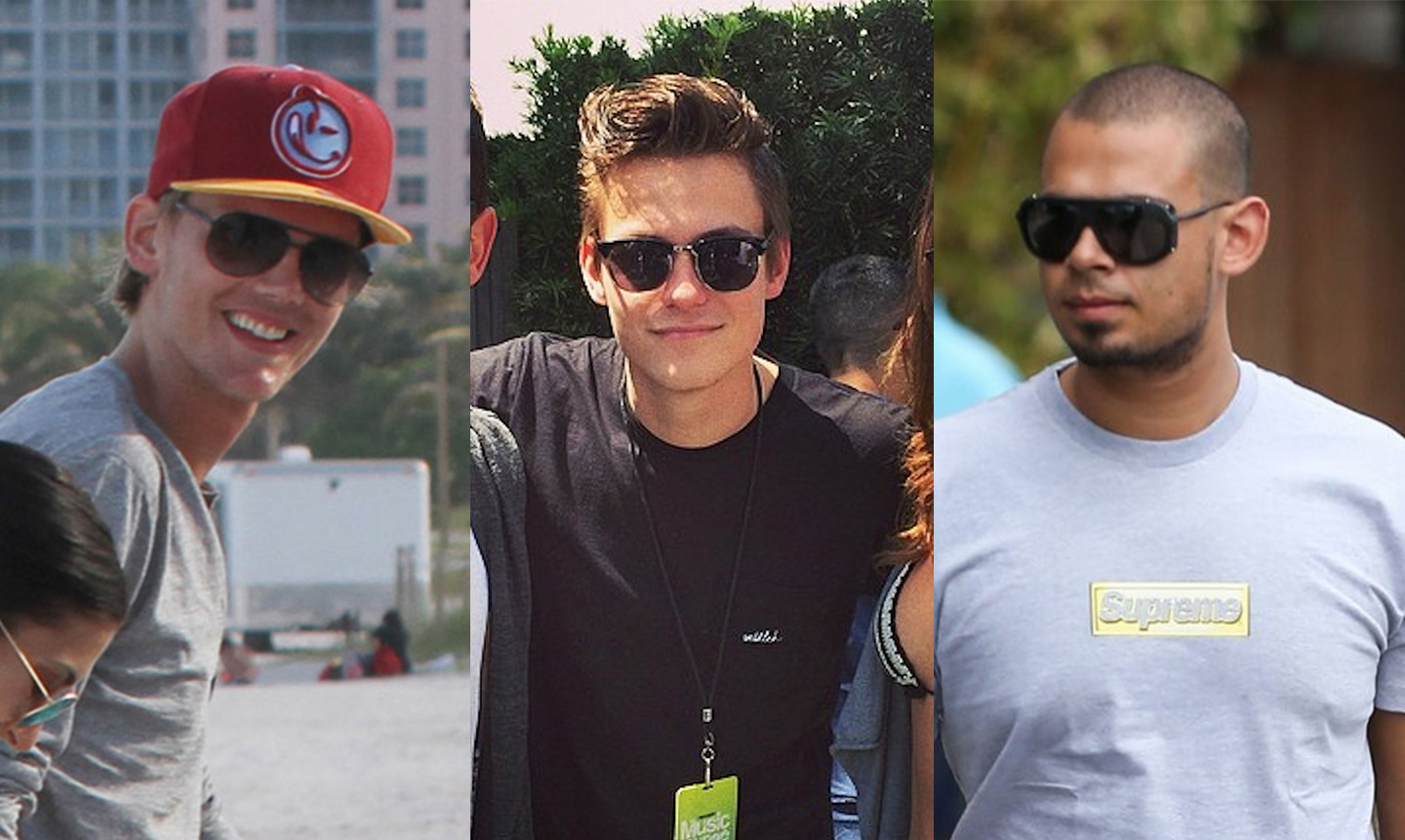 World famous EDM DJs Avicii, Martin Garrix, and Afrojack wear aviators and browline sunglasses as part of their day-to-day street style. We can't wait to see and hear what they rock during EDC!
Image credit: Bag Shoe Show, Crowd Album, Zimbio
TRY: Elevate your EDC look with woodgrain-textured aviator frames complemented by a gray gradient tint.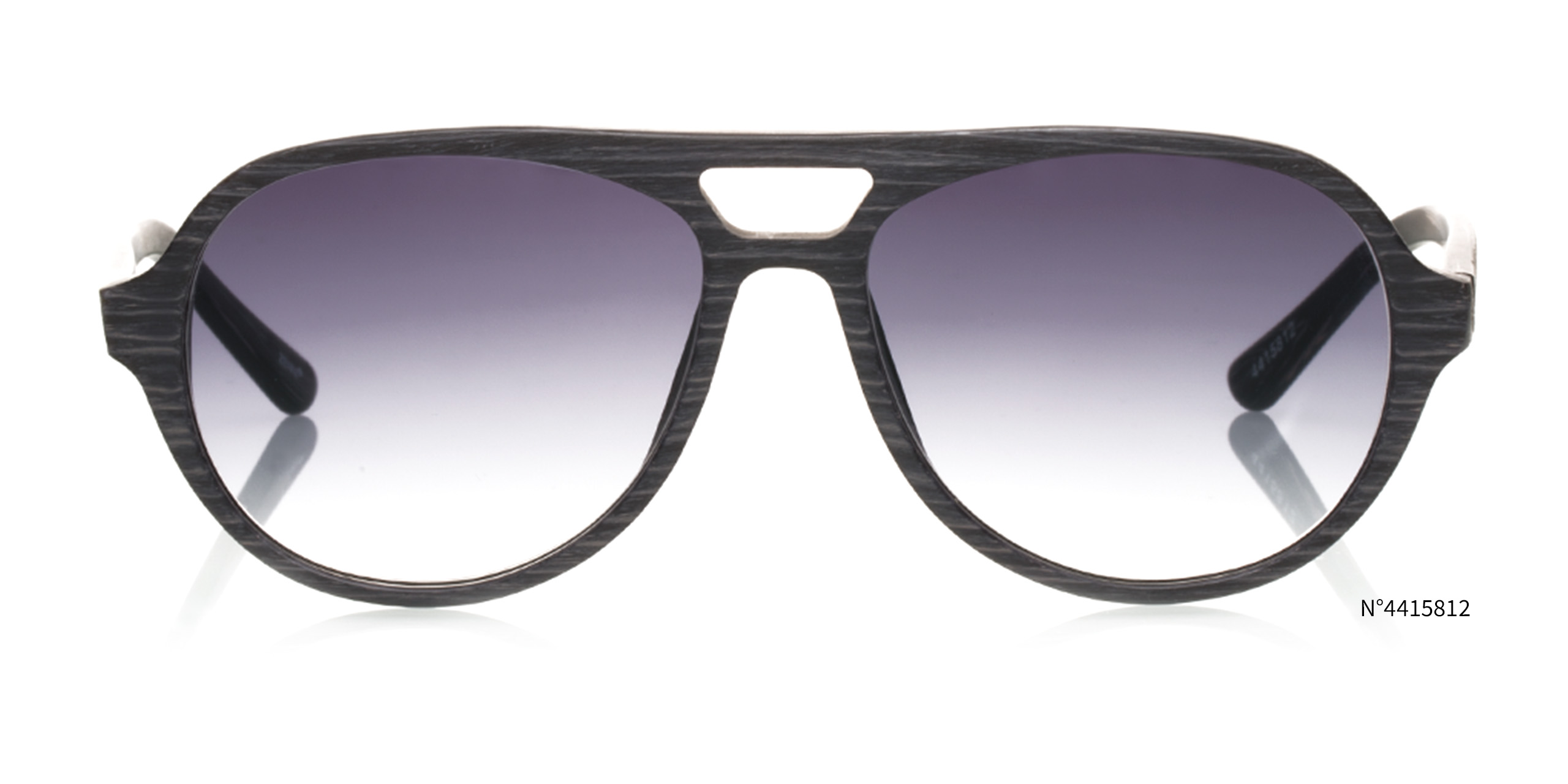 BROWLINES
Timeless and sophisticated, browline sunglasses are a popular choice with the summer festival crowd. Not to mention, DJ Martin Garrix looks great in his browlines! For an edgy update on this classic style, choose a mirrored lens option in a silver or green finish.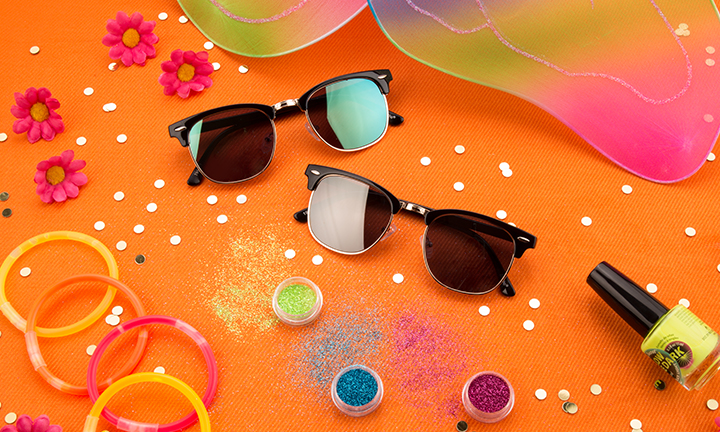 Tinted and mirrored browlines are the perfect accessory for any festival.
Adding a reflective tint in a bright color offers a fun, eye-catching festival feel and allows for an easy transition from day to night.
TRY: Our signature retro-inspired browline is paired with a bright green, reflective mirrored lens. You'll stand out at the daytime pool parties and at the EDC festivities by night.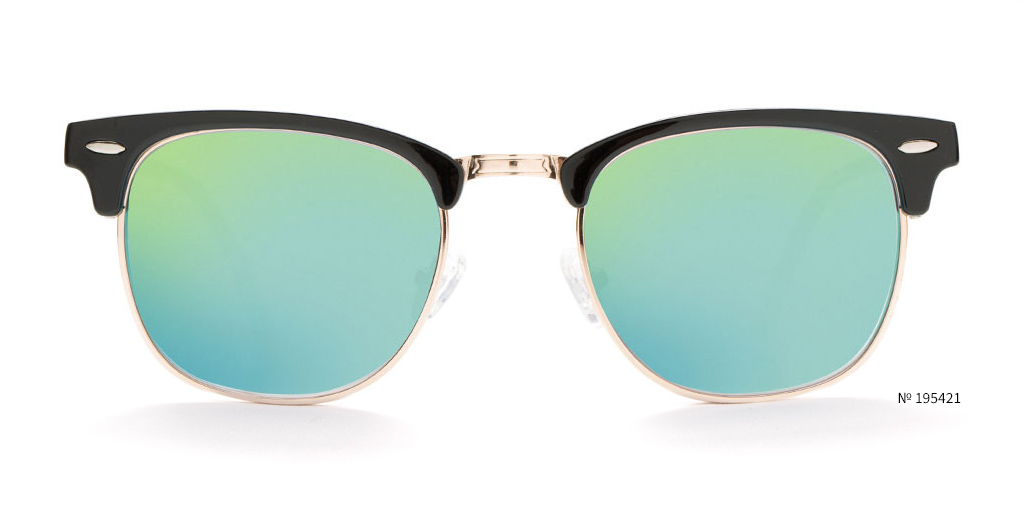 OR: A reflective, silver mirrored lens on a '50s-inspired browline silhouette is a classically cool alternative to rave wear.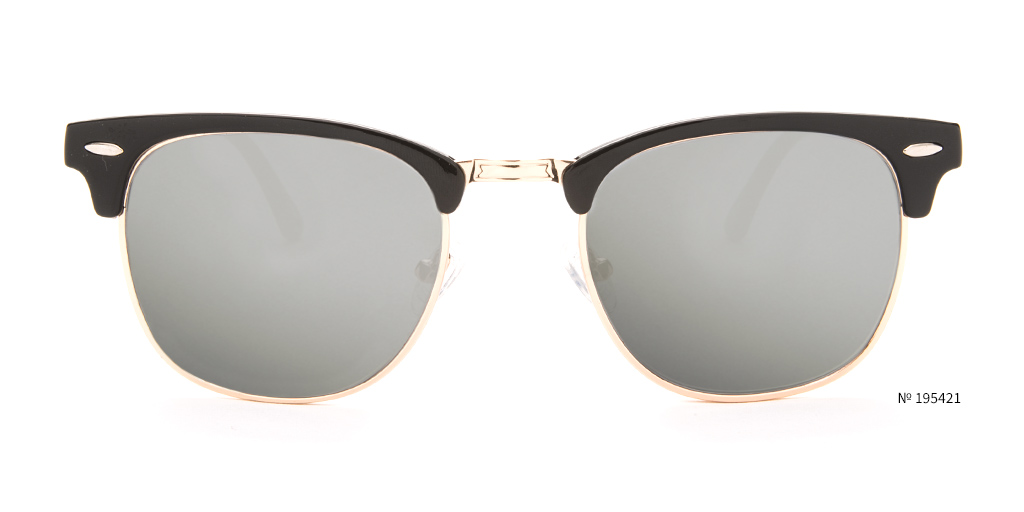 Check back soon as we head across the pond to Somerset, England in our next Zenni festival fashion blog. We'll have amazing new sunglasses and full style coverage just in time for Glastonbury music festival!
Heading to EDC Las Vegas or any other EDM festivals this summer? What are you planning to wear? Let us know in the comments below! Also, check out our latest EDC outfits and glasses from 2017, as well as our line of other great festival sunglasses!