Mirror Sunglasses
Mirror, mirror on the wall… who's the most fabulous of them all? Anyone who scans the latest issues of mainstream magazines like Elle or Vogue will notice that mirror sunglasses are the big trend for summer. From basic grey tints to polarization and colorful finishes, these reflective styles are a must-have accessory, and they complement outfits in your wardrobe just as much as your collection of shoes.
Featured Frames to Reflect Upon
You aren't limited to our sunglasses section when it comes to finding the perfect mirrored pair. You can order any of our frames with mirror coating and even choose between three tinting options (blue, gold, or silver) for ultimate customization – and there are more pretty colors coming soon! In order to choose a mirror coating for your chosen frames, you must first select a base tint. As a helpful guideline, we generally recommend an 80% grey tint for ultimate comfort and visibility. Now… on to the frames!
Offered in both black and brown, these wraparound frames are bold and beautiful with a full rim and wide temple arms. (And seriously, how good would this style look pool-side?)
The classic aviator gets a modern update with mirror lenses, and when it comes to caring for your eyes, the larger lens size of the aviator frame ensures better overall coverage from the sun. This particular style comes in black, tortoiseshell, and blue, and while the recommended 80% grey tint is perfect for both the black and blue options, we think an 80% amber tint would look phenomenal with the earthy tortoiseshell.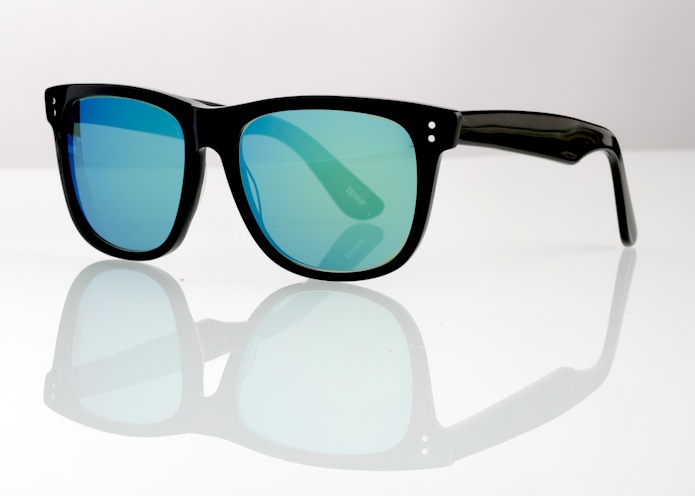 Summer is made for wayfarer sunnies, so consider this unisex frame option in standard black with a full-rim build. The look is versatile for a variety of wardrobe choices, so you're sure to get ample mileage out of this essential.
Countless retailers are pairing their summer fashions with translucent mirror-lens frames, and the style is effortlessly crisp and chic. We offer this particular wayfarer in translucent, blue, and green colors in addition to the standard black variety, which makes the process of choosing just one so difficult… but at 50% off, there's really no need to limit yourself!
Which mirrored frames are you lusting after, and where will you wear your new mirror sunglasses this summer? Tell us about your upcoming vacation plans and what you think of these mirrored styles in the comments section below.