How To Wear Rimless Glasses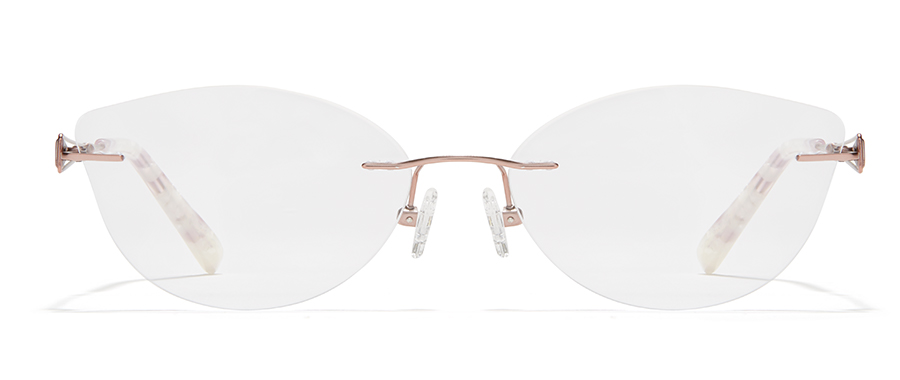 If you're looking for a minimalist frame design with a lightweight fit, rimless glasses are the perfect choice  Thanks to their barely-there style, rimless glasses compliment almost any outfit and truly make your style shine. That said, rimless glasses don't have to be subdued. You can choose rimless glasses with fun temple accents, or even opt for a rimless sunglasses with a fashion tint for a pop of color.
An Almost Invisible Look
Rimless glasses are exactly how they sound – glasses that don't have a rim. Instead of a traditional frame, they are attached by two temples and a nose bridge, which are screwed onto the lenses to give a frameless look. Simple and sleek, they're great for someone who doesn't want to look or feel like they are wearing glasses.  
[sp_wpcarousel id="65340″]
Style and Durability
As delicate as rimless glasses may look, they're surprisingly sturdy. Most of Zenni's rimless frames come in stainless steel or titanium materials, which are known for being strong, lightweight, and durable (these materials are also hypoallergenic and resistant to corrosion).
We also carry rimless glasses made out of memory titanium. Known for having a bendable property that allows it to return to its original shape, this is a great option for people who want a snug yet lightweight fit for their rimless glasses. 

How To Order Rimless Glasses and Sunglasses At Zenni
At Zenni, we make it fun to match your eyewear to your personality with our wide range of rimless frames and lens shapes. To make it easy on you, we've broken down the process into a few easy steps. 
First, pick out the rimless frame that works best for you from our

online selection

of shapes and sizes.

Next, you'll be prompted to select your lens shape from our more than twenty options. Not sure which will be the most flattering for your face? Check out our

virtual try-on tool

! 

Once you've picked your frame and lens shape, click "Select Lenses" to enter in your prescription.




If you want to turn your rimless glasses into sunglasses, you'll need to choose either 1.50, 1.57, 1.61 or 1.67 lens index material. These materials allow for you to pick one of our

sunglass or fashion lens tints

.

You can further customize with a

mirror finish

which comes complete with an oil, fingerprint anti-reflective coating for maximum light reflection and no smudging.

Finalize your order and wait for your new rimless glasses to be delivered right to your doorstep.
Let us know in the comments which rimless glasses you love!