Gifts that Unfold Joy: Zenni's Foldable Aviator Sunglasses for the 2023 Holidays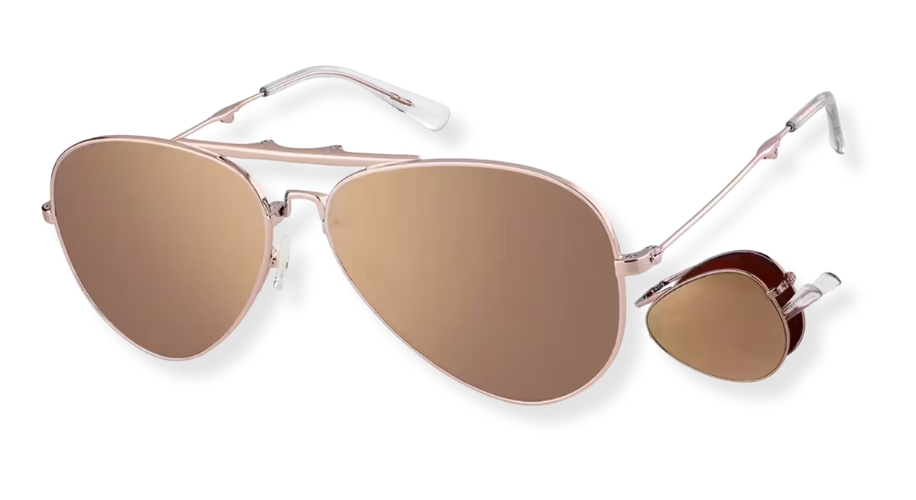 As the holiday season approaches, the search for the perfect gift becomes a delightful quest. This year, Zenni Optical introduces a game-changer in the world of eyewear gifting – our stylish foldable aviator sunglasses. Compact, chic, and ready for any adventure, these sunglasses are designed to bring joy to the on-the-go individuals in your life.
Introducing Zenni's Foldable Aviator Sunglasses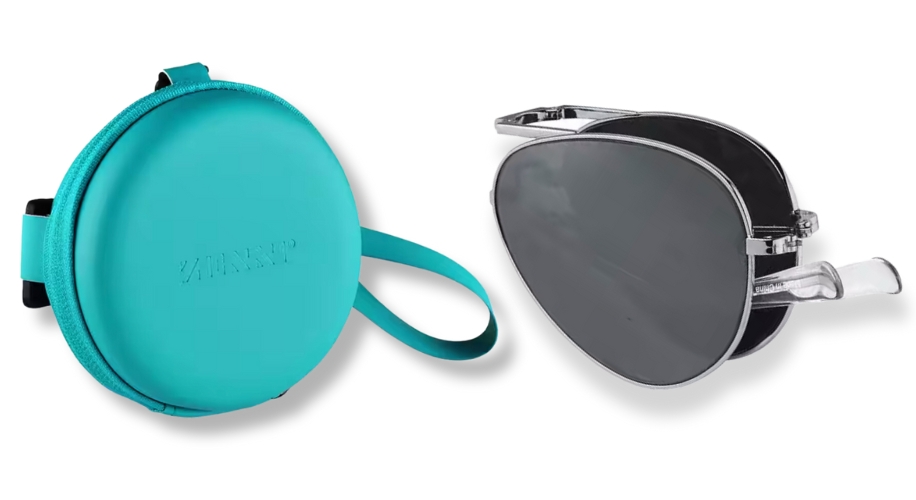 Crafted from lightweight stainless steel, these sunglasses boast a timeless design with a chic brow bar and wire-thin temple arms. The magic happens at the hinges, allowing the frame to neatly fold inward for convenient storage, eliminating the need for bulky sunglass cases. Ideal for the on-the-go individual, these sunglasses epitomize travel-friendly fashion – slip them into your pocket or purse for effortless, stylish sun protection. Each pair comes with a specialty case featuring a zipper closure and an adjustable loop band, blending eyewear with statement-worthy functionality. Choose from elegant options like Silver, Black, Gold, and Rose Gold, and customize your look further with over 20 different lens colors, ensuring a perfect match for any outfit or mood. Experience the joy of gifting endless possibilities this holiday season with Zenni Optical's Foldable Aviator Sunglasses.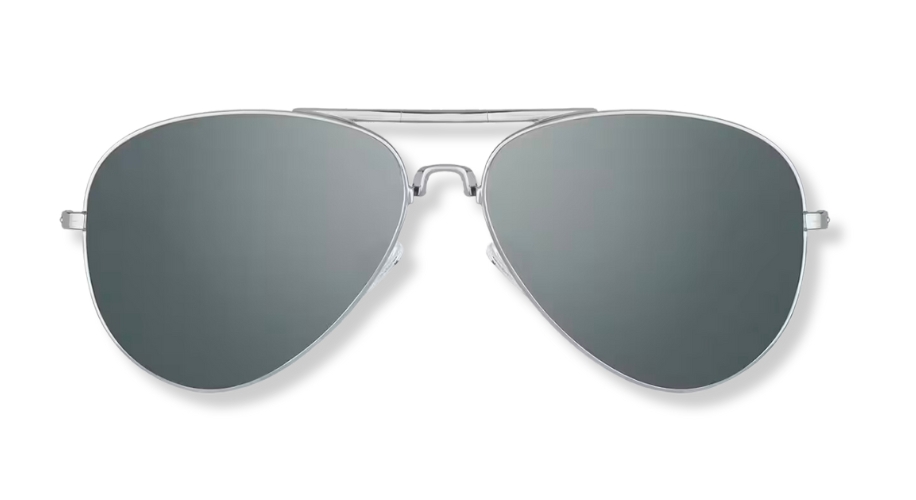 This holiday season, give the gift of style, convenience, and versatility with Zenni's foldable aviator sunglasses. Whether your loved ones are jet-setters, fashion enthusiasts, or simply appreciate a sleek and practical accessory, these sunglasses are bound to be the perfect fit. Explore the joy of gifting sunglasses that unfold endless possibilities – shop our foldable aviator collection now and make this holiday season truly unforgettable.
Explore the Foldable Aviator Sunglasses

Dr. Sophia Moh, OD, is an optometrist based in the Bay Area, California. She holds a doctorate from UC Berkeley School of Optometry and has worked in various eye care settings, including primary care optometry, general ophthalmology, community health clinics, and Veterans Affairs. Dr. Moh is dedicated to improving global vision health by making high-quality, affordable eyewear accessible to all. She is also a certified American Board Optician (ABO) and actively contributes to optical education through training and lectures.