The Eyewear Diaries by Dr. Sophia Moh: The Kittles Glasses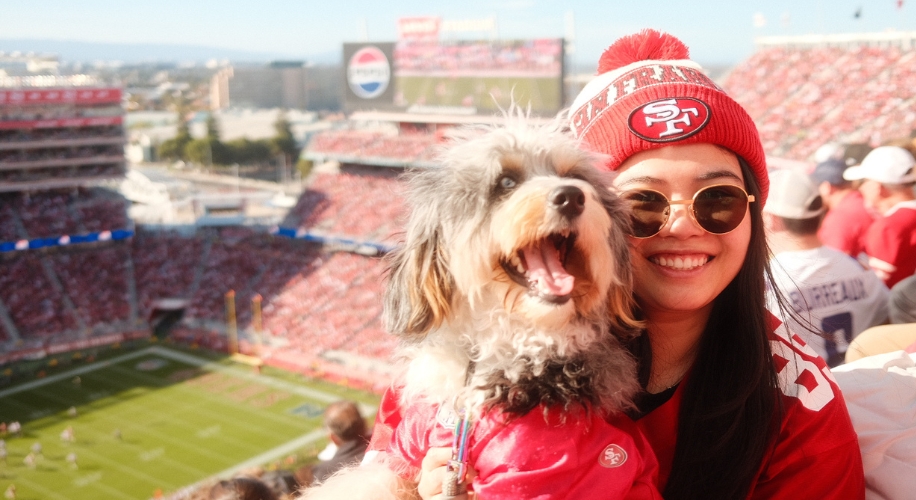 Greetings, Eyewear Enthusiasts! Dr. Sophia Moh here, sharing an exciting chapter from The Eyewear Diaries. As the official eyewear sponsor of the San Francisco 49ers, Zenni recently had the pleasure of cheering on our team as they triumphed over the Tampa Bay Buccaneers with a stellar 27-14 victory. But the excitement didn't end there—let me take you behind the scenes of our game day experience, featuring the star of the show: The High Flyn' frame from The Kittles X Zenni Collection.
Gold or Bronze
My partner, Gerald, and I both sported the High Flyn' frames at the 49ers game, with me opting for the elegant gold frame and Gerald rocking the stylish Bronze frame. These round glasses, part of the collaboration with The Kittles—George Kittle and Claire Kittle—are more than just eyewear; they're a fashion statement that seamlessly blends sports and style.
High Flyn' Glasses
The High Flyn' frame showcases a sleek metal finish, adding a touch of sophistication suitable for both on and off the field. Featuring wire-thin temple arms and minimalist design, these glasses emit a contemporary vibe, perfect for any occasion. Beyond their aesthetic appeal, what truly sets them apart is the thoughtful inclusion of details enhancing comfort. With adjustable nose pads and soft plastic temple tips, these frames ensure a snug fit, making them an excellent choice for extended game day celebrations or daily wear. Additionally, these frames offer customization options, allowing you to choose between clear optical lenses or tinted sunglasses. To replicate the sunglasses look Gerald and I are sporting, simply select Sunglasses, opt for polarized lenses, and add a gray tint for that extra touch of style.
Explore High Flyn' Frames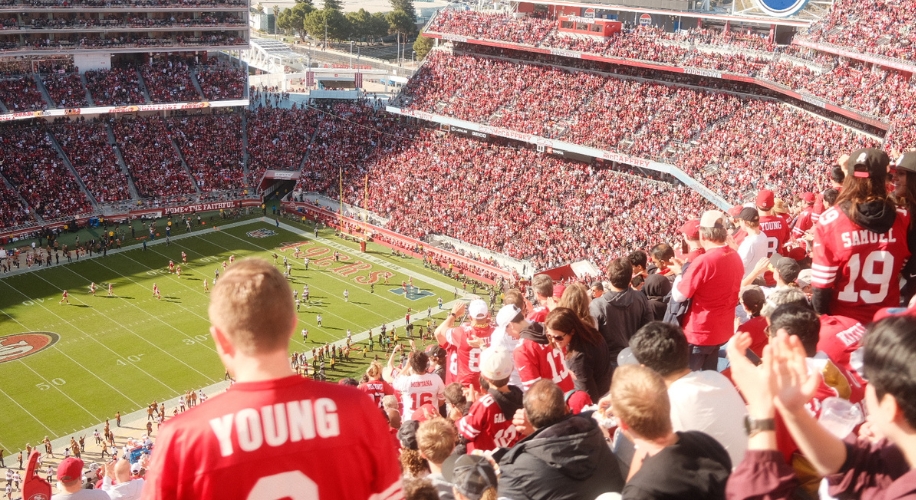 Whether you're a die-hard 49ers fan or simply appreciate eyewear that combines style and functionality, The High Flyn' frame is a winning choice. Join me in celebrating the fusion of sports and fashion with this standout piece from The Kittles X Zenni Collection.
To score your own pair of High Flyn' frames and explore the entire Kittles X Zenni Collection, visit here. Until next time, keep your style soaring high!
Cheers,
Dr. Sophia Moh
Zenni Eye Doc

Dr. Sophia Moh, OD, is an optometrist based in the Bay Area, California. She holds a doctorate from UC Berkeley School of Optometry and has worked in various eye care settings, including primary care optometry, general ophthalmology, community health clinics, and Veterans Affairs. Dr. Moh is dedicated to improving global vision health by making high-quality, affordable eyewear accessible to all. She is also a certified American Board Optician (ABO) and actively contributes to optical education through training and lectures.