Nostalgic Grace: Keke Palmer's Timeless Collaboration with Zenni Eyewear
Are you ready to take a journey back in time while embracing a fresh and fashionable look? If you're a fan of the enchanting era of 1960s girl groups and the iconic style of Keke Palmer, you're in for a treat with Zenni's latest eyewear collection, "Nostalgic Grace." This is the third collection in Zenni's partnership with Keke Palmer, and it's all about expressing emotions and moods through eyewear, taking us on a journey to a time when the Ronettes with Ronnie Spector and Cleopatra-style eyeliner reigned supreme. It's all about channeling that timeless allure, and these frames do it with impeccable grace. Let's dive into the delightful details of these fabulous frames from the "Nostalgic Grace" collection.
Geometric Glasses
For those who want to take their eyewear style to a whole new level, these geometric glasses are a must-have. The glossy hand-polished acetate frames feature bold style lines and a simple yet striking color palette. You'll stand out in a crowd, and the Tortoiseshell color adds a touch of retro charm to your look.
Square Sunglasses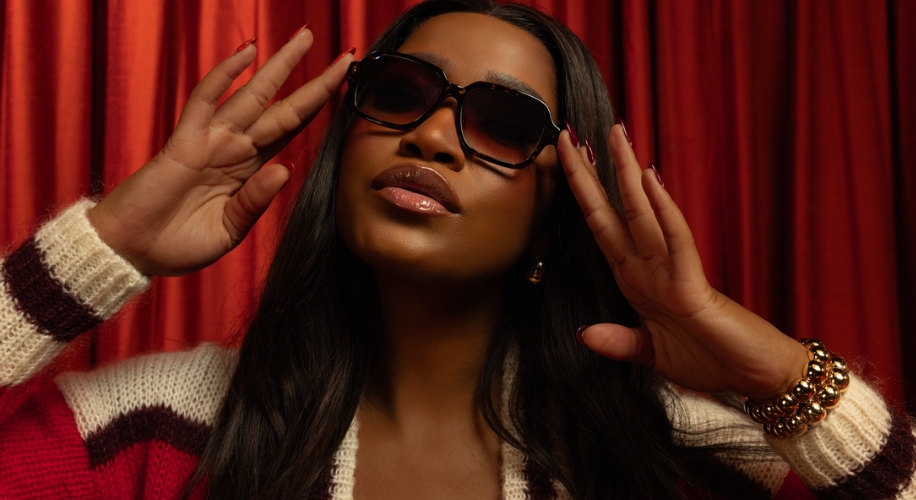 If you love making a bold fashion statement, Keke's Square Sunglasses are perfect for you. These frames are wide, made with high-quality acetate, and hand-polished to a lustrous finish. The 1960s vibe is strong with this one, and the various color options ensure you can match your mood and outfit effortlessly.
Premium Cat Eye Glasses
Don't be afraid to be bold in these chic oversized cat-eye glasses. Made from glossy hand-polished acetate, the frame features modern lens cutouts and wire thin temple arms. Looking to go even bolder? Try them with fashion-tinted lenses.
In the "Nostalgic Grace" collection, Keke Palmer and Zenni seamlessly blend vintage charm with modern style, allowing you to express your mood and channel the timeless allure of 1960s girl groups. Explore the collection on Zenni's website, where Keke Palmer's style meets affordability and quality, effortlessly transporting you to another era with every frame.
Shop Keke Palmer's Nostalgic Grace Collection

Dr. Sophia Moh, OD, is an optometrist based in the Bay Area, California. She holds a doctorate from UC Berkeley School of Optometry and has worked in various eye care settings, including primary care optometry, general ophthalmology, community health clinics, and Veterans Affairs. Dr. Moh is dedicated to improving global vision health by making high-quality, affordable eyewear accessible to all. She is also a certified American Board Optician (ABO) and actively contributes to optical education through training and lectures.