Shine Bright with Keke Palmer's 'Cool Glam' Glasses Collection
'Tis the season to sparkle and shine, and Zenni Optical has the perfect eyewear collection to help you do just that! In collaboration with Emmy Award-winning actress, musician, producer, and style icon Keke Palmer, we proudly present the "Cool Glam" collection. Inspired by Keke's fearless attitude and show-stopping style, this collection is designed to elevate your everyday look with practical fashion fused with glamor.
Cool Glam Aesthetic
The "Cool Glam" collection is Keke Palmer's most luxurious and chic eyewear line yet. It embodies her signature style, featuring cool tones, hints of sparkle, and jewel accents. Meticulously crafted to blend style with versatility, these frames allow you to effortlessly personalize your eyewear to complement your holiday attire. Whether you're attending a festive gathering or enjoying a casual day out, "Cool Glam" has the perfect frames to make a statement.
Featured Cool Glam Glasses
Premium Black Sunglasses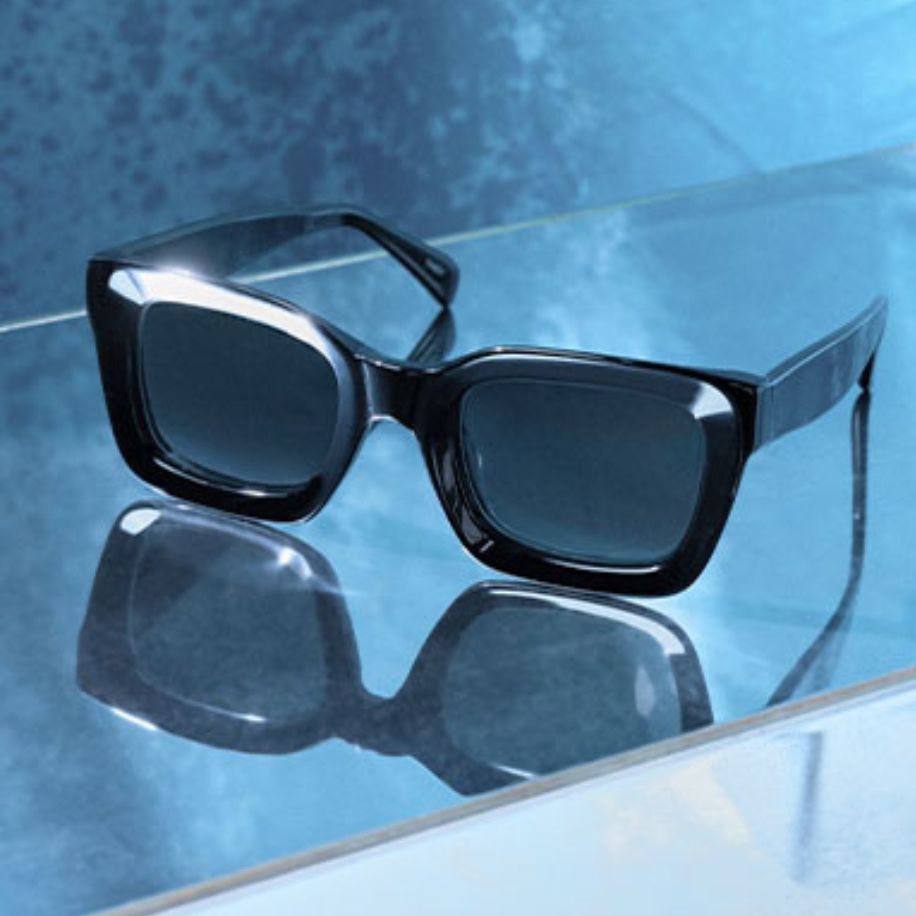 Using advanced edging technology and high-quality materials, our premium black sunglasses are a must-have for those who crave a touch of luxury. The stylish square design with subtly curved lenses adds a glamorous touch, making these frames perfect for both daytime and nighttime wear. Crafted from hand-polished acetate, these frames shine with sophistication.
Explore the Premium Black Sunglasses
Black and Gold Metal Glasses
Make a bold statement with our black and gold metal glasses from the "Cool Glam" collection. Featuring thin metal rims and twisted metal temple arms, these square frames exude modern elegance. The larger lenses not only provide a chic look but also pair well with our fashion tints. With options in ultraviolet with silver temple arms or black with gold temple arms, these frames offer a versatile and glamorous accessory for any occasion.
Discover the Black and Gold Metal Glasses
Premium Black Cat Eye Glasses

Showcasing the multifaceted sides of your personality, our premium black cat eye glasses are a chic addition to the "Cool Glam" collection. Made from glossy hand-polished acetate, the frame features a solid-colored front with a clear interior for a unique and lightweight look. The slim temple arms ensure all-day comfort, making these cat-eye glasses an ideal choice for those who want to make a subtle yet stylish statement.
Try on the Premium Black Cat Eye Glasses
Elevate your style this holiday season with Keke Palmer's "Cool Glam" eyewear collection from Zenni Optical. Whether you opt for premium black sunglasses, black and gold metal glasses, or premium black cat eye glasses, each frame is a celebration of glamor and individuality. Choose the frames that inspire you, and let your unique style shine with Zenni Optical and Keke Palmer's "Cool Glam" collection. Don't miss the chance to make a statement this season – shop the collection now!

Dr. Sophia Moh, OD, is an optometrist based in the Bay Area, California. She holds a doctorate from UC Berkeley School of Optometry and has worked in various eye care settings, including primary care optometry, general ophthalmology, community health clinics, and Veterans Affairs. Dr. Moh is dedicated to improving global vision health by making high-quality, affordable eyewear accessible to all. She is also a certified American Board Optician (ABO) and actively contributes to optical education through training and lectures.