Zenni's Annual Thanksgiving Food Drive: A Heartwarming Success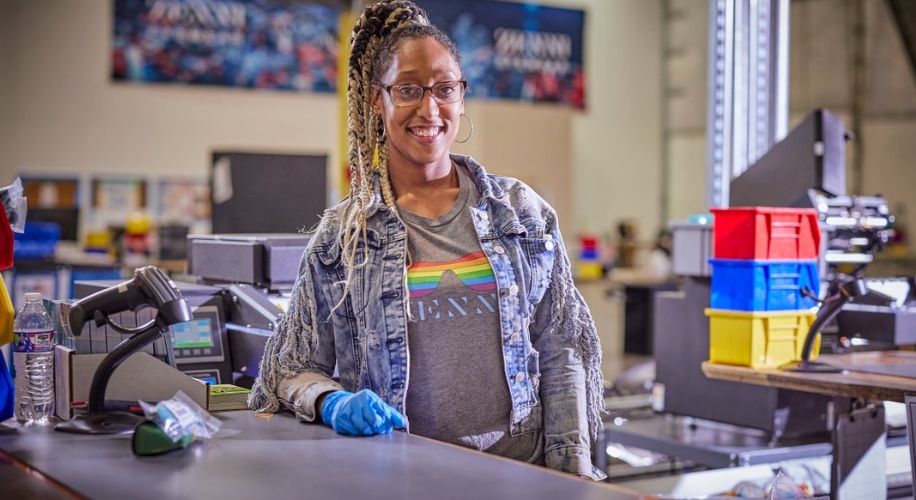 In the spirit of giving and gratitude, Zenni's Annual Thanksgiving Food Drive at our Ohio Optical Laboratory has become a resounding success, reflecting the dedication and genuine kindness of our remarkable team. As a proud member of the Zenni family, I am continually inspired by the wonderful people who contribute to making our company culture truly special.
The Tradition of Giving Back
Rooted in our culture focused on "giving, giving back, providing, acts of kindness," the tradition of the Annual Thanksgiving Food Drive began when we first opened the Zenni Ohio Optical Lab. What started as a small initiative has blossomed into a heartwarming tradition that garners increased participation and enthusiasm each year, uniting both long-standing and new employees in the spirit of generosity. This meaningful endeavor was led by Lindsey Thomas, Dorothy Fathman, David Watters, Lauren Kingry, and Peter Griffey. It aligns seamlessly with our annual Thanksgiving lunch, where the leadership team caters and serves a festive meal to everyone at the facility. It's a tradition eagerly anticipated by our employees and cherished by all who participate.
Zenni's Ohio Lab: A Hub of Innovation and Fast Shipping
Discover the Innovation at Zenni's Ohio Lab: In just two years since its opening, our state-of-the-art optical lab in Ohio has become a hub of innovation, playing a pivotal role in Zenni's commitment to providing super-fast shipping within 3-5 days for all eyewear products. Enabled by cutting-edge optical edging machinery, this swift delivery ensures the prompt arrival of your Zenni eyewear, recognizing the significance of clear vision. Take advantage of our Ohio lab's capabilities with our 3-5 Day Rush Delivery option, allowing you to receive both single vision and progressive lenses at your doorstep in just 3-5 business days. Order your glasses today for a convenient and prompt eyewear experience, ensuring you can see clearly without delay.
As we celebrate the success of our Annual Thanksgiving Food Drive and the continued growth of our Ohio Optical Laboratory, we invite you to join us in experiencing the joy of fast and efficient service with our 3-5 Day Rush Delivery. At Zenni Optical, we're not only committed to enhancing your vision but also to making a positive impact in our communities. Visit our Rush Delivery page to explore this convenient option and discover the delight of getting your eyeglasses fast.
Explore 3-5 Day Rush Delivery

Dr. Sophia Moh, OD, is an optometrist based in the Bay Area, California. She holds a doctorate from UC Berkeley School of Optometry and has worked in various eye care settings, including primary care optometry, general ophthalmology, community health clinics, and Veterans Affairs. Dr. Moh is dedicated to improving global vision health by making high-quality, affordable eyewear accessible to all. She is also a certified American Board Optician (ABO) and actively contributes to optical education through training and lectures.