The History Of Aviator Glasses
Summer is slowly winding down and it's almost back to class time again. So, why not ease into things with a little fun American History 101. Today's topic: Aviator Sunglasses. What started as protective eyewear for pilots, has evolved over the years into a timeless style statement. Read below for the history of aviator sunglasses.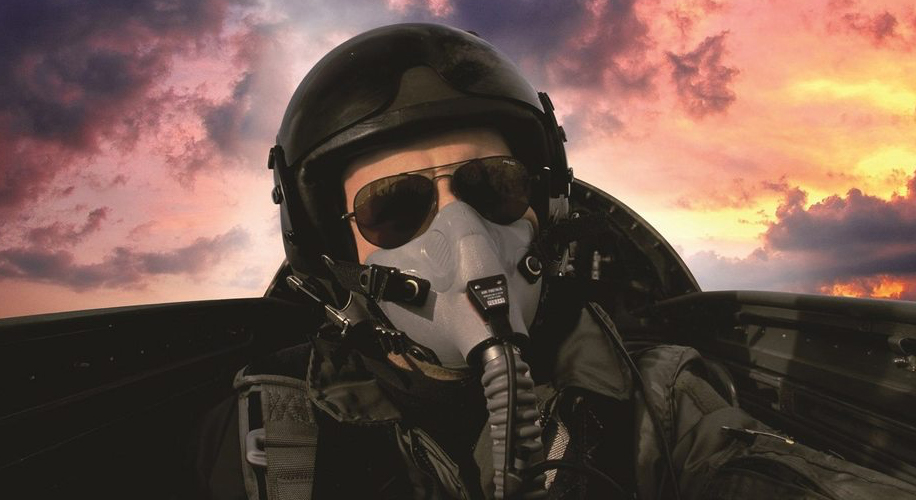 Image source: Randolph<
Origin of The Aviator
In the early 20th century, pilots began testing the limits of flight and flying biplanes at high altitudes. To protect their eyes from the frigid air temperature (it could get as cold as -70 °F), they'd wear fur-lined goggles. When a pilot named Shorty Schroeder was flying his plane at 33,000 feet, his goggles became foggy. In order to see, he had to remove them. Within minutes, his eyes had frozen over.
John A Macready, a U.S. Air Service pilot and Army aviation instructor was shocked when he helped his friend out of the plane and saw what had happened to his eyes. It was that moment that inspired Macready to partner with Bausch & Lomb to design anti-glare glasses specially suited to protect pilots' eyes from extreme temperatures and the sun's rays.


Image source: Pinterest
Anti-Glare Glasses For Pilots
In the 1930s, the first iteration of aviators was invented by Bausch & Lomb. They featured a gold-plated wire frame with goggle-shaped lenses made of green mineral glass that filtered out both ultraviolet and infrared light rays. Because of their ability to ban the sun's rays, Ray Ban became the division of Bausch & Lomb devoted to the new Anti-Glare eye safety device. These new glasses soon became known as aviators, since they were worn by aviator e Air Corp aviator pilots.


Image source: Murray and Haggerty
Photo That Made The Style Iconic
During World War II, aviators were adopted by the U.S. military. In 1940, General Douglas MacArthur was photographed landing on a beach in the Philippines wearing a pair of aviator sunglasses. Because of that iconic photo, the demand for aviator sunglasses back in the United States began growing steadily. In fact, Bausch & Lomb later dedicated a line of aviators to General Douglas in the late 1980s.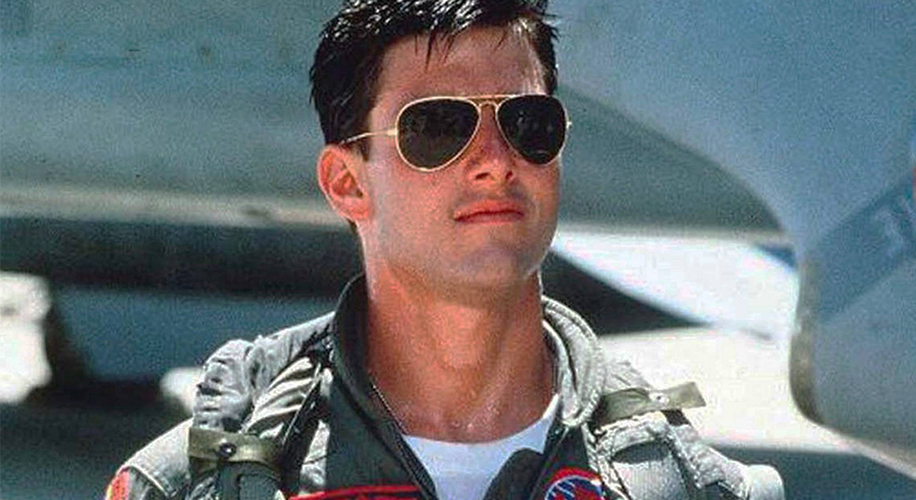 Image source: Ed and Sarna
Pop Culture Adopts Aviators
In the 1950s, aviators transitioned from function to fashion when stars like Marlon Brando started wearing them out in public as a style statement. Suddenly they went from military eyewear to the epitome of a cool, trendy lifestyle. To keep up with demand, companies began manufacturing an updated twist of the military version in new styles and lens colors.
The popularity of aviators, especially among celebrities and musicians, continued through the 1960s and 1970s, when rhinestone details and softer lens colors started appearing on women. It was in the 1980s that aviators truly solidified their spot in classic American culture. In the 1986 film Top Gun, Tom Cruise donned military aviators and sales for classic Ray-Ban style increased 40 percent.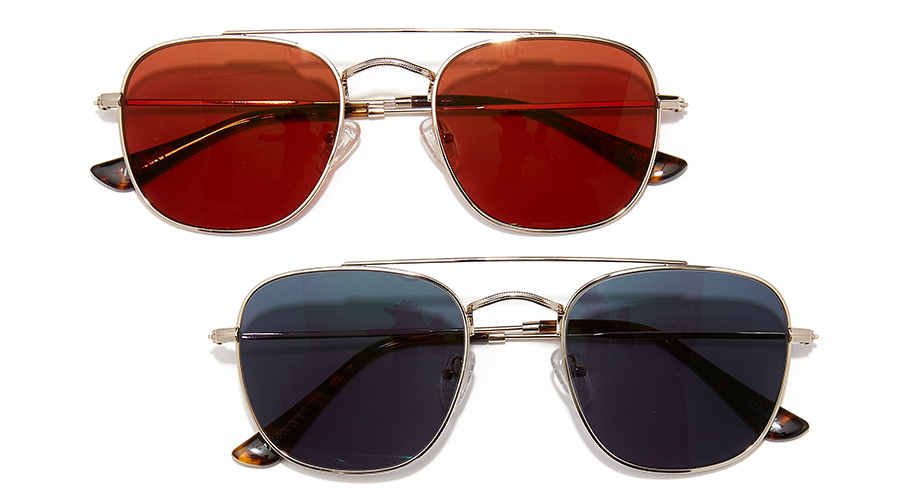 Pick Your Your Perfect Aviators
Today aviators remain a staple of pop culture and continue to be a part of the fashion industry. The design has evolved to include vibrant colors, acetate frames, variations of the traditional metal frame, and of course, plenty of style. Shop Zenni's on-trend selection of aviator-inspired glasses and sunglasses.