Unleashing Your Unique Style with Cool Sunglasses
Sunglasses are more than just a practical accessory – they're an extension of your personality, an opportunity to express your style and make a statement. Whether you're looking to achieve a classic, trendsetting, or unique appearance, the right pair of sunglasses can revolutionize your look. At Zenni Optical, we believe everyone should have access to high-quality, affordable eyewear that fits their style and enhances their vision. In this article, we'll guide you through choosing the perfect pair of cool sunglasses to unleash your unique style.
Finding Your Perfect Pair
When choosing sunglasses, it's essential to consider the shape of your face, your skin tone, and your personal style. The right pair of sunglasses not only enhances your features but also elevates your overall look. Here are some key factors to consider:
Face Shape: Your face shape significantly determines the type of sunglasses that will suit you. For instance, round faces generally look best with geometrically shaped frames like square or rectangle sunglasses, while heart-shaped faces often look great in aviator or cat-eye styles.
Skin Tone: Your complexion can also guide your choice of sunglasses. Warmer skin tones often pair well with brown, gold, or tortoiseshell frames, while cooler skin tones may find black, silver, or blue frames more complementary.
Personal Style: Above all, your sunglasses should reflect your personal style. Whether you prefer a retro-inspired look with round glasses, an edgy look with oversized frames, or a classic appearance with aviator sunglasses, choose a style that feels uniquely you.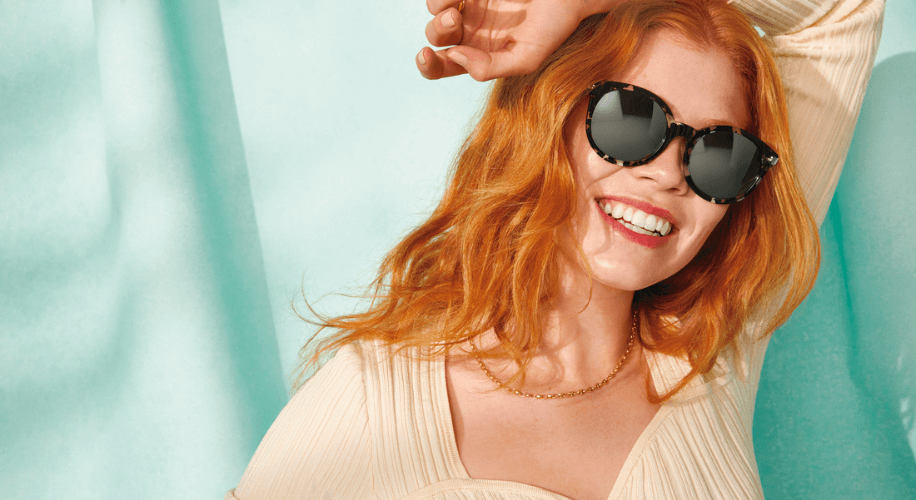 Quality and Comfort
While style is a major factor when choosing sunglasses, it's also important to consider the quality and comfort of the frames. All Zenni Optical's sunglasses offer 100% protection from harmful UV rays, and many models also provide a polarizing filter, which reduces glare and enhances visual clarity. Additionally, our sunglasses are made from high-quality materials to ensure durability and longevity. From lightweight titanium frames to sturdy acetate options, we offer a variety of materials so you can choose what feels most comfortable for you.
Prescription Sunglasses
For those who require vision correction, prescription sunglasses are a game-changer. They provide the same UV protection and stylish appearance as regular sunglasses, combined with your precise prescription to enhance visual clarity. Zenni Optical provides a wide range of prescription sunglasses to cater to diverse needs and styles.
Explore Our Collection
Ready to find your perfect pair of cool sunglasses? When it comes to variety and value, Zenni Optical has you covered. We offer a wide selection of stylish, high-quality sunglasses at affordable prices. No matter your budget, face shape, or style preference, you'll find a pair to love. From classic aviators to trendy oversized frames, and even a range of round sunglasses, the perfect pair to unleash your unique style is just a click away. Start browsing our collection today!