Embrace Style with Oval Sunglasses
When it comes to fashion, accessories play a significant role in determining your overall look, and sunglasses are no exception. Not only do they shield your eyes from the sun's harmful UV rays, but they also add a touch of sophistication to your visage. Among the myriad of styles, oval sunglasses have stood the test of time, blending vintage charm with a modern twist for a universally flattering look. Let's delve into how these sunglasses can completely transform your look.
Why Choose Oval Sunglasses?
They are as functional as they are fashionable. Crafted to ensure maximum comfort, these glasses have rounded edges that sit lightly on your face, reducing the chance of leaving marks or causing discomfort. But beyond their practicality, there are aesthetic reasons to opt for this style:
Versatility: They are suitable for various face shapes. Whether you have a rectangular, square, or heart-shaped face, the soft lines of oval sunglasses can help balance and soften your facial features.
Endless Variety: Whether you prefer a classic black frame, a chic metal rim, or even a bold patterned design, you'll find an array of options to match your personal style.
Vintage Flair: There's something timeless about oval sunglasses. They exude a vintage charm that can add a touch of elegance and sophistication to any outfit.

Styling Oval Sunglasses
Like any accessory, the key to making these sunglasses work is to pair them with the right outfits. Here are a few styling tips:
Casual Look: Pair them with a simple t-shirt and jeans for a casual, yet chic look. You can also add a leather jacket for an edgy vibe.
Formal Attire: For a formal event, opt for a sleek pair of oval sunglasses in a neutral color like black or tortoiseshell to complement your outfit.
Beach Ensemble: Heading to the beach? Choose a pair of fun, oval colorful sunglasses to match your swimsuit and stand out in the crowd.
Choosing the Right Pair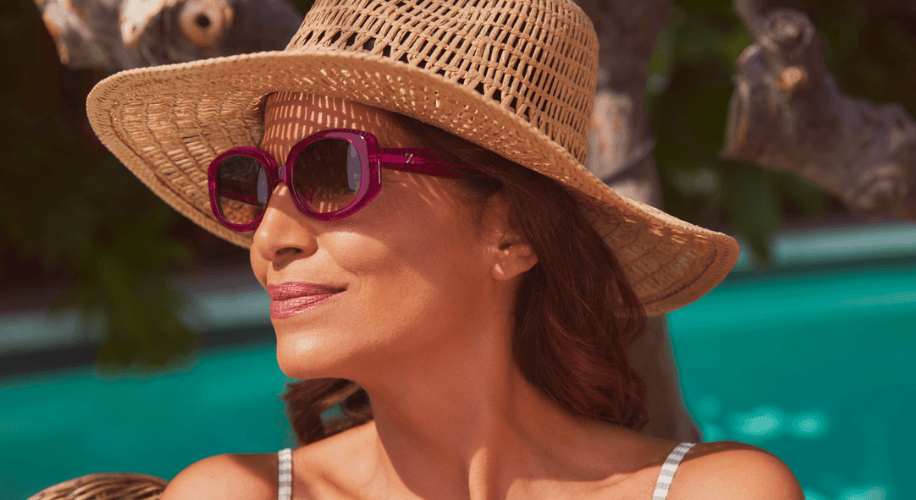 Selecting the perfect pair of oval sunglasses is dependent on a few factors. Consider the size of the sunglasses in relation to your face, the color that best suits your skin tone, and the style that aligns with your fashion sense. Also, remember to check the sunglasses' UV protection level to ensure they also serve their primary purpose of protecting your eyes.
At Zenni Optical, we offer a comprehensive range of high-quality and stylish oval sunglasses, ensuring there's a pair for every individual's style and need. Start your journey to transforming your look with oval sunglasses today!