Unleash Your Inner Sunshine with Zenni's Vibrant Orange Sunglasses
We've all experienced that moment when a striking accessory catches our eye and ignites our style inspiration. Recently, I stumbled upon an Instagram post by Lisa from BLACKPINK, who exuded beachy elegance wearing oval orange sunglasses. The color and shape not only radiated warmth but also showcased her unique fashion sense. Inspired by Lisa's beach day look, let's explore how you can infuse some sunshine into your eyewear collection with Zenni's vibrant orange sunglasses.
View this post on Instagram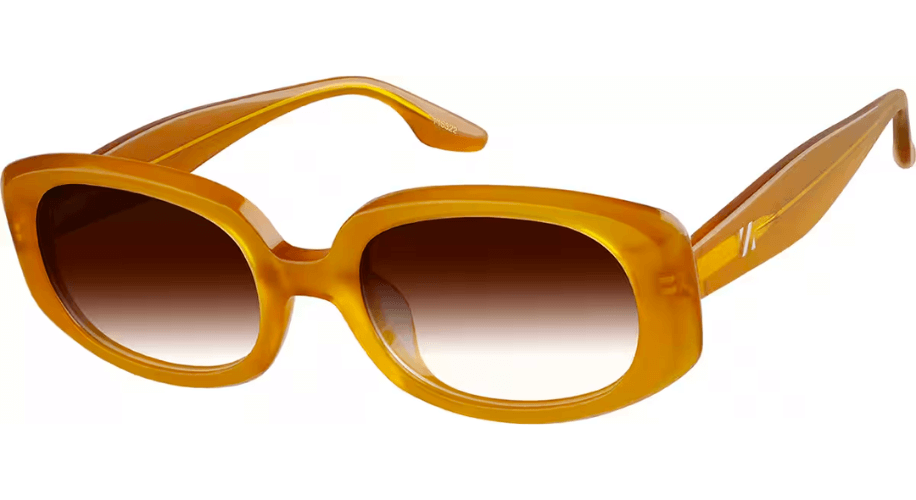 Our first stop on this sunny journey is the Premium Oval Sunglasses. These oversized oval sunglasses are designed to keep you ahead of the trends while providing superior eye protection. Crafted from glossy hand-polished acetate, these frames boast thick outer rims and wide temple arms adorned with the distinctive "Z" Zenni logo. What sets these sunnies apart is their ability to add a dash of drama to any outfit, whether it's a casual beach day or a more formal occasion. To complete the look, opt for the golden amber gradient tinted lenses that not only shield your eyes but also make a style statement.
Other Orange Sunglass Options
If oval frames don't align with your personal style, Zenni offers a variety of other orange sunglass options to choose from.
For those who love practicality, the Foldable Square Sunglasses 1143842 are a timeless choice. Made from lightweight flexible TR90 plastic, these sunglasses feature iconic double metal dot details and are designed to withstand outdoor adventures. The added convenience of foldable frames allows for easy storage, and each pair comes with a specialty case featuring a zipper closure and an adjustable loop band. Complement these frames with the Fashion Tint in light amber for a cool casual look.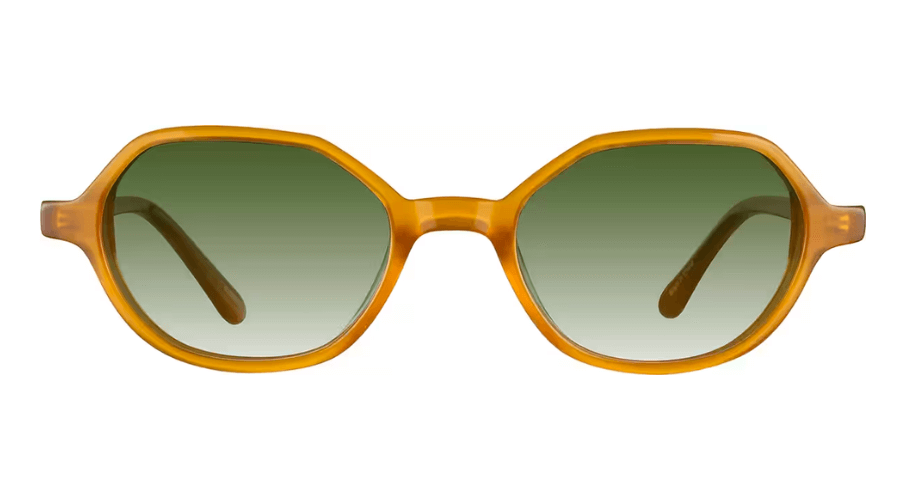 For those seeking a touch of sophistication, consider the Retreat 4429642 from the Timo × Zenni Collection. Inspired by weekend escapes and designed in collaboration with Timo Weiland, these medium-sized acetate frames are hand-polished to a lustrous finish. The addition of spring hinges ensures a comfortable and secure fit. To make a statement, pair these frames with the sage gradient lens tint, which adds a delightful contrast to your style.
Incorporating orange sunglasses into your eyewear collection is a splendid way to infuse energy and zest into your look. Whether you resonate with the drama of oval frames, the practicality of foldable squares, or the elegance of Retreat from the Timo × Zenni Collection, Zenni's range of orange sunglasses has something for everyone. So, embrace the sunshine, amplify your fashion quotient, and let your inner sunshine shine through with Zenni's vibrant orange sunglasses. After all, who said eye protection couldn't be an expression of style?

Dr. Sophia Moh, OD is an optometrist located in Bay Area, California. She completed her undergraduate studies at UC San Diego and earned her doctorate at UC Berkeley School of Optometry. She has experience in a variety of eye care settings including primary care optometry, general ophthalmology, community health clinic, and Veterans Affairs. Her mission is to help the world see better by developing high-quality, affordable eyewear for everyone. She is also a certified American Board Optician (ABO) and provides training and lectures on optical education topics.