Zenni Optical's VR Prescription Lenses for Meta Quest 3: A Game-Changer According to Instagram Reviews!
In the ever-evolving world of virtual reality, the Meta Quest 3 has taken the gaming community by storm, offering an immersive experience that transcends traditional gaming. However, for those with prescription glasses, the struggle to find comfort within the VR headset was real—until now. Zenni Optical has once again proven its commitment to enhancing lives with the launch of their VR prescription lenses, and the Instagram community is buzzing with excitement. Let's delve into the reviews that highlight just how revolutionary these lenses are for Meta Quest 3 users.
Shop VR Prescription Lenses for Meta Quest 3
@CS Murphy's Game-Changing Experience

@CS Murphy shares the joy of having Zenni's prescription lenses in their new Quest 3 headset. The difference is palpable, with the screens now closer to the eyes, eliminating the need for glasses during virtual adventures. As a brand that champions the mantra "See better, live better," Zenni Optical has truly delivered a product that aligns with the seamless and enhanced experience every VR enthusiast deserves.
@Numetalforever's Mind Blowing Experience
For many, the struggle of accommodating glasses within the Quest 3 has been a hindrance to their VR escapades. However, @Numetalforever found a solution in Zenni's VR prescription lenses. The elation is evident as they express how these lenses not only saved them from the discomfort of ill-fitting glasses but also provided a mind-blowing experience. For the first time, they can play games without the burden of glasses on their face—an experience made possible by Zenni Optical's innovative solution.
@thatboymech's Drastically Improved VR Life
In a straightforward endorsement, @thatboymech urges Meta Quest 3 owners to invest in Zenni's VR prescription lenses. They emphasize that the improvement in their VR life has been nothing short of drastic. It's a testament to the transformative impact that quality prescription lenses can have on the overall virtual reality experience.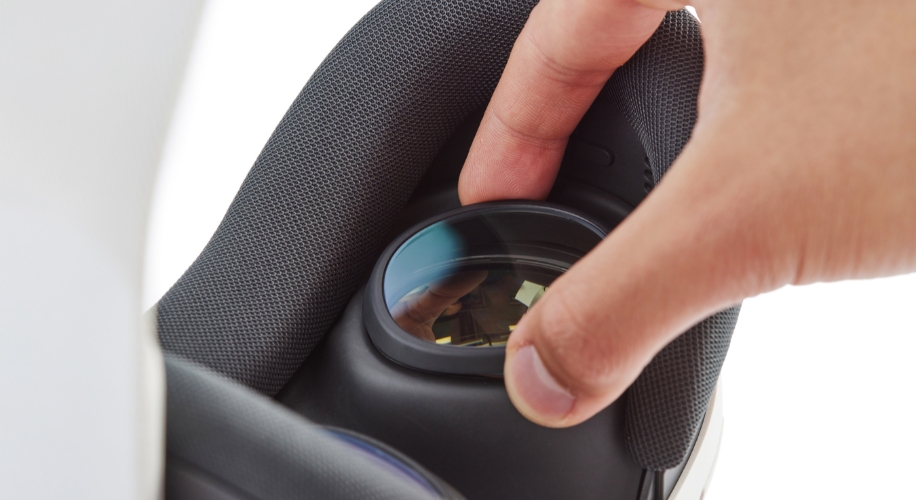 Zenni Optical's VR prescription lenses for Meta Quest 3 are undeniably making waves, and the Instagram reviews speak volumes about the positive impact they've had on users' lives. From eliminating the need for traditional glasses to providing a game-changing experience, Zenni's commitment to "See better, live better" shines through. If you're a Meta Quest 3 owner looking to elevate your VR experience, these lenses might just be the game-changer you've been waiting for. Invest in the future of VR with Zenni Optical!

Dr. Sophia Moh, OD, is an optometrist based in the Bay Area, California. She holds a doctorate from UC Berkeley School of Optometry and has worked in various eye care settings, including primary care optometry, general ophthalmology, community health clinics, and Veterans Affairs. Dr. Moh is dedicated to improving global vision health by making high-quality, affordable eyewear accessible to all. She is also a certified American Board Optician (ABO) and actively contributes to optical education through training and lectures.