Eyewear Touchdown: Zenni's All-Star Looks at the 49ers Showdown
Bang Bang Niner Gang! Our Zenni team recently geared up for an exciting game day experience, supporting the San Francisco 49ers as they faced off against the Tampa Bay Buccaneers. Not only did the 49ers emerge triumphant with a stellar 27-14 victory, but the Zenni crew also brought their A-game in the eyewear department.
Eric's Cool Sports Shields Sunglasses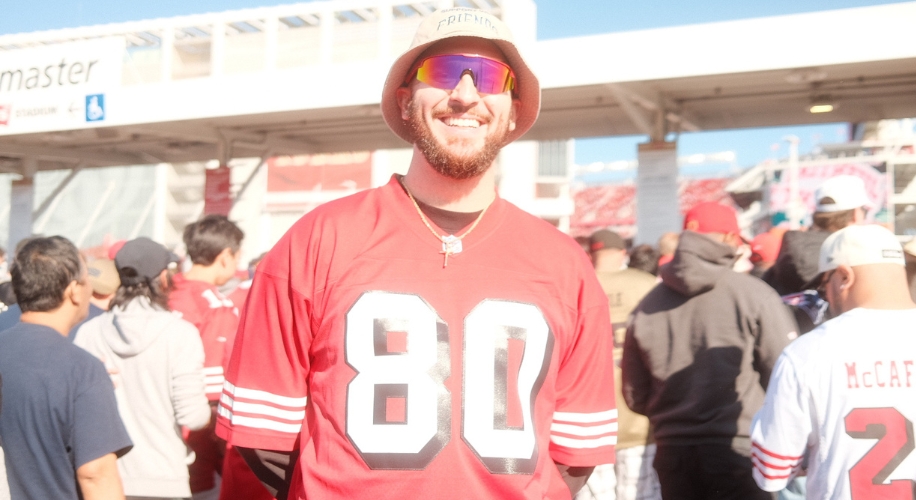 Eric Ramos, Zenni's People Operations Coordinator, stole the spotlight in our newest sports shield in the vibrant color Red, perfectly coordinating with the iconic 49ers colors. These wraparound half-rim sunglasses are not just stylish but also versatile, crafted from lightweight, impact-resistant TR90 plastic. Featuring high-quality lenses for superior sun protection, adjustable nose pads, and temple tips for unparalleled comfort and slip resistance.
Check out Eric's look here
Nick's Classic 49ers Sunglasses
Nick Almaleh, Zenni's Director of Infrastructure & Security, showcased the epitome of cool with our popular Square Sunglasses, boasting flame red mirror-tinted lenses. This classic square frame is a fantastic choice for those seeking affordable sunglasses or making a bold statement with their everyday glasses. The wide frame comes in matte black and a variety of glossy options: red, translucent gray, teal, yellow, and white.
Explore Nick's style here
Sophia's Kittles Sunglasses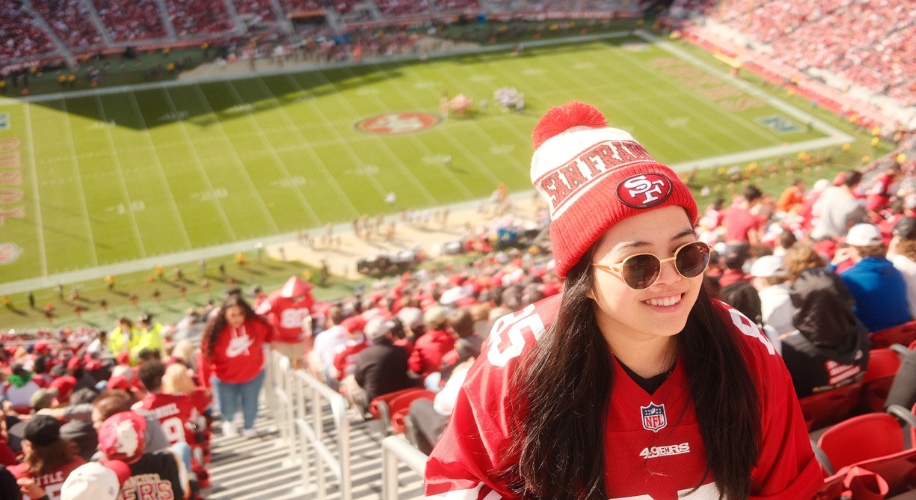 Dr. Sophia Moh, Zenni's Optometrist and Optical Product Manager, is rocking the High Flyn' Sunglasses from The Kittles x Zenni collection. These premium round glasses offer a shiny metal look that seamlessly transitions from the field to fashion-forward outings. With wire-thin temple arms and minimalist design features, coupled with adjustable nose pads and soft plastic temple tips, these glasses provide not only style but also exceptional comfort.
Discover Dr. Sophia Moh's style
At Zenni, we don't just witness victories on the field – we style them with our unique and trendsetting eyewear. Join us in celebrating both the triumph of the 49ers and the unbeatable style of the Zenni crew!
Discover The Kittles x Zenni and Faithful to the Bay Collection