What are Progressive Readers and How to Order Them

What are Progressive readers?
Progressive readers are an over the counter solution for anyone needing the magnification of readers but the freedom and range of progressives. They have no prescription in the upper half of the lens and progress gradually into the reading magnification. Thus allowing the wearer to see far away, up close, and everything in between.
Do You Need a Prescription?
In most U.S. states, excluding New York, Minnesota, and Rhode Island, you can snag Progressive Readers without the fuss of a prescription. Now, let's dive into the hassle-free process of ordering them from Zenni Optical.
How to Order Progressive Readers on Zenni Optical?
At Zenni Optical you can order progressive readers in any frame that is compatible with progressives and with any lens combination that fits your specific eyewear needs, whether that is a Blokz blue light lens for digital use or polarized sunglass lenses for reading a book poolside, the options are endless.
Step 1: Frame Selection
Browse and choose any frame that suits your style.
Ensure it's progressive-friendly by using the filter or checking the details tab.
Step 2: Lens Selection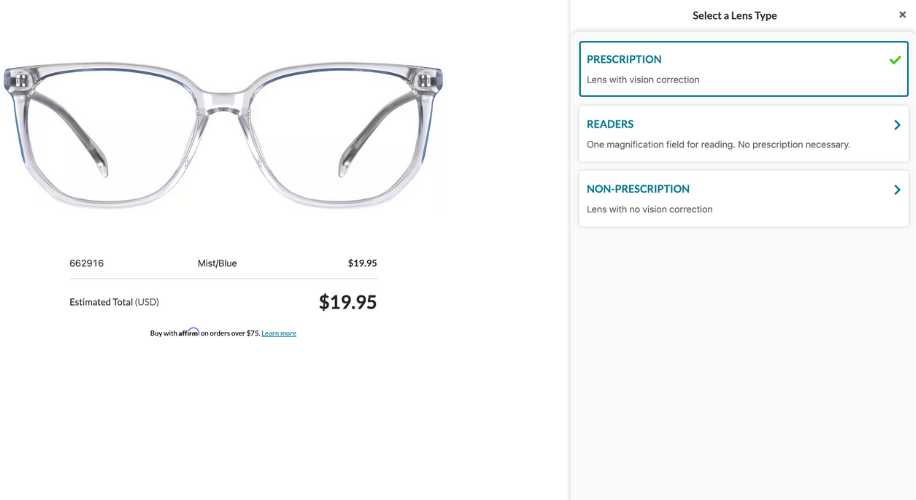 Click on "Select Lens."
Opt for "Prescription" under Lens Type.
Choose "Progressives."
Step 3: Prescription Input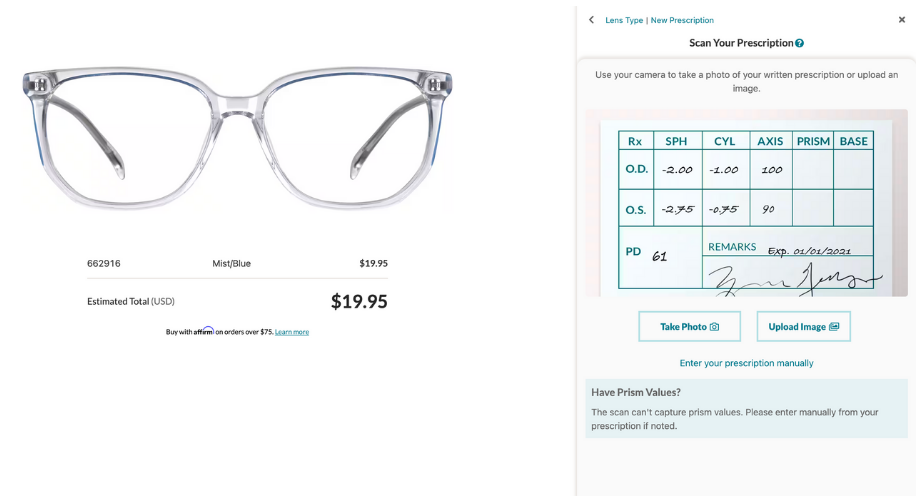 Select "Enter your Prescription Manually."
Add your Pupillary Distance (use "FIND YOUR PD" if needed).
Skip SPH, CYL, or AXIS for each eye.
Input your desired magnification strength under NV ADD.
Enter your birth year.
Click Submit.
Step 4: Progressive Options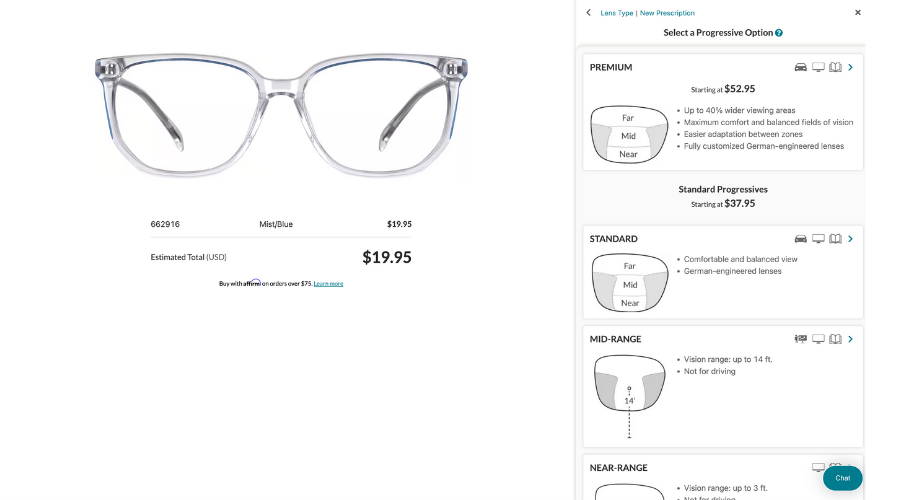 Choose your desired progressive type.
The premium option is recommended for its 40% wider clarity area in magnification portions.
Step 5: Confirm and Save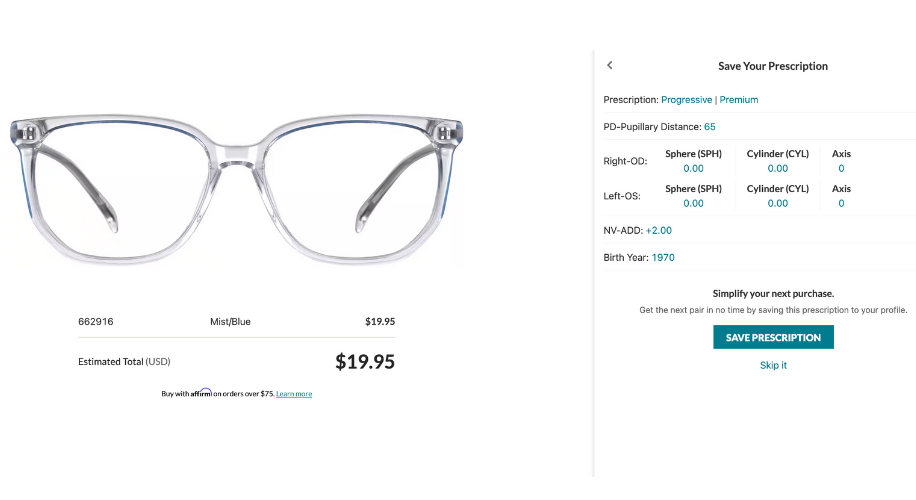 Confirm your prescription accuracy.
Save for future easy purchases or skip.
Step 6: Lens Customization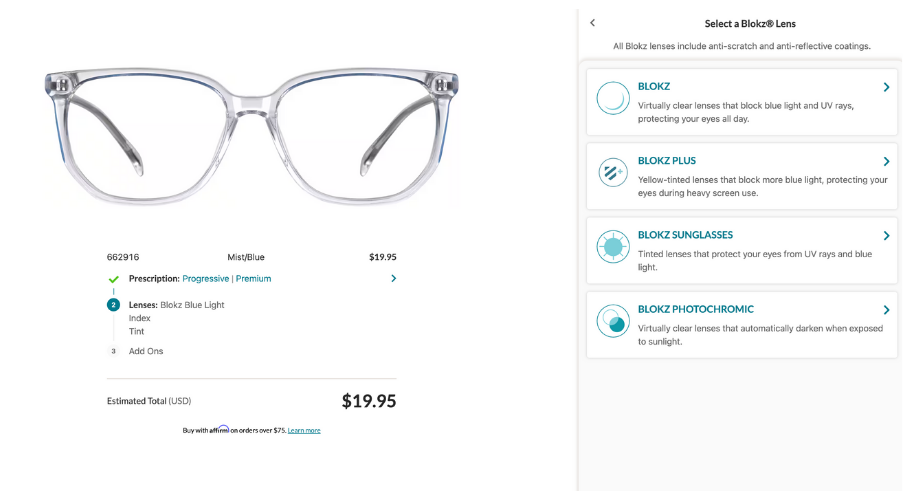 Choose a lens type (e.g., Blokz for digital use or transitions for lenses that change from clear indoors to sunglasses outside).
Select a customized option within the category, each explained for clarity.
Step 7: Lens Index and Coating
Choose your lens index based on our opticians' recommendations.
Select your preferred anti-reflective option.
Step 8: Add-Ons and Review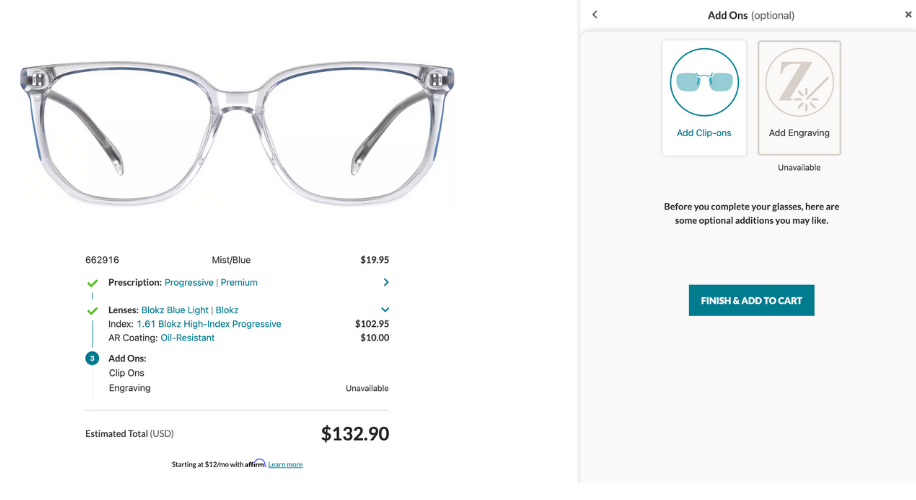 Enhance your eyewear with clip-ons or engraving.
Review your selections and add to cart.
Step 9: Secure Checkout
Pay securely with credit card, PayPal, Amazon Pay, G Pay, or Affirm.
Step 10: Await Your Custom Creation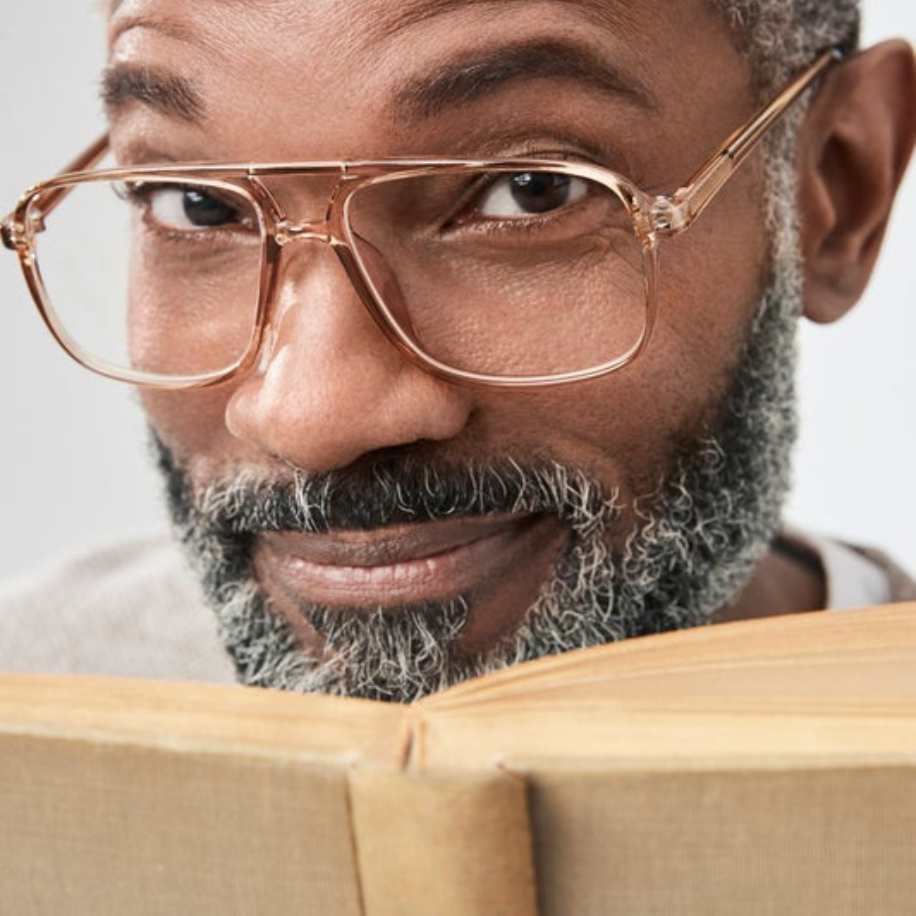 Relax as our lab crafts your personalized glasses, shipping them directly to your doorstep.
Embrace the optical brilliance of Zenni Optical's Progressive Readers, offering top-notch quality at a fraction of the retail cost. Your crystal-clear vision journey begins here!

With over 15 years of experience in the optical industry, Frankie Marina is a seasoned optician who has held various roles, from General Manager overseeing optical labs and collaborating with eye doctors to her meticulous position as Final Inspector ensuring the precision of each ordered pair of glasses. Throughout her career, she has refined her expertise. Frankie's skills include troubleshooting vision errors and curating frames for high-profile VIP clients, effortlessly blending functionality with style. Today, as a dedicated optician with Zenni Optical, Frankie is committed to helping people see better and live better by sharing her wealth of knowledge and discover eyewear solutions that not only promote clear vision, but also instill confidence.