Choosing the Right Round Glasses for Women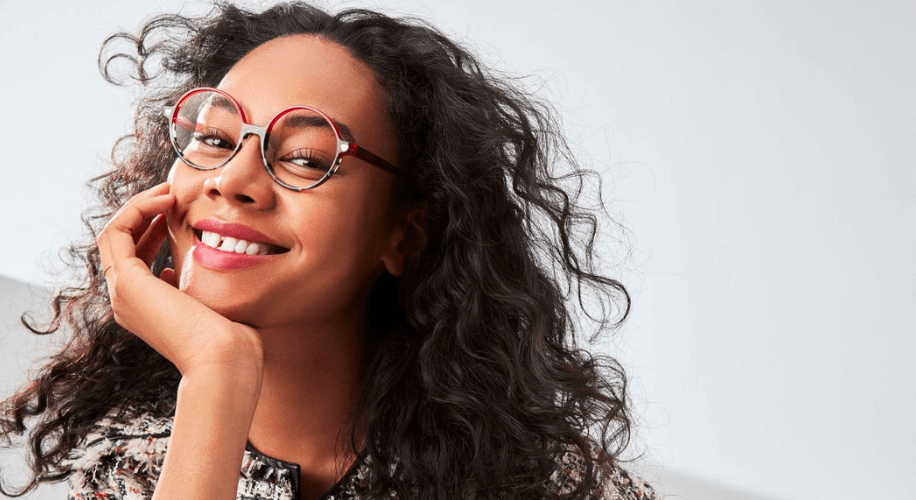 Round glasses have been a timeless trend for women, combining both style and functionality. From the groovy hippie glasses of the sixties to the modern designer frames, they've become a staple in eyewear fashion. But how do you pick the perfect pair that complements your look while addressing your eye health needs? In this guide, we will help you navigate the world of round glasses for women.
Finding the Perfect Fit
Choosing glasses isn't just about style, it's also about comfort. A great pair of glasses should enhance your visual clarity without compromising comfort. Luckily, round glasses are known to be universally flattering. However, when shopping for a new pair, it's essential to consider the size and the fitting of the frames.
Size Matters
Size is a crucial consideration when shopping for round glasses. Choosing frames that are too big can overwhelm your features while too small can make your face look larger. Therefore, it's important to strike a balance. Round glasses, especially oversized ones, can be a fashionable statement, but make sure they fit your face properly. Check out our guide on glasses for different face shapes for more help with this.
Fitting is Essential
Comfort is key when choosing the right glasses. Round glasses should fit well on your nose and ears, and shouldn't slide down or press too hard on any point. For those with a low bridge, glasses that have nose pads or universal fit are ideal for ensuring a comfortable and secure fit.
Selecting the Right Lenses
Apart from the frames, the lenses in your round glasses are an equally important component to consider. Whether you need them for all-day use, reading, computer, or for a specific condition like astigmatism, the correct lenses can make a world of difference to your visual experience.
Prescription Lenses
If you need glasses for reading or distance, prescription lenses are a must. Precision is key here, so ensure your prescription is up to date. Round glasses with non-prescription lenses are also available for those who just want to make a fashion statement.
Blue Light Glasses
For those who spend a significant amount of time in front of screens, blue light glasses can help reduce eye strain. Round glasses can also be fitted with blue light-blocking lenses, providing both style and protection from harmful blue light.
Choosing Your Style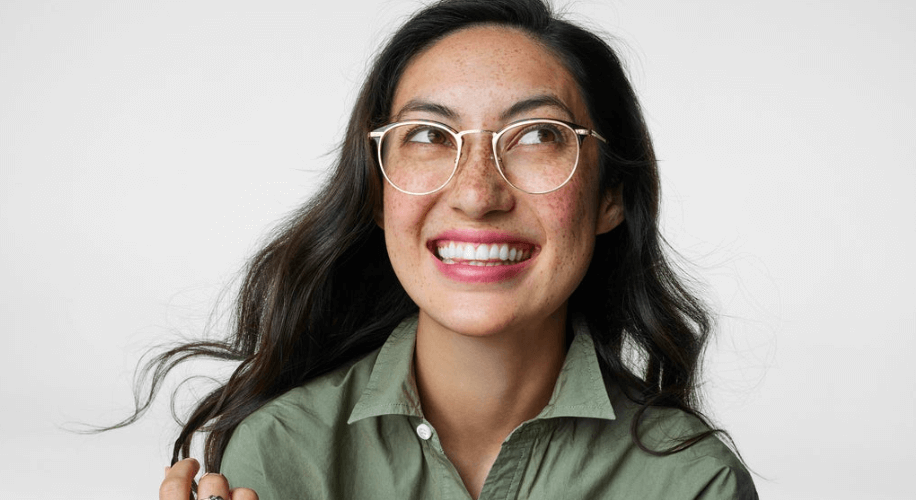 Lastly, but most importantly, the style of your round glasses should reflect your personality and fashion sense. Whether you prefer a retro look, colored frames, or sleek metal frames, the options are endless.
Color and Material
While classic black or brown glasses frames are always in style, don't be afraid to experiment with color. Colored glasses in materials like plastic or metal can add a pop of personality to your look.
Unique Touches
Details like gold accents, tortoiseshell patterns or unique bridge designs can add a unique touch to your round glasses. Don't forget, glasses are not just a necessity, they are an accessory that can elevate your style.
In conclusion, choosing the right round glasses for women means considering fit, lenses, and style. But most importantly, the perfect pair should make you feel confident and ready to take on the world.