Show Your School Pride: Zenni's Blue and Gold Glasses Collection
Hello, Zenni enthusiasts! Dr. Sophia Moh here, your dedicated optometrist, and today I am thrilled to introduce you to Zenni Optical's latest collection that allows you to flaunt your school spirit in style. Say hello to our Blue and Gold glasses collection – the perfect way to show your alma mater pride, especially if you're a proud Golden Bear, like myself, cheering for UC Berkeley's Cal football team.
Blue and Gold Style at Cal Football: UC Berkeley Students Shine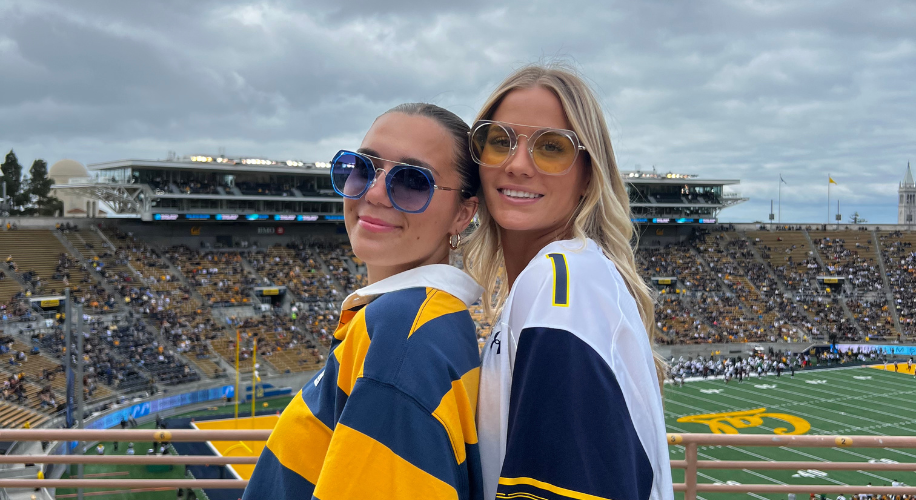 We adore the Blue and Gold glasses showcased by UC Berkeley students during a Cal football game. One student embraces the Clear frame with a yellow fashion tint lens, adding a vibrant touch to the sunny game day ambiance. Meanwhile, another student rocks the Blue frame with a smoke gray gradient tint, highlighting the collection's versatility. These sunglasses seamlessly blend modern style with advanced technology, featuring subtly curved lenses and an angular aviator design – a bold statement perfect for the spirited atmosphere of a football game.
Discover Geometric Sunglasses
Embrace the Legacy: Your Blue and Gold Journey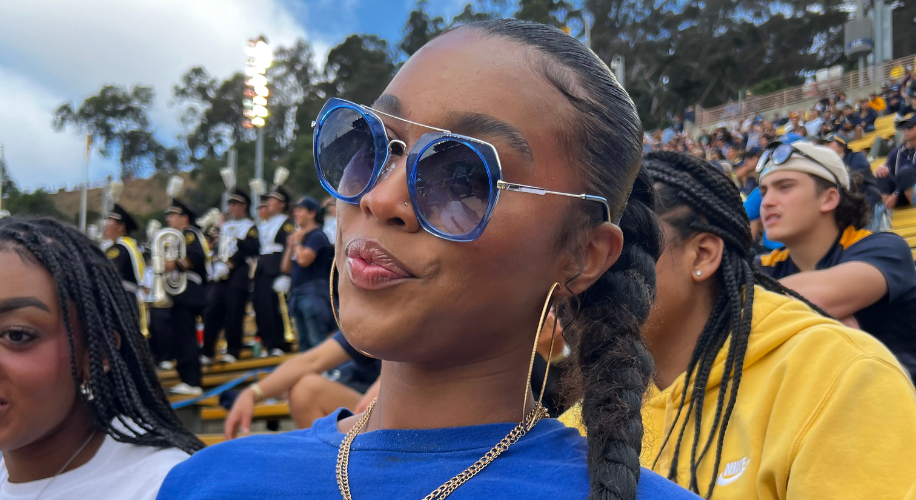 As we wrap up our exploration of Zenni's Blue and Gold glasses collection, I'm reminded of the profound connection between style, school spirit, and the energy of a Cal football game. The frames showcased by UC Berkeley students encapsulate not only a vibrant aesthetic but also a sense of pride and camaraderie that extends far beyond the stands. Each pair reflects the versatility and modernity we strive for at Zenni Optical. So, fellow enthusiasts, join me in celebrating not just the frames but the journey they represent – a journey marked by style, school spirit, and the undeniable energy of being part of the Golden Bear community. Here's to looking good and cheering loud – Go Bears!
Shop Blue and Gold Glasses Collection
Disclaimer: This Zenni product and design are not affiliated, associated, authorized, endorsed by, or in any way officially connected with a third-party company, organization, institution, individual, or other entity.


Dr. Sophia Moh, OD, is an optometrist based in the Bay Area, California. She holds a doctorate from UC Berkeley School of Optometry and has worked in various eye care settings, including primary care optometry, general ophthalmology, community health clinics, and Veterans Affairs. Dr. Moh is dedicated to improving global vision health by making high-quality, affordable eyewear accessible to all. She is also a certified American Board Optician (ABO) and actively contributes to optical education through training and lectures.