Zenni's Lunar New Year, Year of the Dragon Glasses
As we bid farewell to the old and welcome the new, Zenni is thrilled to usher in the Lunar New Year with a touch of mythical elegance. Introducing our limited-edition Lunar New Year, Year of the Dragon glasses, a sleek and symbolic addition to your eyewear collection. Unveiling a celebration of the extraordinary, these glasses are designed to not only enhance your vision but also your style in the Year of the Dragon.
LNY Dragon Icon Glasses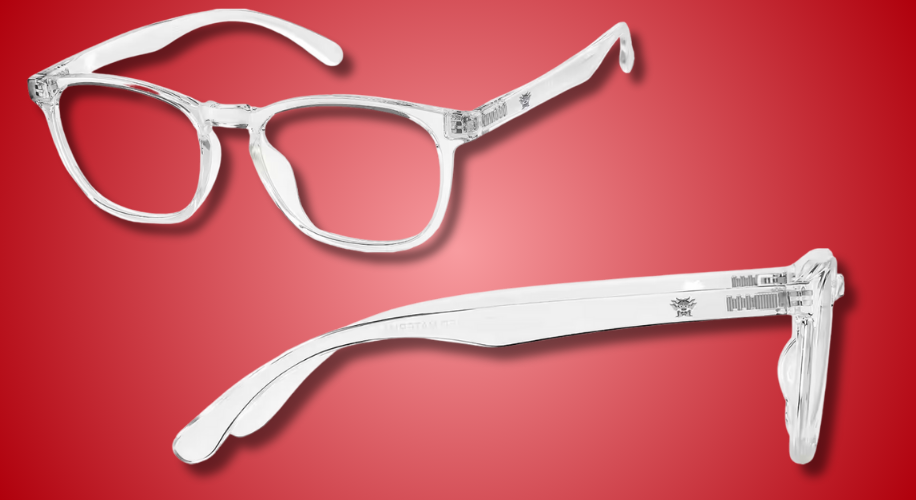 Step into the Year of the Dragon with flair as you don our exclusive square glasses. Crafted from lightweight bio-based materials, these frames are as comfortable as they are stylish. The glossy finish adds a touch of sophistication, while the minimalist design keeps the focus on the small dragon embellishment adorning the temple arms.
The dragon, a symbol of power, strength, and good fortune in Chinese culture, takes center stage on these frames. Whether you wear them to the office, a festive gathering, or a casual day out, these glasses effortlessly blend tradition with modernity, making them a versatile accessory for the year ahead.
Discover LNY Dragon Icon Glasses
Limited Edition Gift Bundle: Unwrap the Dragon's Blessings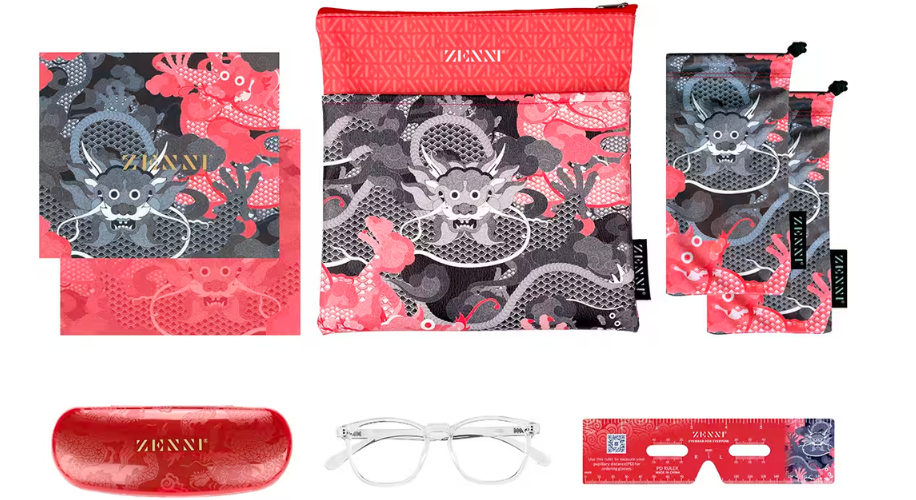 As a token of our appreciation for your loyalty, each pair of Year of the Dragon glasses comes with a limited edition Zenni Year of the Dragon gift bag. This exclusive bundle includes one hard case to keep your glasses safe and secure, two microfiber drawstring cases for added convenience, and two microfiber cleaning cloths to ensure your lenses stay crystal clear.
The dragon, with its mythical aura, is believed to bring good luck and prosperity. We've curated this special gift bundle to infuse your new year with positive vibes and to make your eyewear experience truly extraordinary.
Where Style Meets Tradition
Be a part of the Lunar New Year festivities by embracing the Year of the Dragon with Zenni's exclusive glasses. Elevate your style, celebrate tradition, and welcome the new year with a roar. Don't miss out on this limited-edition release – get your Year of the Dragon glasses now.
Here's to a year filled with prosperity, good fortune, and, of course, impeccable style. Happy Lunar New Year from Zenni!

Dr. Sophia Moh, OD, is an optometrist based in the Bay Area, California. She holds a doctorate from UC Berkeley School of Optometry and has worked in various eye care settings, including primary care optometry, general ophthalmology, community health clinics, and Veterans Affairs. Dr. Moh is dedicated to improving global vision health by making high-quality, affordable eyewear accessible to all. She is also a certified American Board Optician (ABO) and actively contributes to optical education through training and lectures.