Zenni's Denim Chic Glasses Collection
Indulge in the allure of timeless fashion with Zenni's Denim Chic Glasses Collection. Our denim-inspired frames, available in both eyeglasses and sunglasses, seamlessly blend classic elegance with contemporary style. Denim has long been a staple in everyone's wardrobe, and now you can turn heads with this iconic fabric on your face.
Denim: A Timeless Wardrobe Staple
Image from NEOSiam
Denim isn't just a fabric; it's a cultural phenomenon. A timeless wardrobe staple, denim effortlessly transcends trends and seasons. From casual outings to formal affairs, denim has proven its versatility, and now Zenni brings this enduring style to your eyewear collection.
Explore the Collection
Denim Blue Rectangle Glasses
Give your look an edge with these bold rectangle glasses made from TR90 plastic. The wide, lightweight frame, featuring a matte woodgrain finish, is available in denim blue, tortoiseshell, brown, and black. A perfect blend of modern aesthetics and classic appeal.
Explore Denim Blue Rectangle Glasses
Sepulveda Round Glasses

Exuding retro-chic minimalism, these round glasses feature a lightweight stainless steel frame with delicate detailing around the rims and temple arms. Acetate temple tips and silicone nose pads ensure a comfortable and stylish wear.
Explore Sepulveda Round Glasses
Premium Blue Oval Sunglasses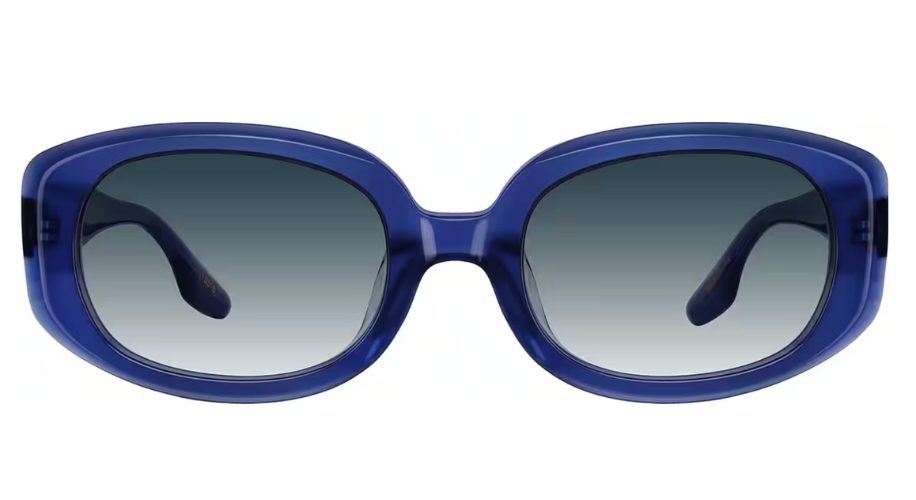 Stay ahead of the trends with these flattering oversized oval sunglasses. Made from glossy hand-polished acetate, the frame boasts thick outer rims and wide temple arms adorned with the iconic "Z" Zenni logo. Add a touch of drama to any outfit, from relaxed to buttoned-up.
Explore Premium Blue Oval Sunglasses
Shop Denim Chic Eyewear
Elevate your style and embrace the enduring charm of denim with Zenni's Denim Chic Eyewear Collection. From rectangle frames to round glasses and oversized oval sunglasses, there's a denim-inspired style for every occasion.

Dr. Sophia Moh, OD, is an optometrist based in the Bay Area, California. She holds a doctorate from UC Berkeley School of Optometry and has worked in various eye care settings, including primary care optometry, general ophthalmology, community health clinics, and Veterans Affairs. Dr. Moh is dedicated to improving global vision health by making high-quality, affordable eyewear accessible to all. She is also a certified American Board Optician (ABO) and actively contributes to optical education through training and lectures.