Zenni's VR Prescription Lens Inserts for Meta Quest 3: A Game-Changer in Visual Comfort
Virtual reality enthusiasts have long sought the perfect solution for crystal-clear visuals and unparalleled comfort in their headsets. Look no further – Zenni Optical's VR Prescription Lens Inserts for Meta Quest 3 have taken the VR experience to new heights, as echoed by the overwhelmingly positive reviews from our satisfied customers.
Velle's Enthusiastic Endorsement

Velle, a seasoned VR user, has made a direct comparison with a competitor and declares, "Zenni's VR Prescription Lens Inserts are simply amazing." The sleek carrying case and hassle-free installation set them apart, and Velle notes that they are virtually unnoticeable within the headset.
Luca's Immersive Experience
Luca's review emphasizes the positive impact on immersion, comfort, and field of view. The lenses provide a whole new level of comfort, allowing Luca to play on the first spacer setting. The thin, affordable, and high-quality design is hailed as a must-have accessory for any serious VR user.
Cecil_k_lewis on Improved Comfort for Visually Impaired Users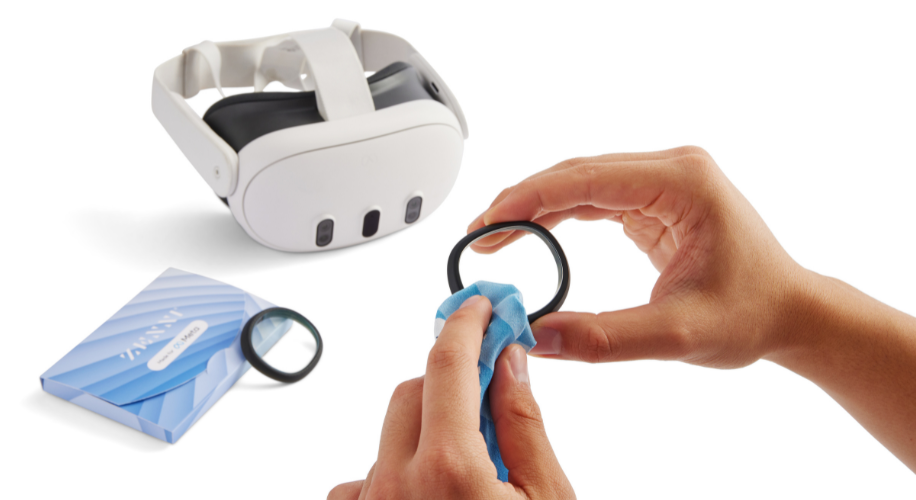 For those with visual impairments aka those who wear prescription glasses, Zenni's VR Prescription Lens Inserts are a game-changer. Cecil_k_lewis shares that wearing glasses was uncomfortable to the point of almost returning the Meta Quest 3. Zenni's solution offers a comfortable alternative for both Cecil_k_lewis and their wife.
Jason's Shocking Discovery
Jason expresses astonishment at the seamless integration of Zenni's lenses with the Meta Quest 3, praising the build quality and clarity. The lenses blend so well that they appear to be an integral part of the headset. The prescription accuracy and clarity are so impressive that Jason suggests Zenni and Meta collaborated on these lenses.
Doro's Life-Changing Experience
Doro's emotional testimonial stands out as a favorite at Zenni Optical. Unable to see clearly through glasses, Doro found a solution that changed their gaming experience forever. The lenses have eliminated shifting images and provided Doro with a clean, crisp gaming experience, prompting the heartfelt exclamation, "ZENNI HAS CHANGED MY LIFE FOREVER!"
At Zenni Optical, we take pride in delivering high-quality visual experiences at an affordable price. The overwhelmingly positive reviews for our VR Prescription Lens Inserts for Meta Quest 3 speak volumes about the impact on comfort, clarity, and overall immersion. As our valued customers share their experiences, we remain committed to our motto – "See Better, Live Better." Elevate your virtual reality experience with Zenni's VR Prescription Lens Inserts today!
Shop VR Prescription Lens for Meta Quest 3

Dr. Sophia Moh, OD, is an optometrist based in the Bay Area, California. She holds a doctorate from UC Berkeley School of Optometry and has worked in various eye care settings, including primary care optometry, general ophthalmology, community health clinics, and Veterans Affairs. Dr. Moh is dedicated to improving global vision health by making high-quality, affordable eyewear accessible to all. She is also a certified American Board Optician (ABO) and actively contributes to optical education through training and lectures.