The Benefits of Progressive Lens Sunglasses
As an eyewear provider, we regularly come across a range of eyewear needs. From prescription glasses for astigmatism to fashionable aviator sunglasses, there's a lot to consider. But one type of eyewear that often gets overlooked is progressive sunglasses. Progressive sunglasses offer a unique combination of style and functionality that sets them apart. Let's explore some of the features that make these sunglasses stand out.
What are Progressive Sunglasses?
Progressive sunglasses are advanced eyewear that caters to both your vision needs and protection from harmful UV rays. They are not just ordinary sunglasses, but they also help in correcting nearsightedness, farsightedness, and presbyopia. They are designed with a gradient of power, which means they feature a smooth transition from distance correction at the top to reading correction at the bottom of the lens.
Benefits of Progressive Sunglasses
Now that we have an understanding of what progressive sunglasses are, let's delve into the benefits they offer:
Convenience: Progressive sunglasses eliminate the need to switch between regular sunglasses and reading glasses. This makes them particularly useful for outdoor activities like reading a book in the park or looking at a map during a road trip.
UV Protection: Just like regular sunglasses, progressive sunglasses protect your eyes from harmful UV rays. This is crucial as overexposure to UV rays can lead to conditions like cataracts and macular degeneration.
Seamless Vision: Unlike bifocal or trifocal lenses, progressive lenses offer a seamless transition between different vision zones. There is no visible line on the lens, providing a more natural and comfortable visual experience.
Style: Progressive sunglasses come in various designs and styles. Whether you prefer classic aviator sunglasses for men or chic cat eye sunglasses, you can find a pair of progressive sunglasses that suits your style.
Finding the Right Pair of Progressive Sunglasses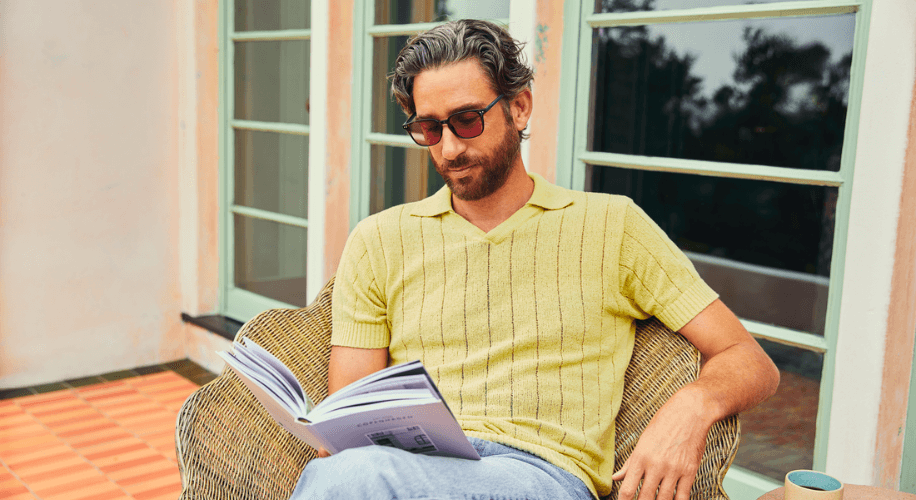 Choosing the right pair of progressive sunglasses involves considering your prescription, lifestyle, and personal style. At Zenni Optical, we offer a wide range of options from classic round sunglasses to trendy oversized sunglasses. Our best seller glasses and new arrivals collections are great places to start.
Things to Consider
Before making a purchase, here are a few things you should keep in mind:
Your Prescription: Ensure you have a current and accurate prescription. Progressive sunglasses are custom-made to fit your specific vision needs.
Lifestyle: If you spend a lot of time outdoors, you might want to consider active eyewear or photochromic sunglasses that adjust to changing light conditions.
Personal Style: From pink sunglasses to black square sunglasses, our collection caters to various styles. Don't compromise on your style for functionality. With progressive sunglasses, you can have both.
In conclusion, progressive sunglasses are a unique blend of functionality and style. They offer a seamless visual experience while providing protection from harmful UV rays. With a variety of styles available at Zenni Optical, you're sure to find the perfect pair to suit your needs and style.

Dr. Steven Lee is a visionary leader in the eye care and telemedicine sectors and has built a remarkable career by combining his formal training in eye care, engineering expertise, and a passion for innovation. Dr. Lee serves as Zenni's the Head of Optical Product.