Crystal Clear Style: The Trendy Appeal of Men's Clear Glasses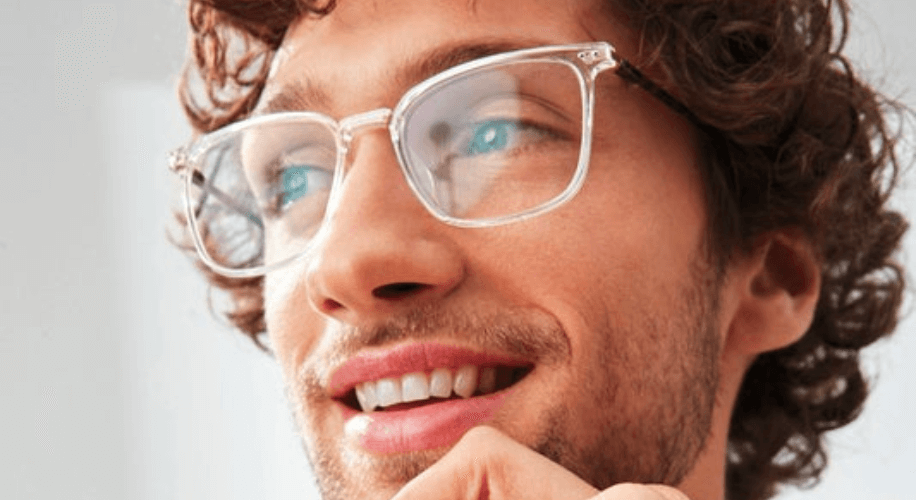 What's all the hype about men's clear glasses? These eye-catching accessories are more than just a tool for vision correction. They have taken the fashion world by storm, offering a unique blend of style, sophistication, and edginess that's hard to resist. Whether you want a subtle look or a bold statement, clear glasses are a versatile option that can enhance your style.
Why Choose Clear Glasses?
Clear glasses, sometimes referred to as transparent or crystal glasses, are frames that are virtually transparent made from plastic materials such as premium acetate or TR90. Here are some reasons why they are a great choice:
Clear glass frames are versatile. They match any outfit, compliment any hair color, and adapt to any situation, whether it's a professional meeting or a casual outing.
They are neutral. This makes them a great choice if you prefer a minimalist style.
Clear glasses are trendy. They are a popular choice among fashion-forward individuals, including celebrities and style influencers. A pair of clear glasses can easily elevate any outfit and make you stand out in a crowd.
The Clear Glasses Trend
Although clear glasses have been around for a while, they have made a surge in popularity. This trend is not limited to clear prescription eyewear. Sunglasses for men with clear frames are also a popular item. The charm of men's clear glasses lies in their unique aesthetic appeal. They offer an alternative to traditional frames, providing a clean and modern look that's both stylish and functional.
Choosing the Right Clear Glasses
When it comes to choosing clear glasses, the frame shape and size matter. Here are some popular styles to consider:

Round clear glasses for men: Round clear glasses frames offer a classic and timeless look. They are especially flattering for those with square or rectangular face shapes.
Shop Clear Round Glasses SKU# 7818623

Rectangle clear glasses: These offer a more geometric aesthetic, adding sharpness and definition to softer facial feature
Shop Clear Rectangle Glasses SKU# 2031923
Remember, the best glasses are not just fashionable, but also comfortable and properly fitted to your face. At Zenni Optical, we offer a wide range of men's clear glasses to suit different needs and preferences. Start browsing for your perfect pair of clear glasses today!

Dr. Sophia Moh, OD is an optometrist located in Bay Area, California. She completed her undergraduate studies at UC San Diego and earned her doctorate at UC Berkeley School of Optometry. She has experience in a variety of eye care settings including primary care optometry, general ophthalmology, community health clinic, and Veterans Affairs. Her mission is to help the world see better by developing high-quality, affordable eyewear for everyone. She is also a certified American Board Optician (ABO) and provides training and lectures on optical education topics.