Round Sunglasses: An Evergreen Trend
Fashion has an incredible knack for revisiting the past and reinventing classic styles. One such timeless trend that continues to make a fashionable comeback are round sunglasses. Originally popularized in the 1960s and 70s, the iconic curved frames are as relevant today as they were back then. One of the reasons for their sustained popularity is their universal appeal – they are worn and loved by both men and women. Not just a fashion statement, round glasses also serve the important function of protecting your eyes from harmful UV rays. In this post, we will delve into the enduring allure of round sunglasses, and why they deserve a place in your eyewear collection.
A Throwback to Vintage Chic
Round sunglasses are the epitome of retro-inspired fashion. The unmistakable full, circular lenses exude a nostalgia-tinged charm that is both sophisticated and stylish. Many celebrities and fashion icons have donned these cool glasses, further cementing their status as a must-have fashion accessory. Here are a few reasons why the round sunnies are a perennial favorite:
Versatility: Whether you're going for a leisurely brunch or attending a music festival, round sunglasses can enhance any outfit and occasion. They come in a variety of designer sunglasses or cheap sunglasses options without compromising on the style quotient.
Unisex appeal: Round frames are a popular choice for both men and women. You can find a myriad of men's round glasses and polarized sunglasses for women designs.
Protection: Aside from their aesthetic appeal, round sunglasses also provide essential protection from the sun's harmful UV rays. Many come with polarized lenses for additional vision clarity.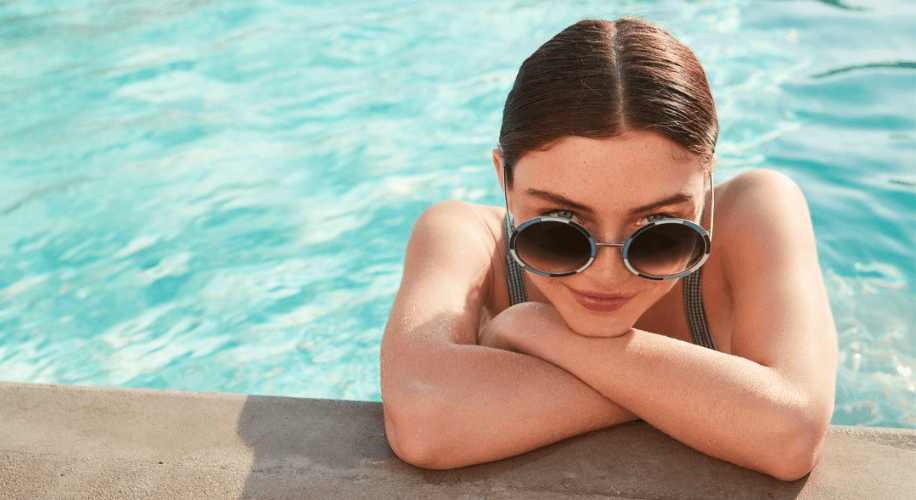 Finding the Perfect Round Sunglasses
While round glasses are a stylish choice, they may not suit everyone. The key to finding the perfect pair lies in understanding your face shape. Here's a quick guide:
Oval face: If you have an oval face, consider yourself lucky as almost all frame styles suit this face shape. Oval sunglasses can further accentuate the balanced proportions of your face.
Square face: Those with square faces can benefit from round or oval sunglasses as they help soften the angular features.
Heart-shaped face: If you have a heart-shaped face, opt for bottom-heavy or heart sunglasses to balance the width of your forehead.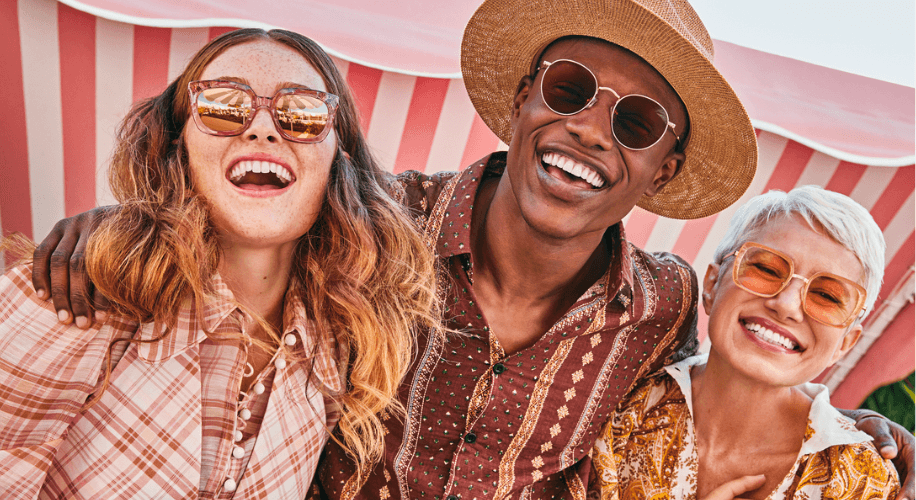 Styling Your Round Sunglasses
Styling round sunglasses can seem daunting, but it's all about balance and personal taste. You can pair them with a laid-back, casual outfit for daytime outings or with a chic ensemble for more formal occasions. Here are a few tips:
Color: Round sunglasses come in a variety of colors. Classic black or brown lenses offer a timeless appeal, while purple sunglasses or green sunglasses can add a pop of color to your outfit.
Frame: The type of frame you choose can dramatically change your look. Thin frame glasses exude a minimalist, modern vibe while low bridge fit glasses can give a vintage-inspired look.
Prescription: If you need vision correction, prescription sunglasses are a practical and stylish option. They're available in both men's reading sunglasses and women's reading glasses.
Whether you're a fan of vintage style or simply appreciate the timeless design, round sunglasses are a versatile accessory that never goes out of vogue.