10 Glasses for Diamond Faces
There's a perfect pair (or pairs!) of glasses out there for everyone. With so many frames to choose from at Zenni, finding the most flattering style for your face can seem like a challenge, but it doesn't have to be. We created a helpful infographic that breaks down which glasses are best for each face type, but in this post we'll go in depth on finding the best glasses for diamond shaped faces and then offer some of our favorites to make your choice a bit easier.
Choosing glasses for diamond faces
Similar to a triangular face shape, this distinctive face shape normally means you've got full cheeks that sit in line with your strong chin. To elongate your face, try an edgy and angular frame for a look that'll add balance. We suggest browline, cat-eye and oval glasses for diamond faces.
Finding the style for you
Eye-catching, unique frame shapes add some flair to your look while complementing your features. Afraid of too many embellishments but still want to stand out? Try a bold frame color for a look that's hard to forget. Pick a color that works well with your wardrobe color palette so you never have to go without your glasses to look and feel stylish and chic. These ultra-thin cat-eye glasses in soft lilac purple strike an ideal balance between vibrant and delicate – perfect for adding a finishing touch to any outfit.
TRY: Cat-Eye Glasses #7807319
For a sophisticated update on the traditional cat-eye, don't miss these patterned acetate lenses. The subtle floral details and translucent frame add a unique touch to any look, and will certainly be a conversation starter. Try them in a warm brown or soft icy blue, depending on your coloring and wardrobe choices. No matter what, this one-of-a-kind frame will definitely turn heads.
TRY: Cat-Eye Glasses #4421515
A unique cat-eye doesn't have to be ultra-bold. For a subtle take on an embellished frame, don't miss our cat-eye frames that effortlessly transition from work to weekend. With stainless steel rims and glossy blue accents on the corners, they're a flattering update to this iconic frame that's perfect for diamond face shapes.
TRY: Cat-Eye Glasses #168611
Love an old-school silhouette and strong, classic design? Try these vintage-inspired browline frames with contemporary details and an antique finish. Available in black and gold or blue and silver, these stylish frames add an edgy, angular element that complements diamond shaped faces.
TRY: Browline Eyeglasses #321921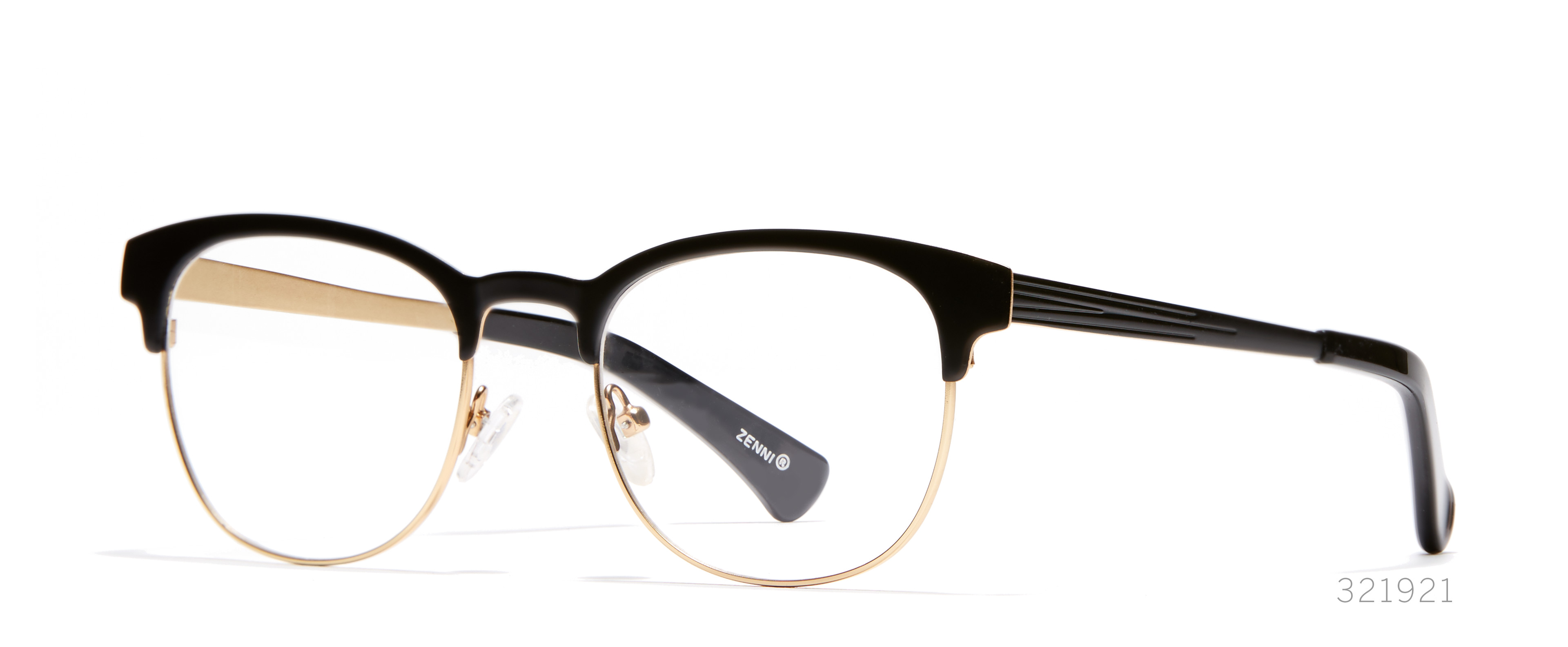 For an elegant take on browline frames that looks amazing on diamond face shapes, try a tortoiseshell brow. This always-cool pattern adds an element of sophistication to any outfit. With a rectangular rim shape and rimless bottom edges, they're a great combination of lightweight and bold.
TRY: Browline Glasses #7811416
If you're a fan of a more sporty, active look, these ultra-lightweight and flexible rectangular frames are a must-have. The half-rim style is flattering on diamond face shapes while the shiny blue upper and matte arms are both stylish and designed for maximum comfort. Get both performance and style out of theses rectangular eyeglasses.
TRY: Rectangle Active Eyeglasses #197416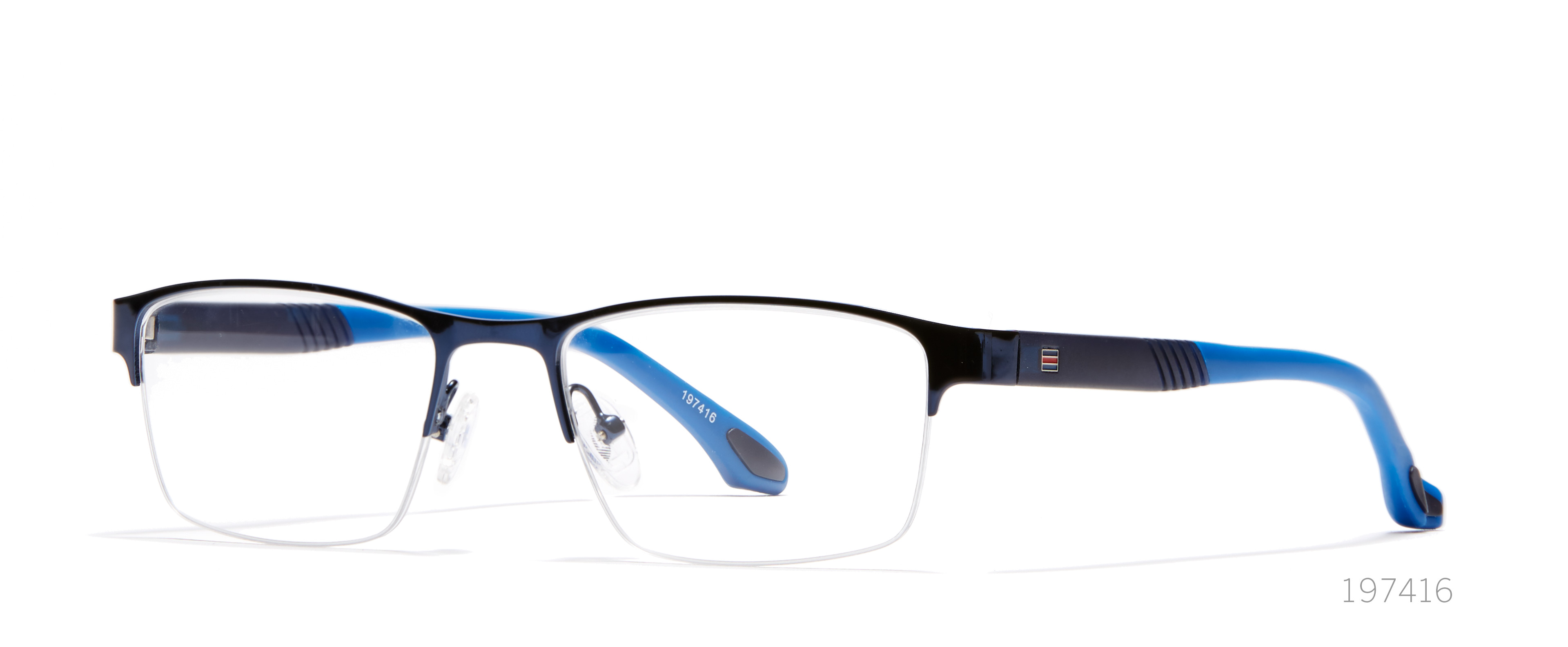 Can't get enough of contemporary, translucent frames? These feminine and fun oval frames add a stylish detail to any everyday outfit. Made with ultra-thin TR90 plastic, they're both ultra-comfortable and near-weightless, while still delivering a striking, colorful look. Try them in warm purple gradient, gray, or moody blue.
TRY: Oval Glasses #7809817
For an edgy, modern pair of glasses, don't miss these square acetate frames. With a glossy clear base and black browline detailing, they're both stylish and minimalist while making a big statement. The top-heavy details and bold contrast make for an ideal combo that's suited for diamond shaped faces.
TRY: Square Glasses #2019323
For a softer take on square acetate frames, try a pink tinted frame. The angular shape and delicate color palette make for an elegant and modern everyday frame while still flattering a diamond face shape. Plus, these frames are reinforced with a metallic wire for added durability, which means they'll be your favorites for an even longer time.
TRY: Acetate Full-Rim Frame #662919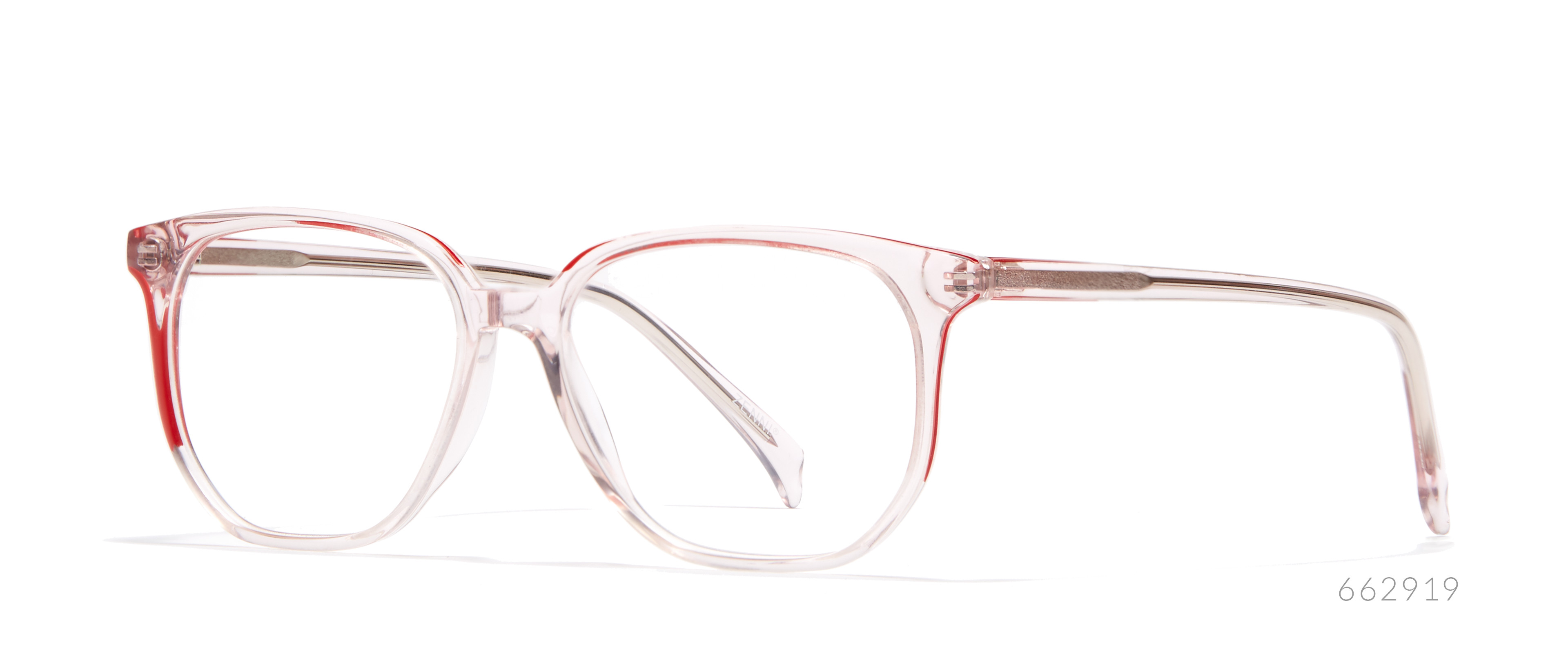 These square eyeglasses have a classic, sophisticated frame that perfectly suits a diamond shaped face. Available in glossy black or speckled tortoiseshell, they're both statement-making and ready for anything, whether you're headed to work or a night out.
TRY: Sophisticated Square Glasses #4420421
Finding the best glasses for your face shape can be difficult, but it doesn't have to be here at Zenni Optical. Browse our incredible selection of edgy, eye-catching frames perfect for diamond face shapes to find your next favorite pair. Make these glasses the centerpiece of a new outfit, or make them your everyday statement piece – no matter what, you'll look and feel fabulous and polished.
Not sure if your face is diamond-shaped? We have you covered! Try these guides for frames for oval faces, heart-shaped faces, square faces, and round faces and see if these are a better match!