10 Glasses for Round Faces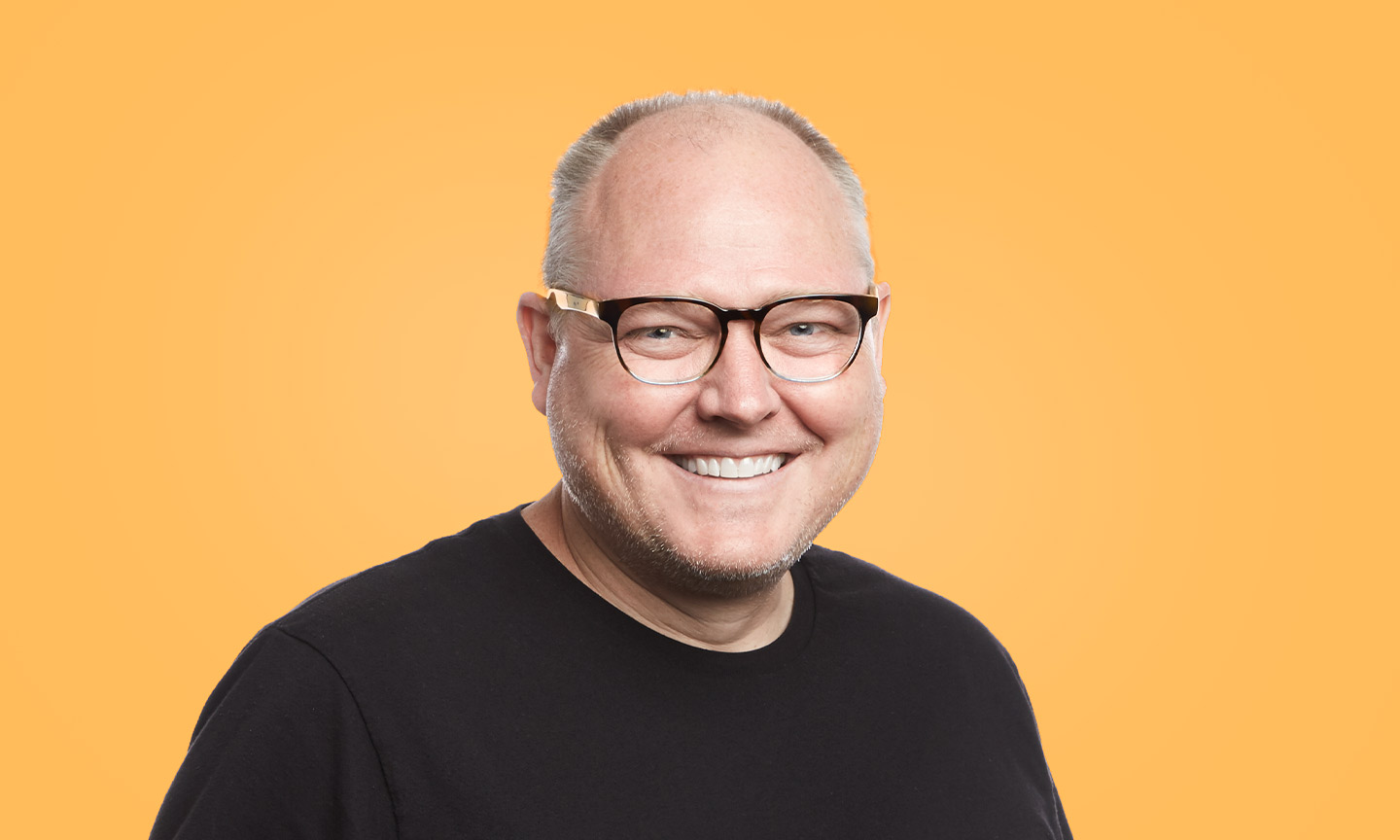 There's a perfect pair (or pairs!) of glasses out there for everyone. With so many frames to choose from at Zenni, finding the most flattering style for your face can seem like a challenge, but it doesn't have to be. We created a helpful infographic that breaks down which glasses are best for each face type, but in this post we'll go in depth on finding the best glasses for a round face shape and then offer some of our favorites to make your choice a bit easier.
Choosing glasses for round faces
The width and length of a round face will be roughly similar. In order to elongate and play down the fullness of the cheeks, select a frame with strong angles and straight lines. Full-rim and semi-rimless glasses with rectangular or square frames are usually best for round faces.
Finding the style for you
Bold, plastic frames are an easy and versatile choice. Why not elevate your eyeglasses game with a fun pattern? These trendy square glasses come in a natural, woodgrain-inspired brown that pairs great with everything, especially autumn color palettes. For an even more unique twist, try the blue patterned option, complete with aqua speckled detailing, for a vivid pop of color.
TRY: Sausalito Square Glasses #4413024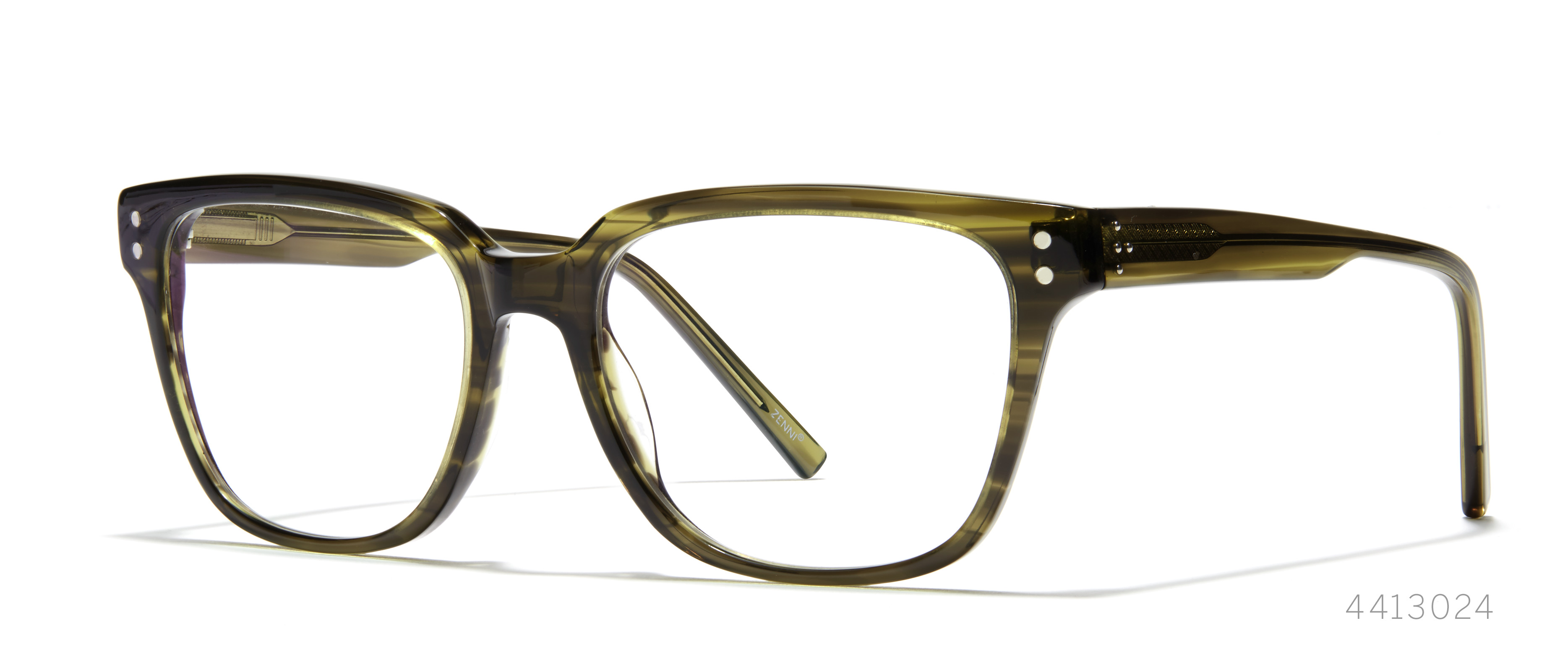 Tortoiseshell glasses are a classic, and it's easy to see why. This pattern is universally flattering and perfectly suited for every color palette. These square glasses have a striking, sophisticated shape and pattern – perfect for flattering round face shapes.
TRY: Fuller Square Glasses #4419835
For a two-tone silhouette with a bit of pizzazz, don't miss these square glasses with contrasting front rims in tortoiseshell and sunny yellow. They're perfect if you want to add a bit of glamour and boldness to your everyday glasses. The square shape and warm, golden hues are guaranteed to complement round face shapes and any skin tone.
TRY: Square Glasses #2010015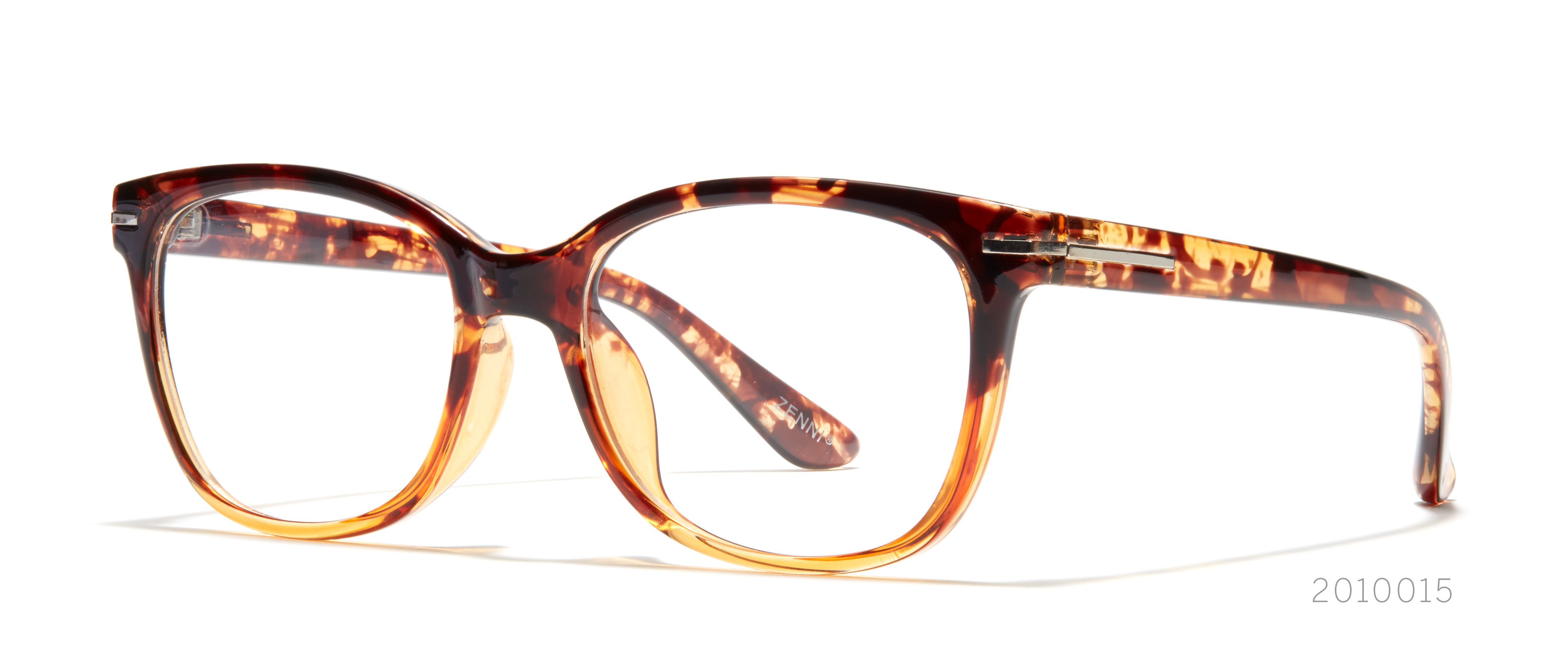 Translucent acetate glasses are all the rage right now, so this pair is definitely keeping up with modern trends. These futuristic eyeglasses feature a gold rim underneath for a glimmer of metallic detail while still maintaining a sleek, minimalist look and feel with clear acetate overlay.
TRY: Square Glasses #7811123
These square glasses are perfect for rounder face shapes, and their vivid sea green hue adds a new dimension to your outfit. However, if you're looking for a more neutral pair, don't worry – they come in a sleek, matte gray/black combo too! The most unique detail? The contrasting upper rim. It will make your eyes look bright and awake while accentuating your features. Win-win!
TRY: Square Eyeglasses #2016224
Two-tone glasses are some of the most in-demand eyewear looks right now, so this pair is a must-have. With contrasting elements of dark tortoiseshell and cool sky blue, these acetate frames are the perfect balance between neutral and statement-making. The angular shape of these eyeglasses and keyhole nose bridge are perfect for flattering any person with a round face shape.
TRY: Square Glasses #207815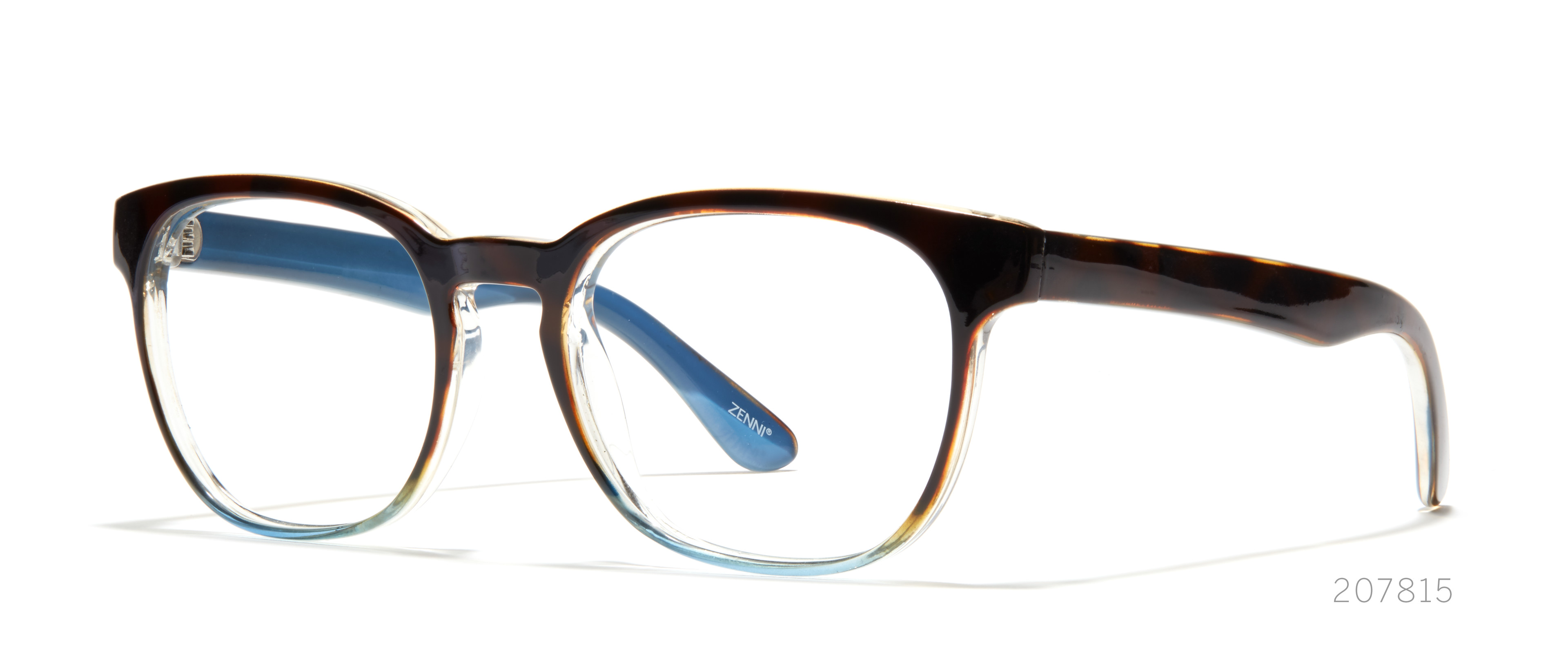 For a twist on a classic, don't miss these colorful tortoiseshell glasses. They're just as sophisticated as your old favorites, but with a playful upgrade. These speckled rims are unique and playful with a touch of berry hue added to the standard tortoiseshell. The bold color and angular shape is ideal for round face shapes and will definitely turn heads. Take your nerdy-chic outfit to the next level with these edgy and face-flattering eyeglasses.
TRY: Square Glasses #4417225
Simple and refined come together perfectly with these eyeglasses. Available in classic black or light grey, the thin metal rims and gunmetal texture is perfect for accentuating features on round face shapes with a casual and sophisticated vibe.
TRY: Square Glasses #169912
If you're in the market for a professional, classic pair of eyeglasses, these are the pair for you. These rectangle glasses have ultra-thin rims and a clean, angular shape guaranteed to look great on all round face shapes. Plus, with a universally flattering matte black finish, you can't go wrong!
TRY: Rectangle Eyeglasses #137521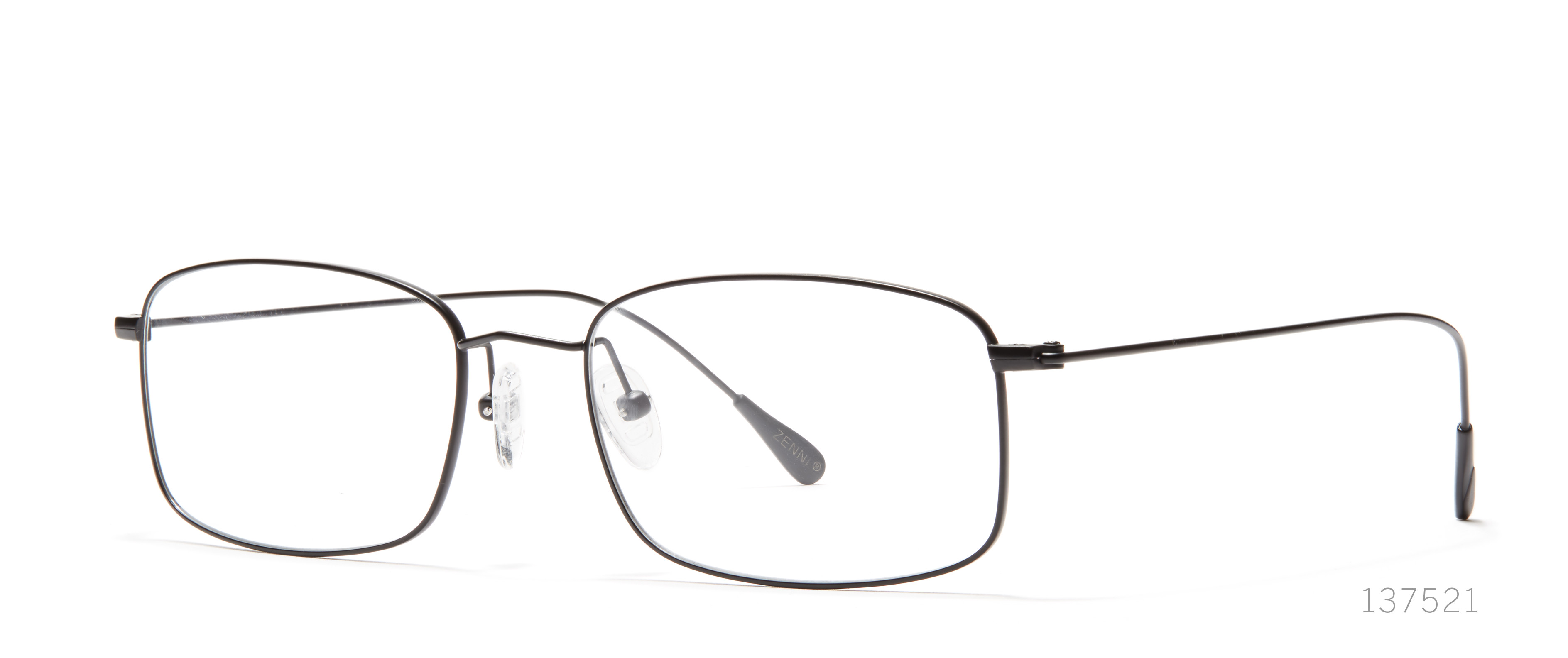 We love these glasses for their strong and distinct shape that looks great on round face shapes. With thin arms and sharp angles, they're the ideal balance between neutral and statement-making. Available in a classic matte black with a subtle line pattern on the outside, they're perfectly-suited as an easy everyday pair or for an upgrade to your business wear.
TRY: Rectangle Glasses #137021
Finding the best glasses for round faces can be difficult, but it doesn't have to be here at Zenni Optical. Browse our incredible selection of bold, angular frames perfect for round face shapes to find your next favorite pair. Make these glasses the centerpiece of a new outfit, or make them your everyday statement piece – no matter what, you'll look and feel fabulous and polished.
If you're not sure that a round face describes you, you should try out our other frame guides for diamond faces, oval faces, heart-shaped faces, and square faces.